Crete
Unlock the very best of the historic Greek island
Let us, the Ultimate Guest Service, create a tailor-made excursion for your stay to unlock the secret treasures of Crete. Its remarkable history is evident across the island, from the ruins of the Minoan Palace of Knossos to the Venetian fortresses of Rethymo; from old mosques and Byzantine monasteries to the cave that is the legendary birthplace of Zeus. The Venetian port of Chania in Western Crete is one of Greece's most evocative cities and the capital, Heraklion, is a bustling modern city.
TIMELESS CRETE
Crete is a magical tapestry of Minoan ruins, some of Mediterranean's most celebrated beaches, dreamy villages, countless tiny churches and dramatic gorges, where locals share their traditions, wonderful cuisine and a uniquely generous spirit. This is the place where people can cultivate a connection to what they eat, drink and experience. Whether you are looking to escape to a sleepy hilltop village or a scenic vineyard, indulge in indigenous cuisine and take part in feasts confined only to locals; explore an ancient civilization or enjoy a bit of buzzing urban island life, Crete conjures an array of captivating images in the minds of travelers.
A Unique Place of Discovery

The majestic island of Crete, rich in history, culture and gastronomy, offers a myriad of experiences which await guests of Blue Palace, a Luxury Collection Resort and Spa to discover and immerse themselves into.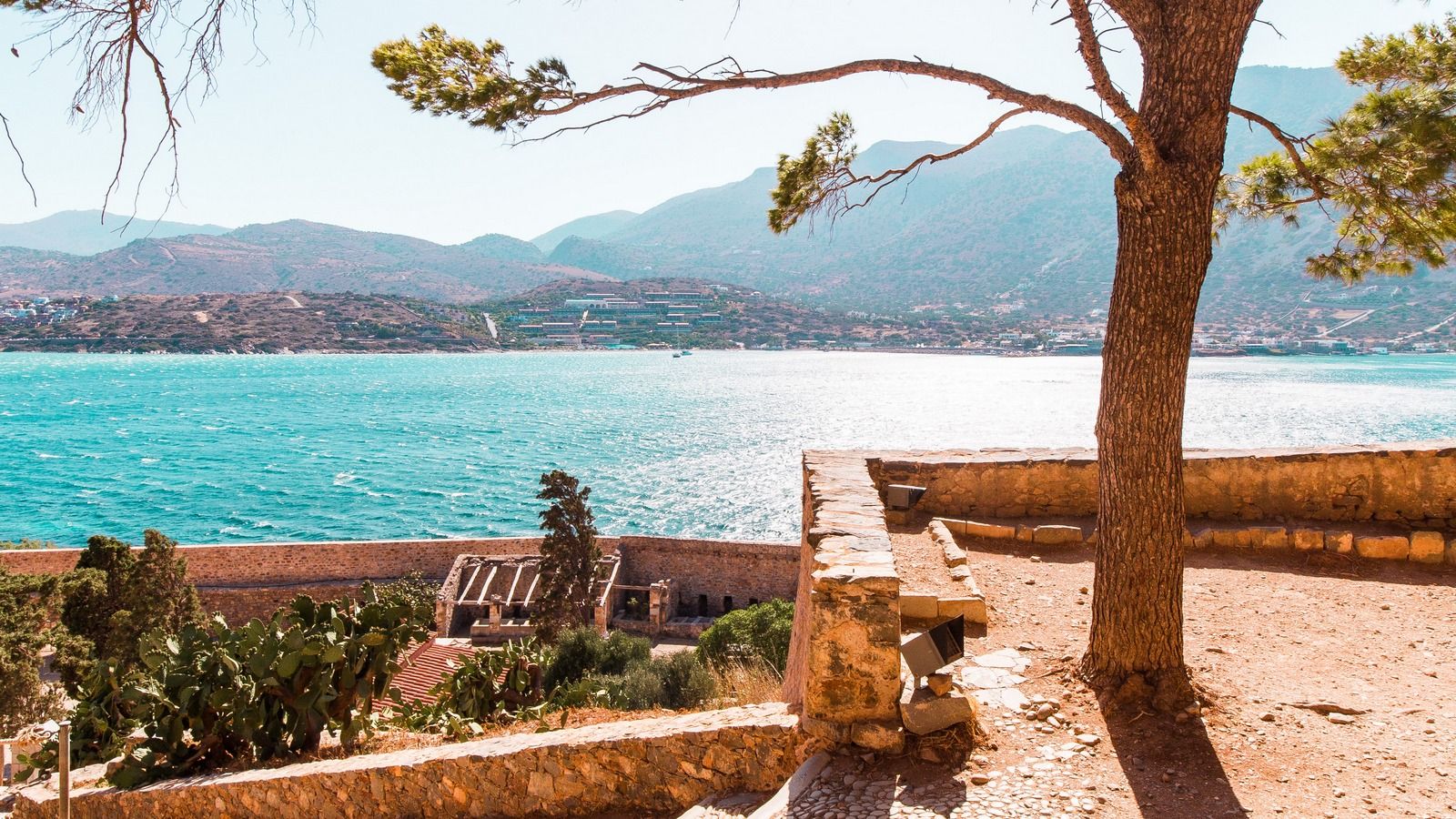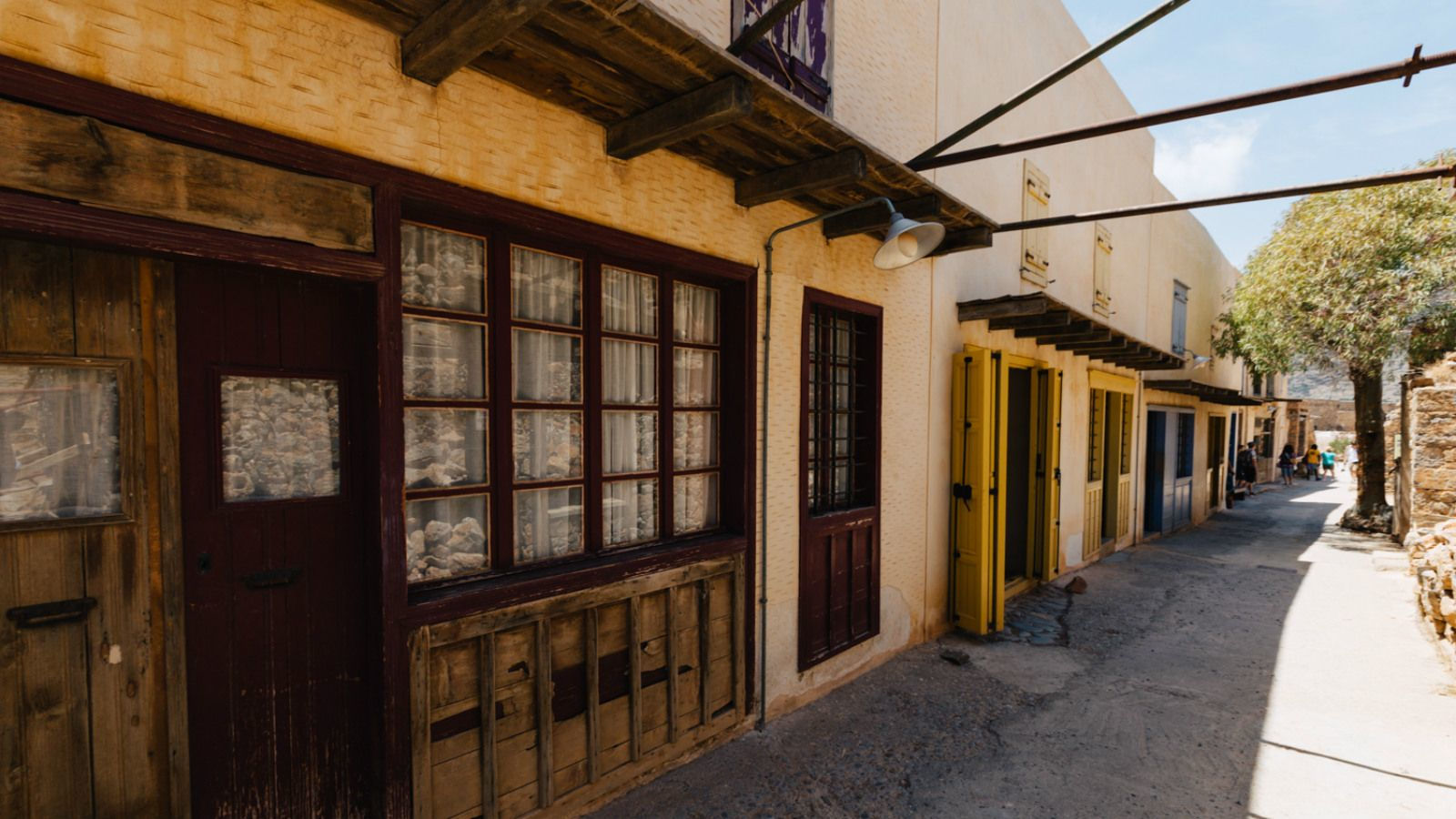 Day Trips

Our Ultimate Guest Service team is passionate about investing personal time and effort into handcrafting your experiences. From helicopter transportation and excursions of historic Crete, to exploring traditional villages and trips on speed boat, we can customize every detail. Our team is dedicated to surpassing your expectations and making your stay, the most memorable ever, combining, if requested, locations from different itineraries. Our team recommends some suggested itineraries to explore Crete, that are pinned in the below map, and will be delighted to customize any itinerary to fulfil your needs.
Local Attractions
How To Get Here
Unable to find directions, please try again.
Explore Spinalonga
A place of living history
Discover "The Island". A circular fortress rises impressively from a rocky hillside, overlooking the vast open seas. Spinalonga, which in Greek means "long thorn", is a place full of history and memories, that reflects on a small scale Crete's amazing past.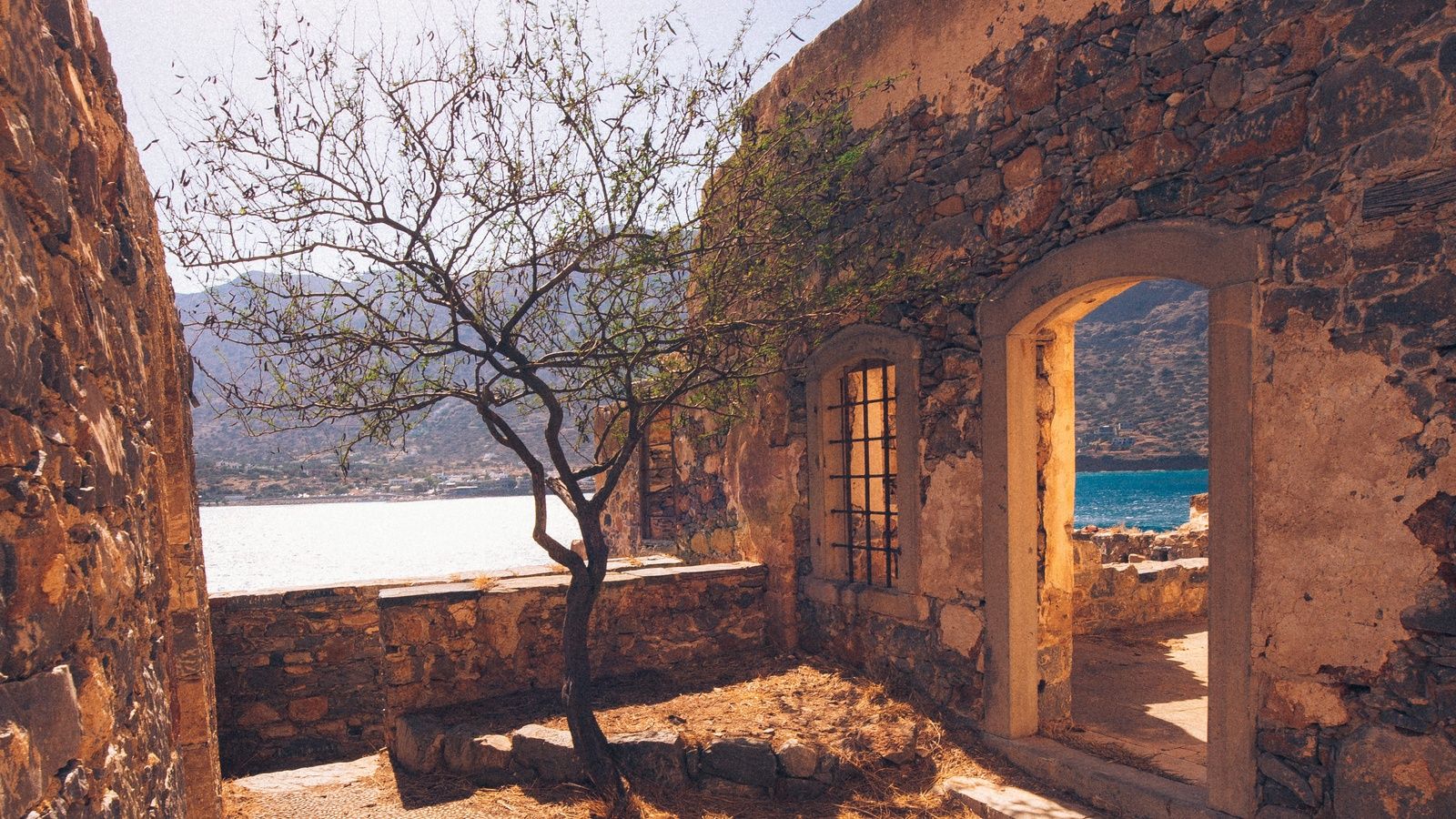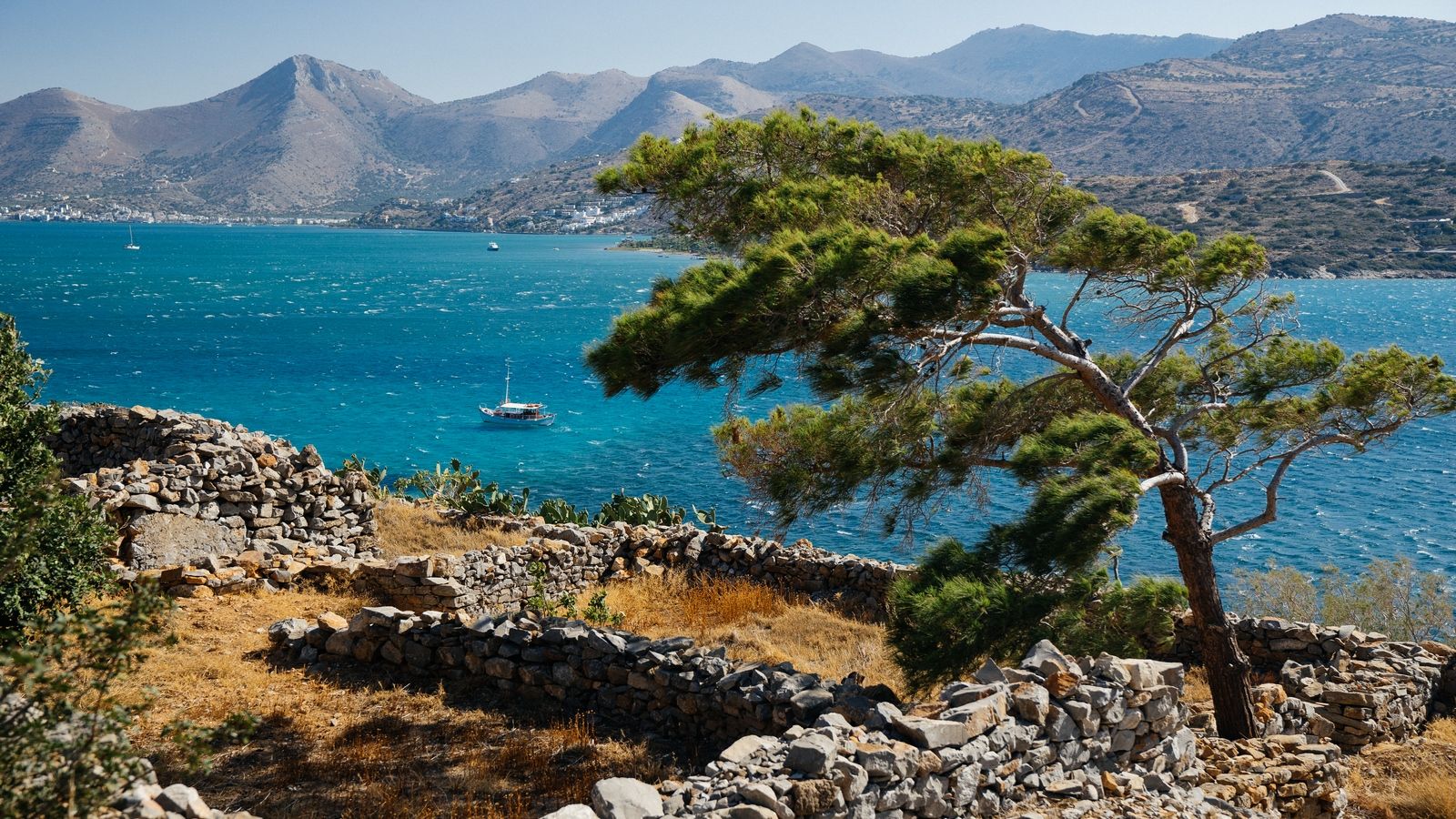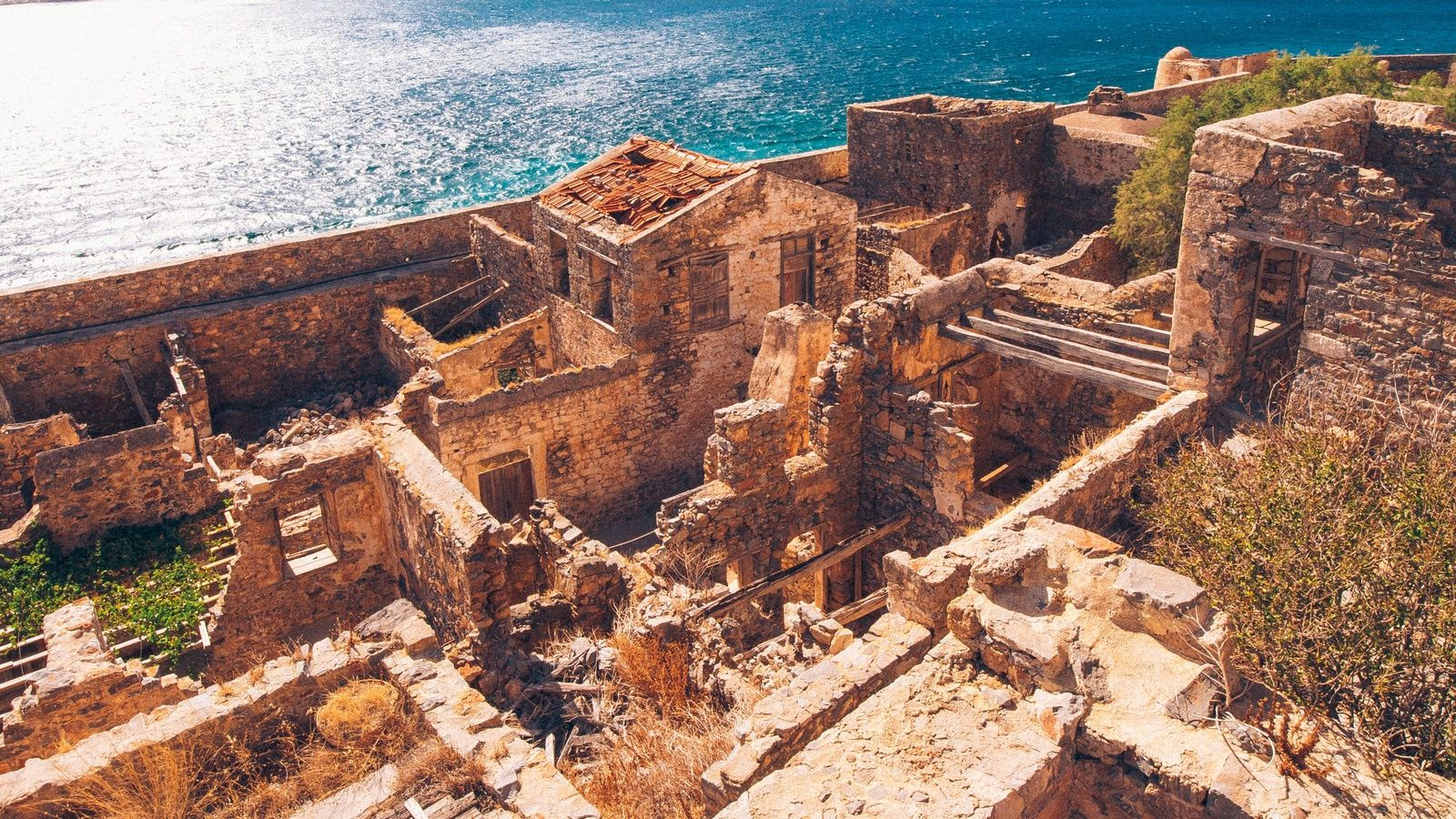 Our Ultimate Guest Service team also recommends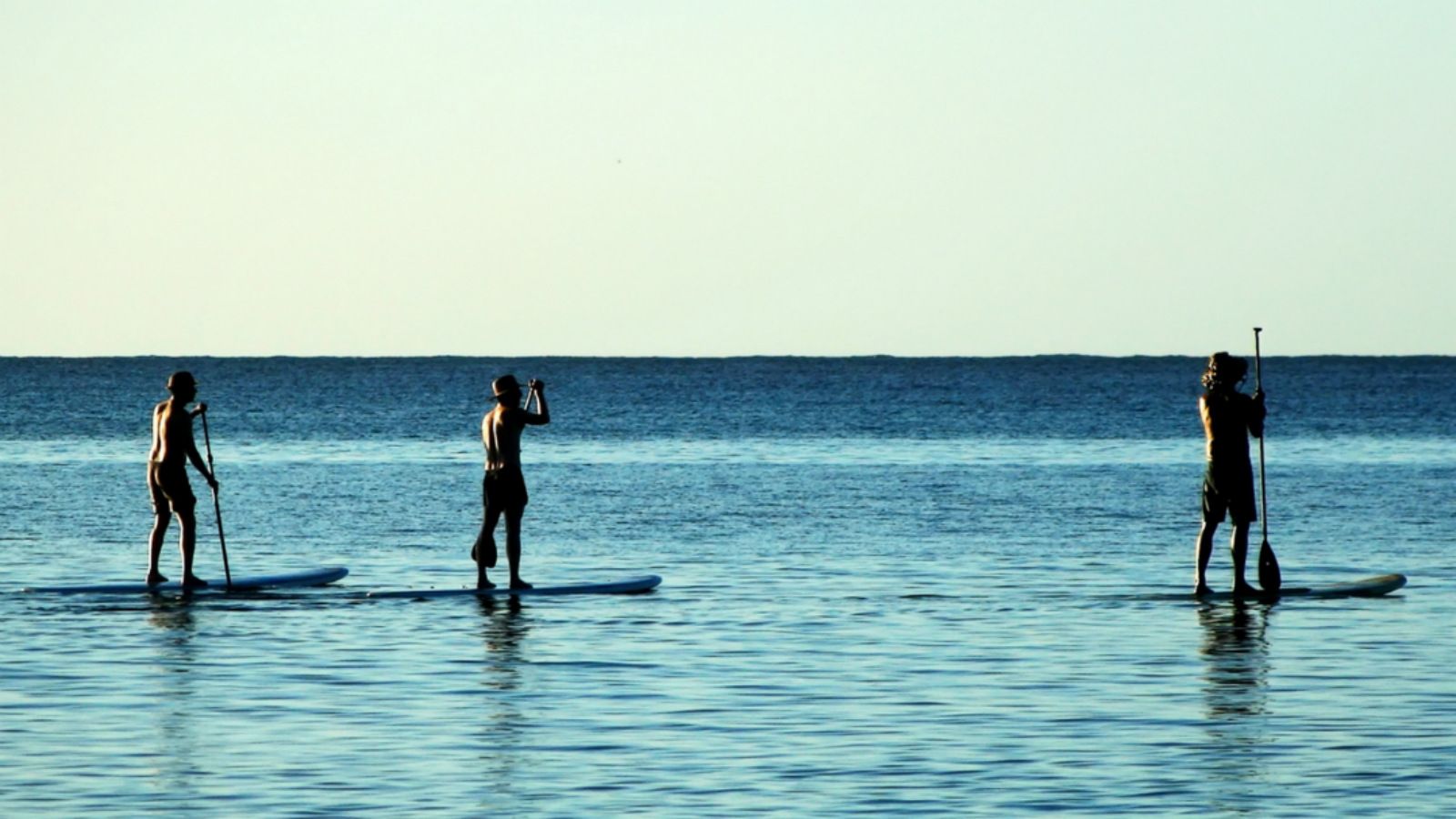 Events Nearby

Stay tuned for all upcoming exciting events events! See here last April's Eurotour SUP 2017 Event - hitting more than 10 European cities - at the nearby town of Agios Nikolaos and at Blue Palace's Beach.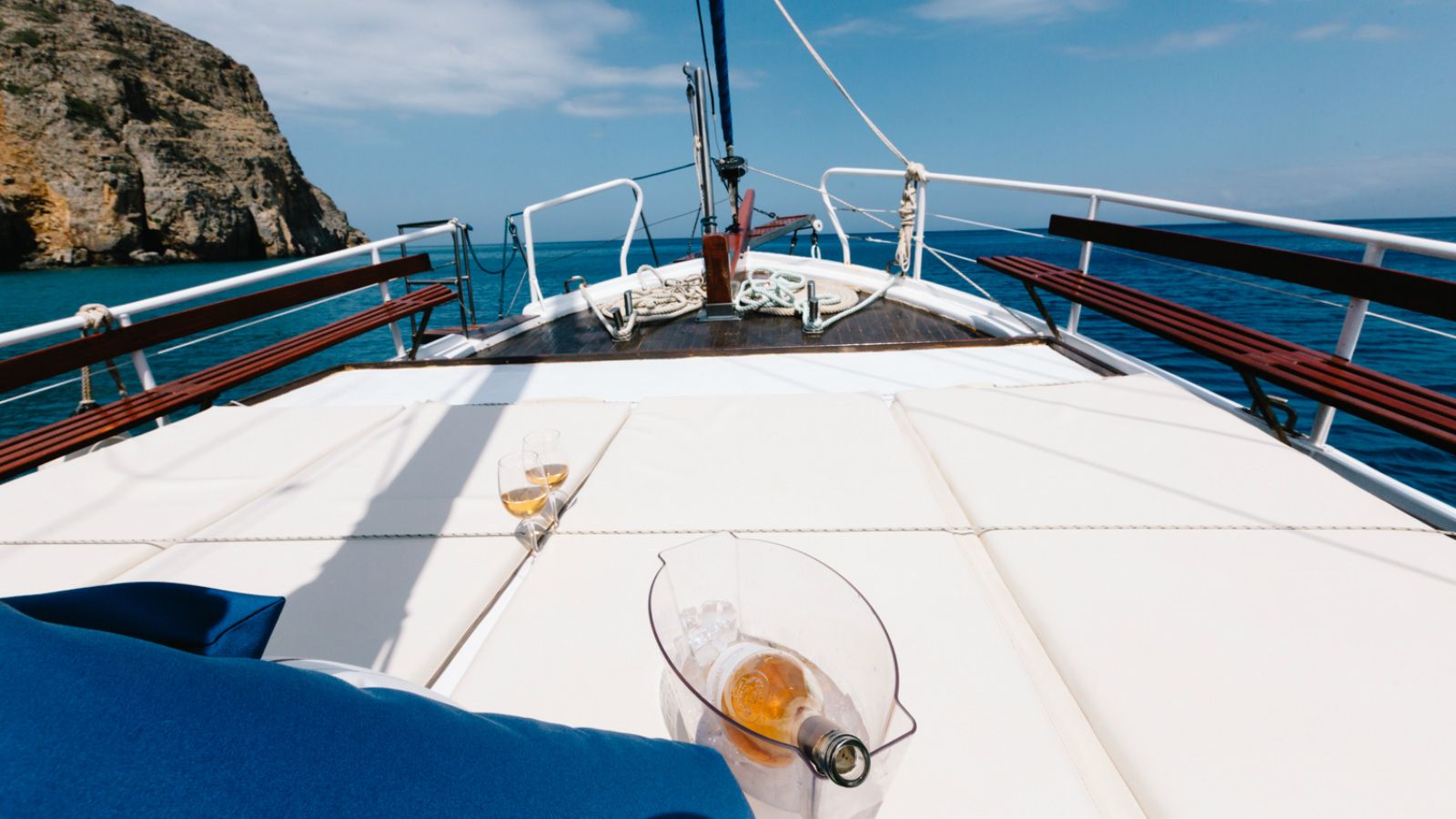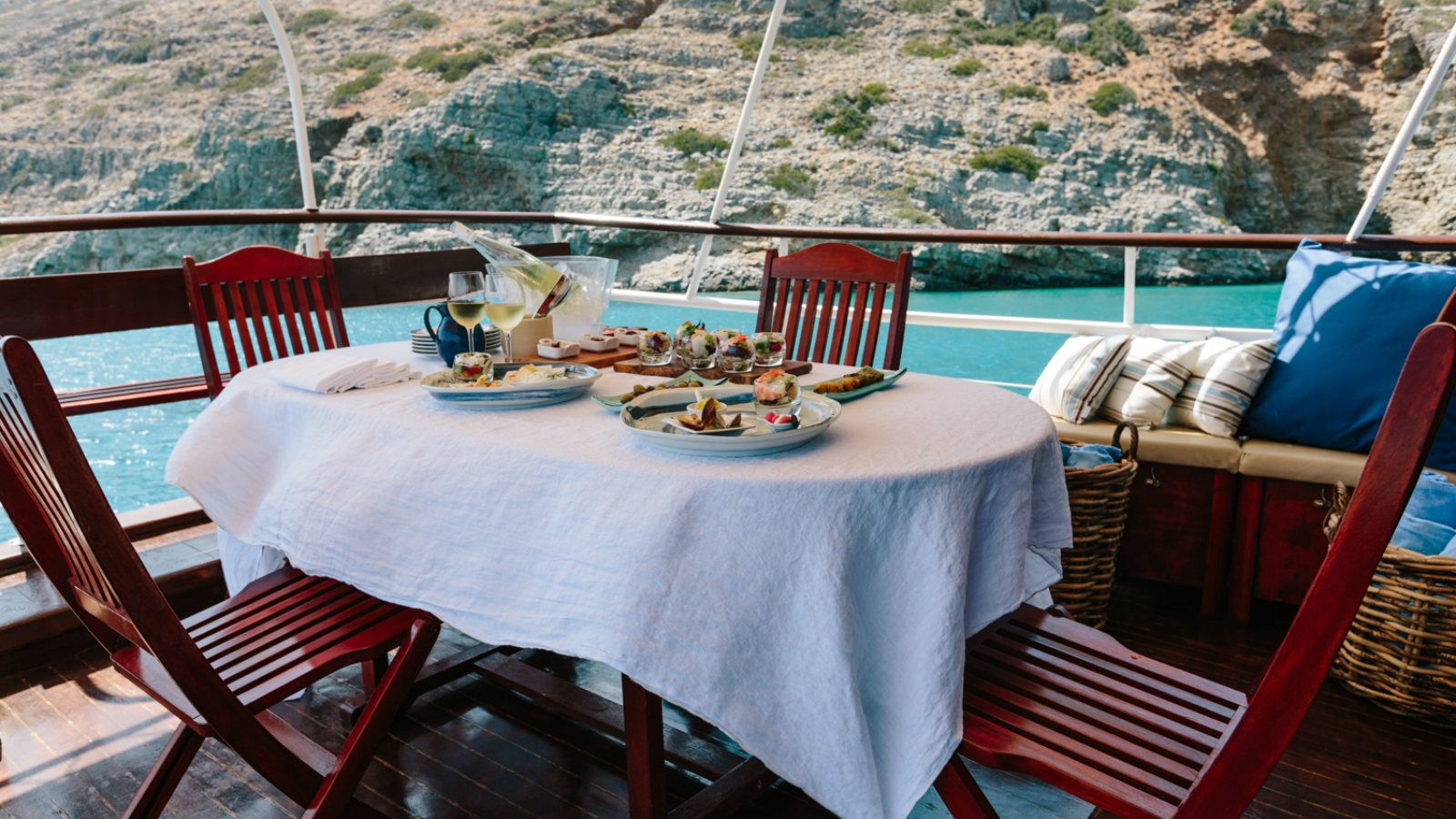 Traditional Caique

For a truly mesmerizing and authentic cretan experience get on board our traditional caique, exclusive for the distinguished guests of Blue Palace Resort and Spa. Travel on the crystal clear waters around the Mirabello Gulf and unlock some of the most authentic surroundings.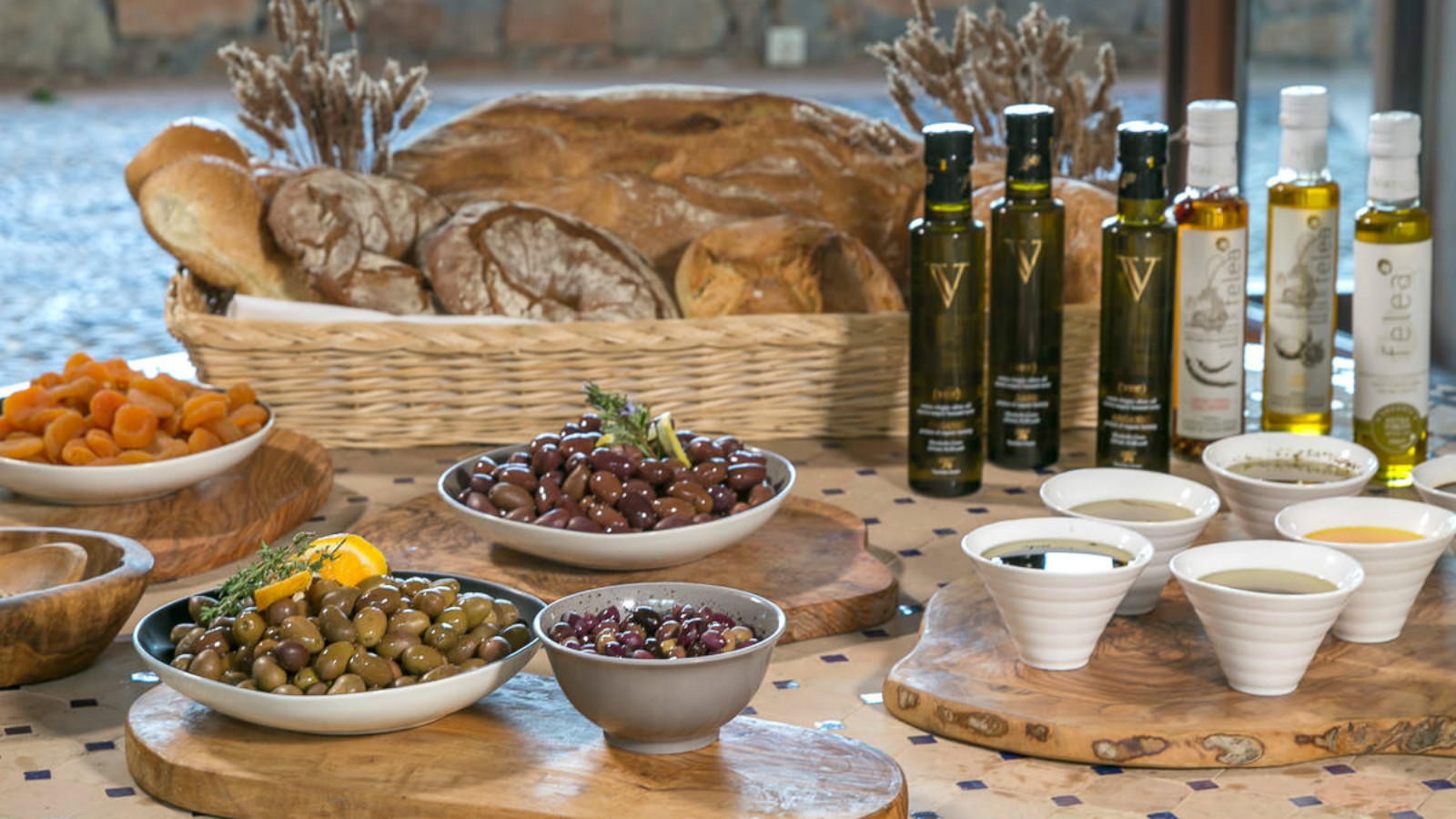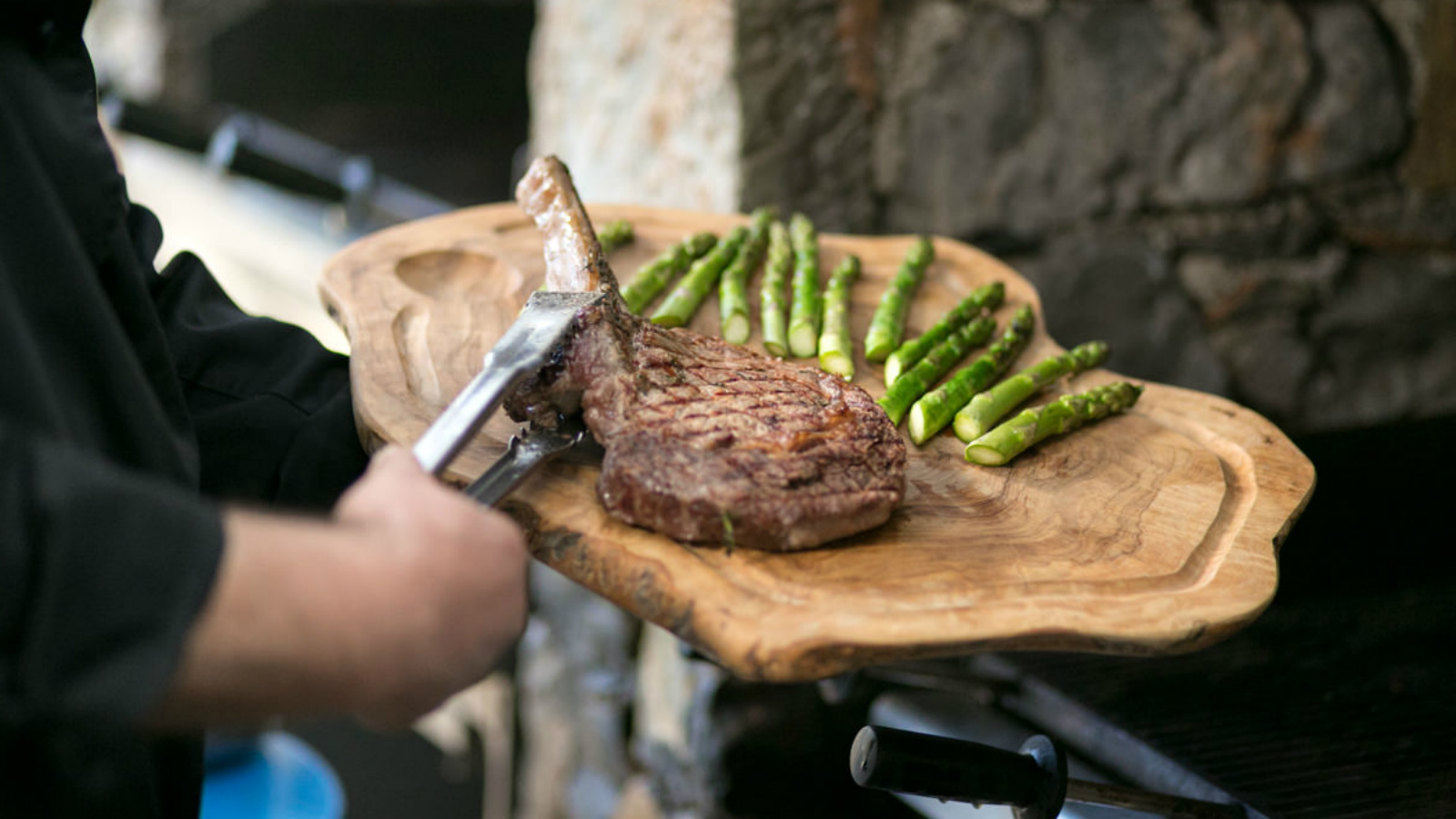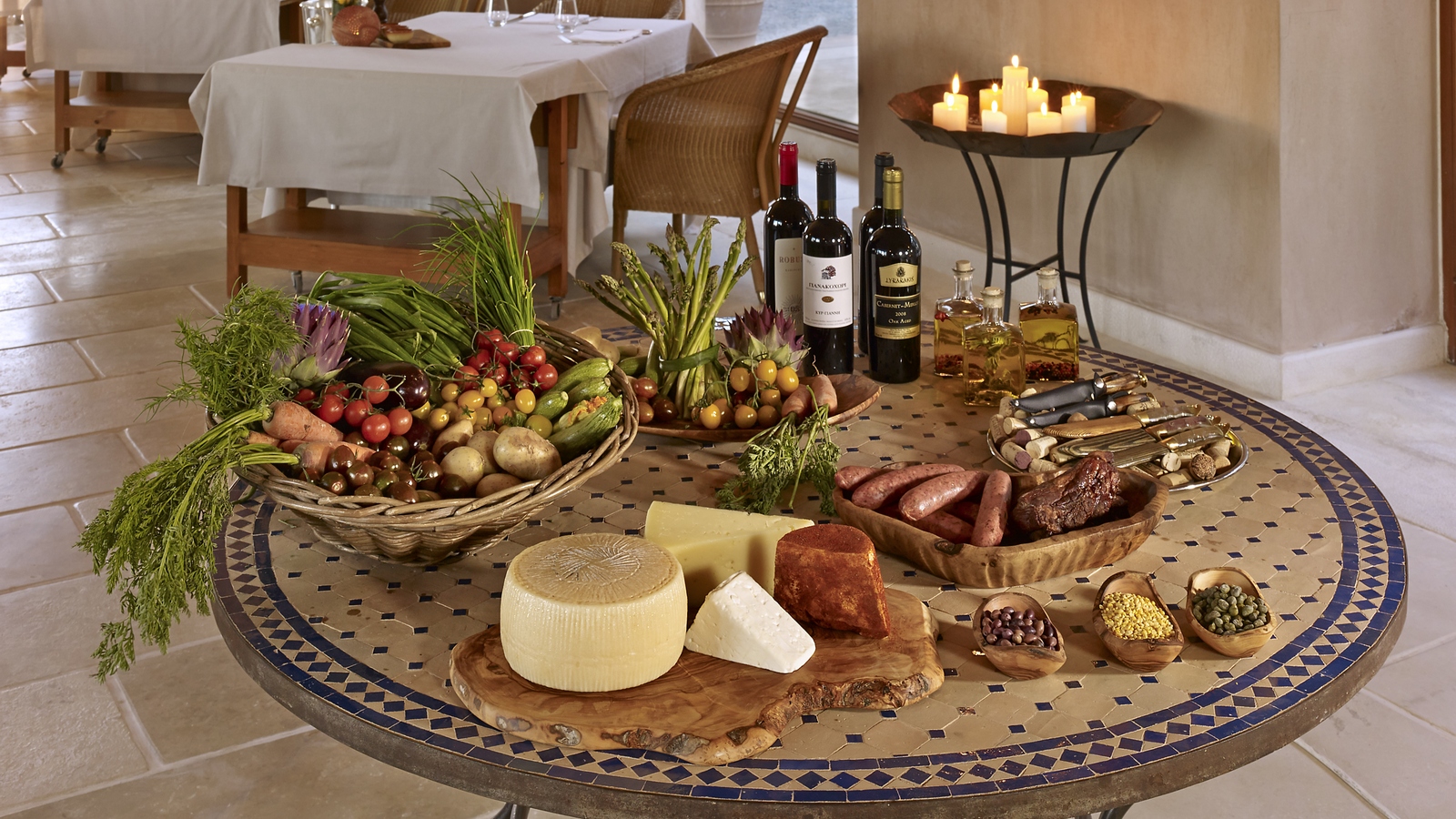 Flame Restaurant

Flame Restaurant at Blue Palace specializes in expertly cooked steak dishes prepared from finest quality, locally sourced meat with a distinct flavor and fragrance. Classic and signature cuts, some exclusive, are served on large wooden platters, complemented by the freshest ingredients.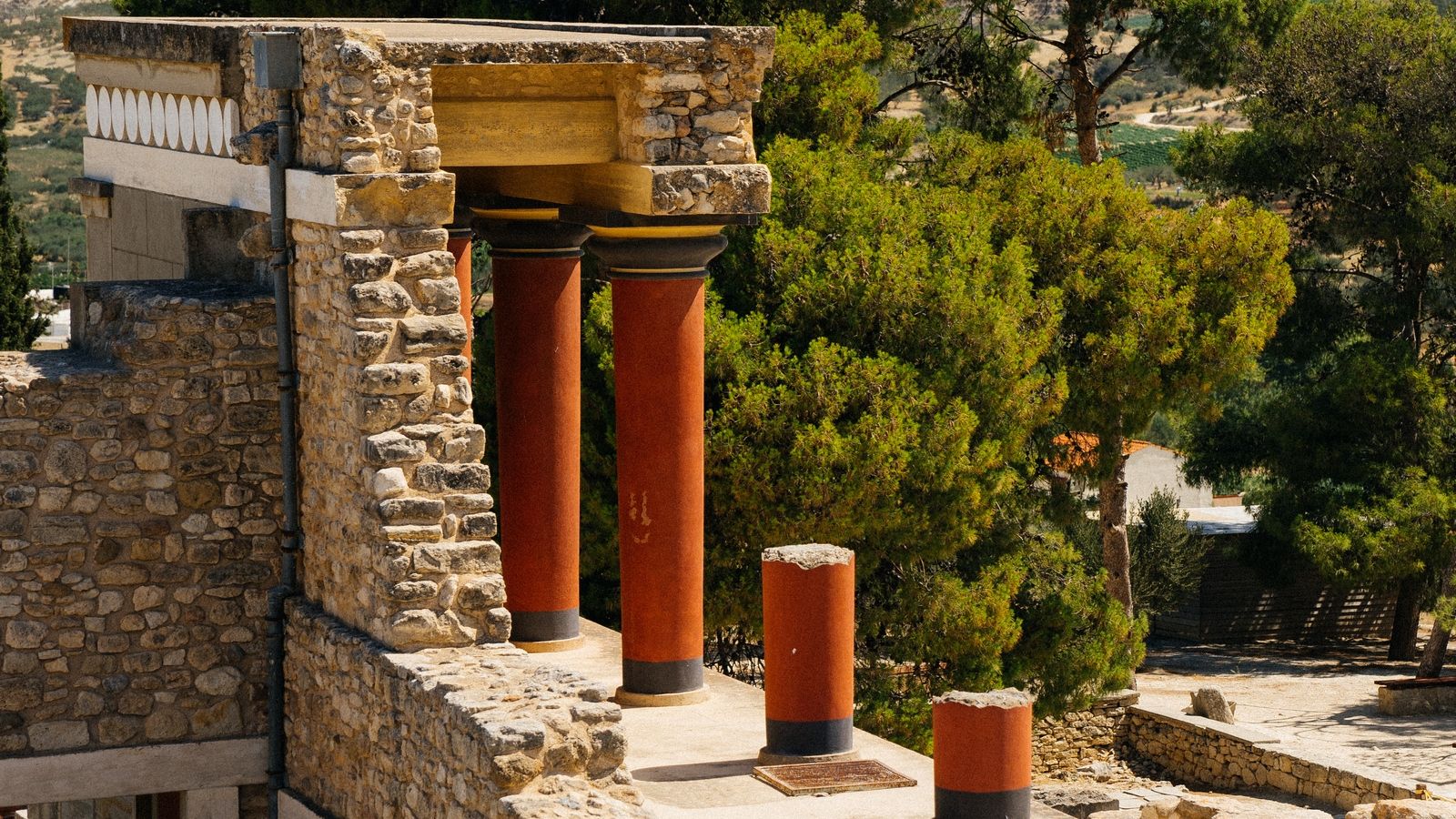 The Palace of Knossos

A trio of umber columns rises from a yellow stone platform. The apex of this archaeological landscape of ancient Minoan ruins, the magnificent Palace of Knossos was one of the most significant discoveries of the 19th century. Walk through one thousand interlocking rooms, that over four millennia ago served as artist's workshops, wine processing centers, and places for worship and adoration.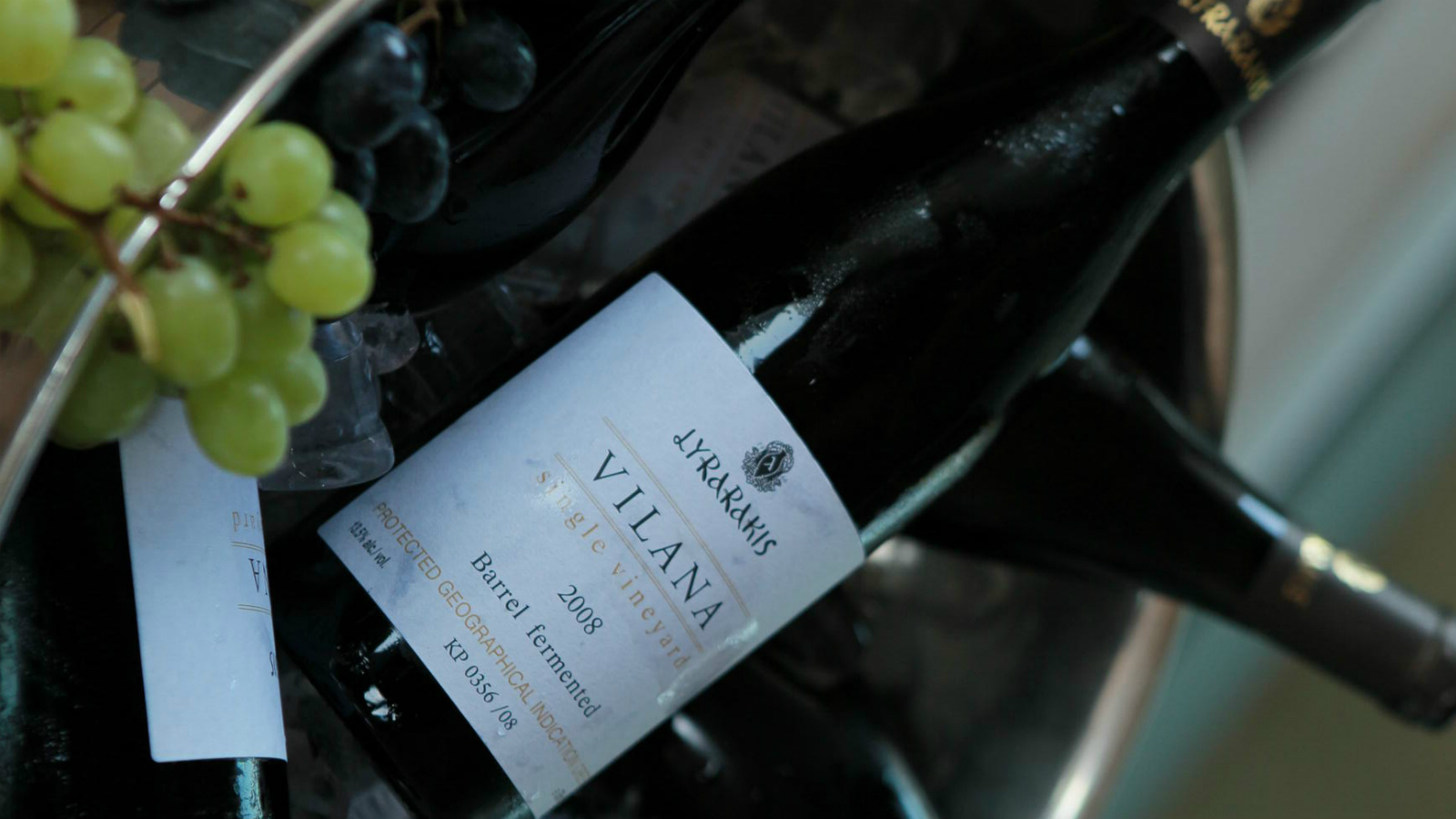 Wineries of Crete

Straight rows of carefully planted grape vines stretch across a fertile valley. Warm Aegean breezes rustle through their wispy leaves, caressing plump green fruits. Cool, damp wine cellars are quiet sanctuaries where the treasured products of this historic family business age. Informative tours present the region's winemaking history and offer a look at its processes.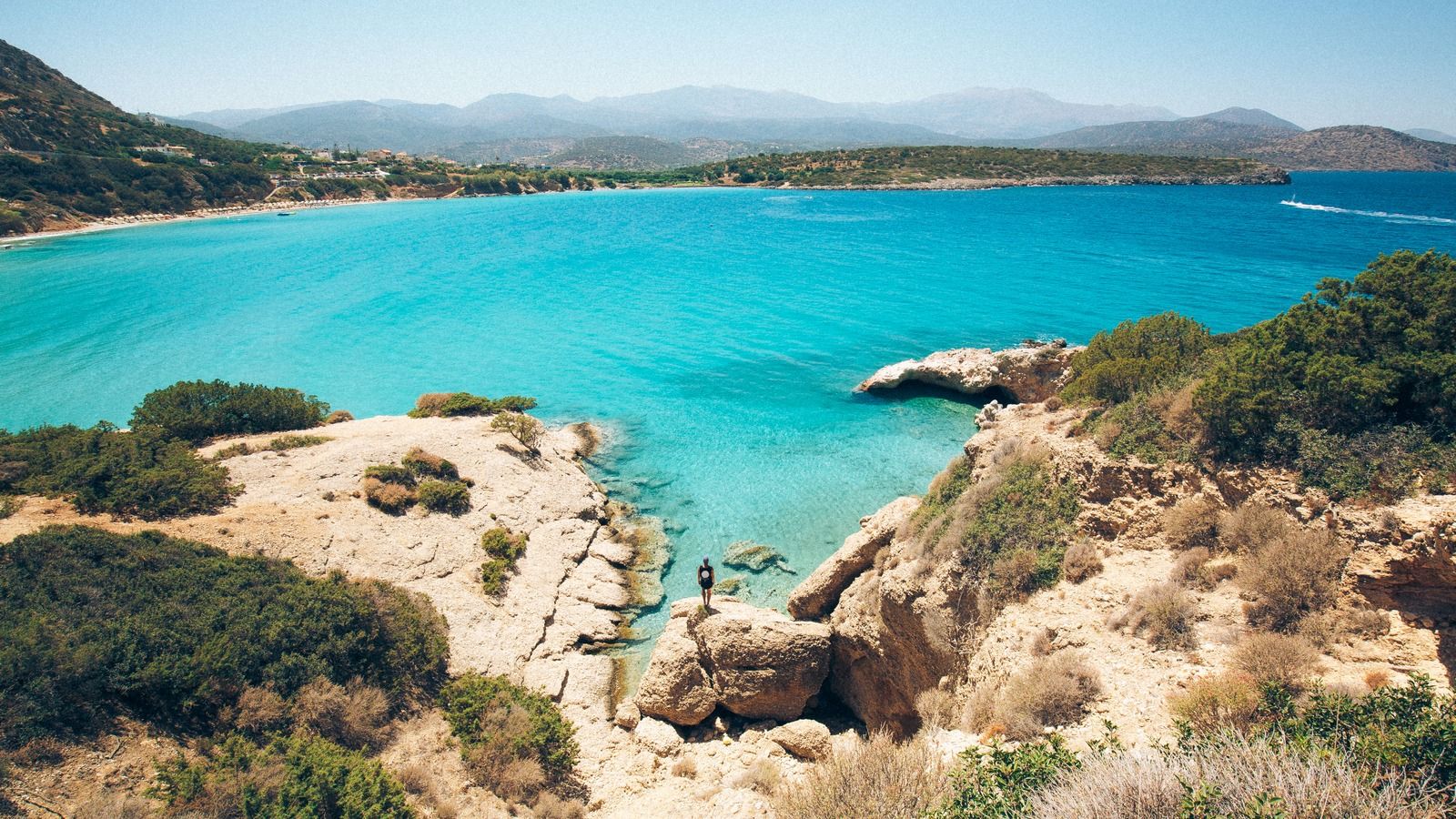 Dreamy Beaches

From the tropical shores of Chrissi and Voulisma to Balos and Elounda lagoons and the palm groves of Vai, Crete's natural beauty is finely reflected on its beaches.
Getting to Elounda
Transportation Options
Airport

Heraklion International Airport (HER) is 78 km the nearest airport and approximately one hour drive from Blue Palace Resort & Spa. Heraklion is connected with Athens (flight time duration 40 min) with 6 flights daily and throughout the year. Flights depart as early as 06.50 a.m. from Athens, and as late as 23.00 p.m. from Heraklion. Aegean Airlines (a Star Alliance Member) offers daily scheduled flights from Athens to Heraklion.

Helipad

If you are seeking ultimate comfort and speed, then the most convenient way of travelling to or from our resort is by helicopter. A private helipad is part of our premises for guests who wish to travel by helicopter to the mainland or other islands. We can arrange for our guests helicopter flights directly to the hotel`s own helipad.

Private Tranfser

Our dedicated Ultimate Guest Service team will be delighted to assist you in arranging a private Mercedes taxi transfer from the airport to the Resort or to any other destination on the island.



Car Rental


Rental cars are available either at the airport or the Hertz Rental Car office, conveniently located in the hotel lobby. An International Driver's License is required for non-EU citizens. Fee is subject to Hertz pricing policy. No comission is charged on behalf of the hotel.
Driving Directions from Heraklion Airport to Blue Palace>>