Restaurants & Bars
at Blue Palace Resort & Spa
Our chefs have sourced local producers to select the best products in the region and combine them to create only the finest dishes in our five restaurants, staying true to our mission to provide our guests with an authentic experience. Respecting the foundation of Cretan cuisine, one that focuses on the freshness of ingredients, the purity of taste and the use of wild local herbs, we are constantly seeking to accentuate our connection to the surrounding environment.
BLUE DOOR
Traditional Cretan cuisine truly shines at Blue Door Taverna, a lovingly restored fisherman's house where the catch of the day is cooked over an open grill. It's just a stroll along the beach, with an enchanting atmosphere and spectacular views.
Cuisine: Greek Mediterranean

Atmosphere: Open Air, Beach Front location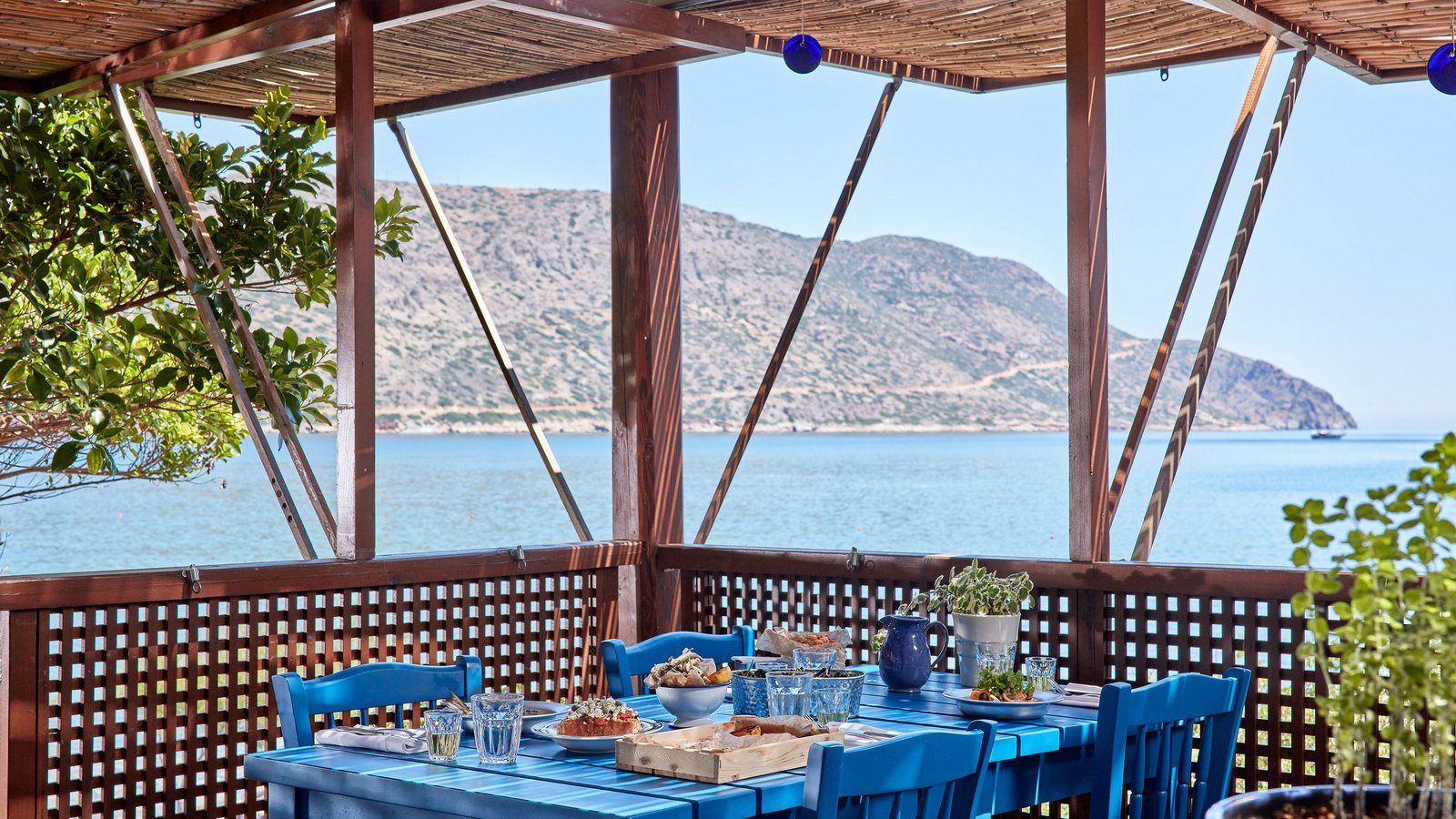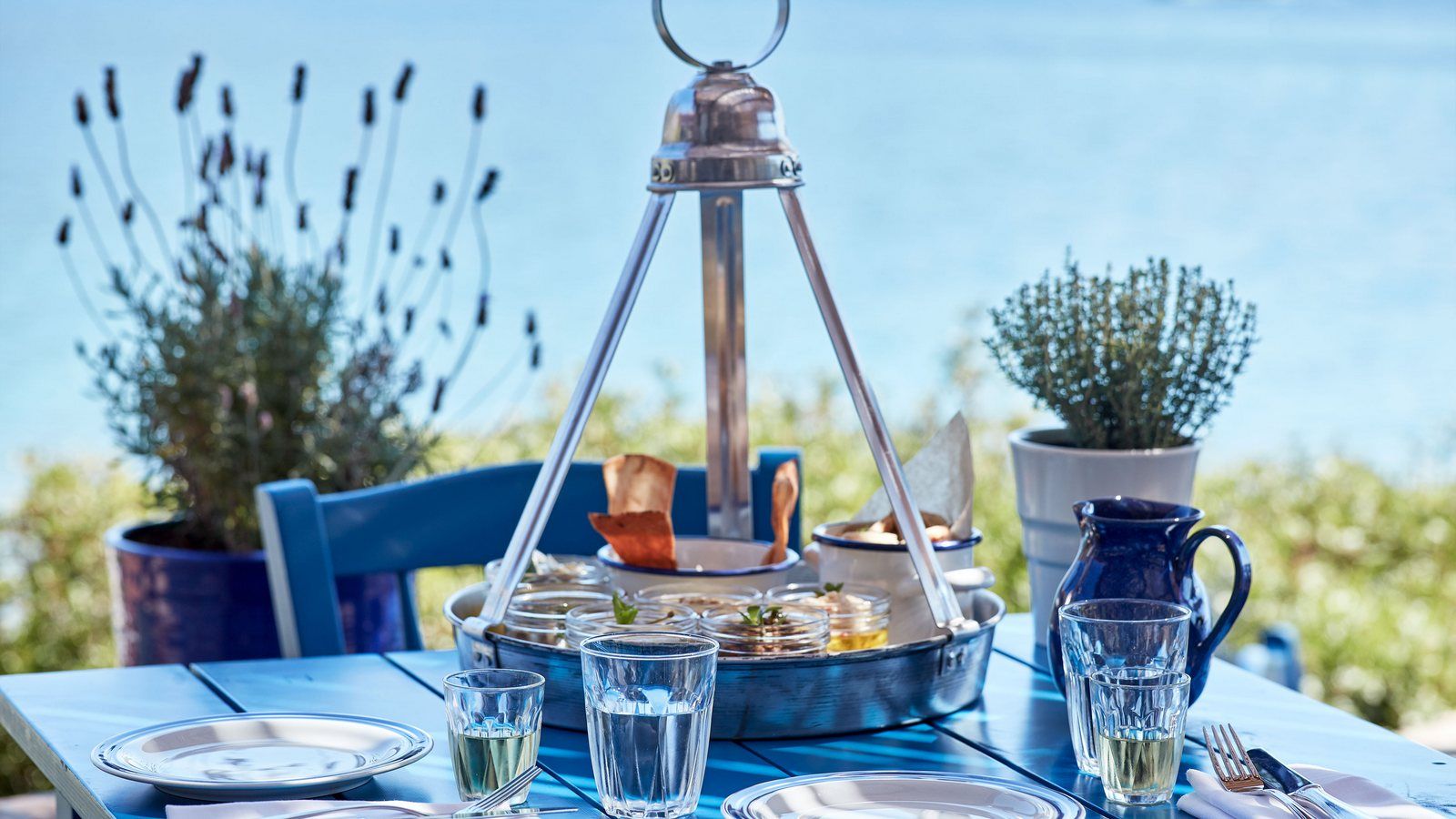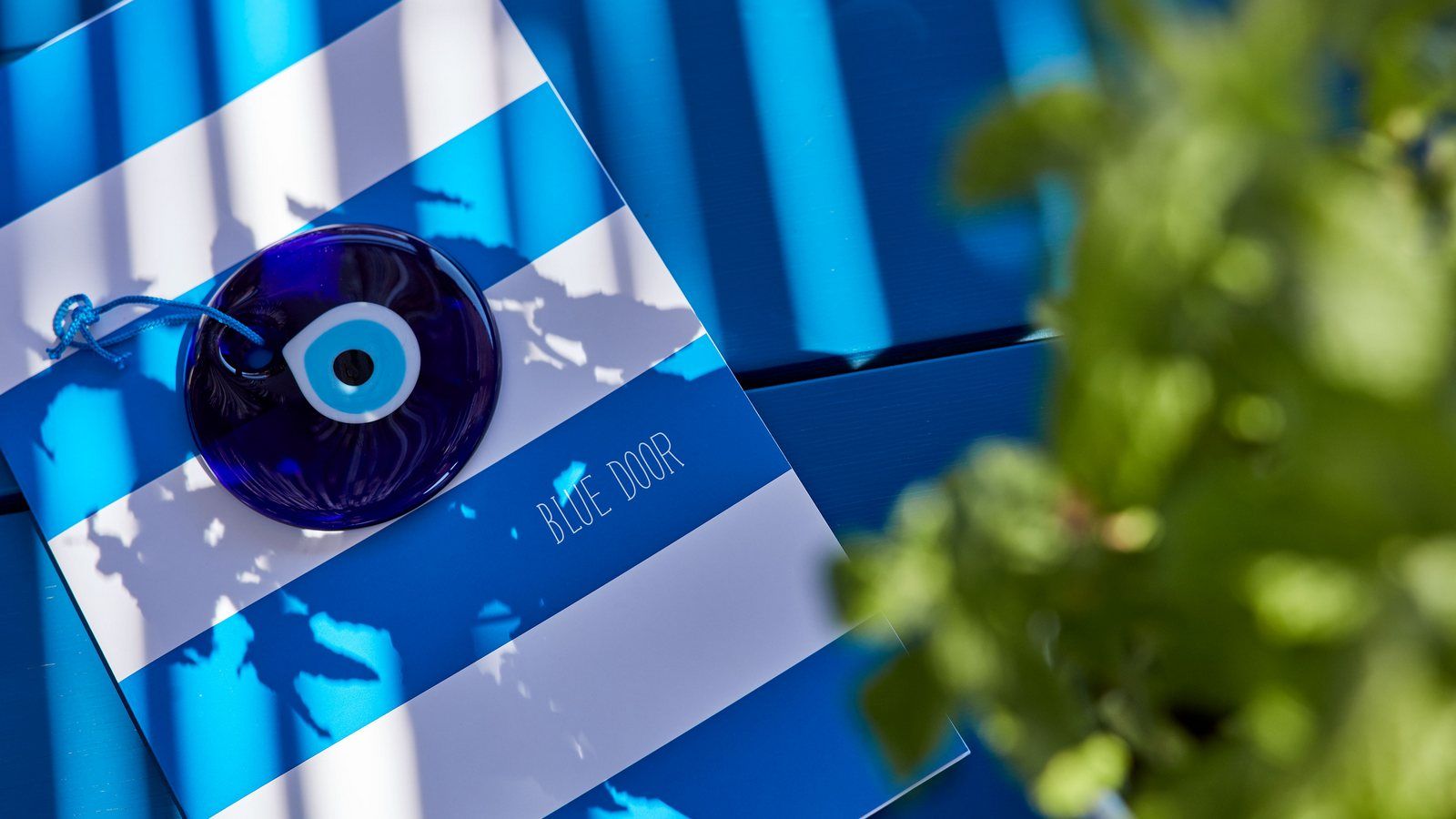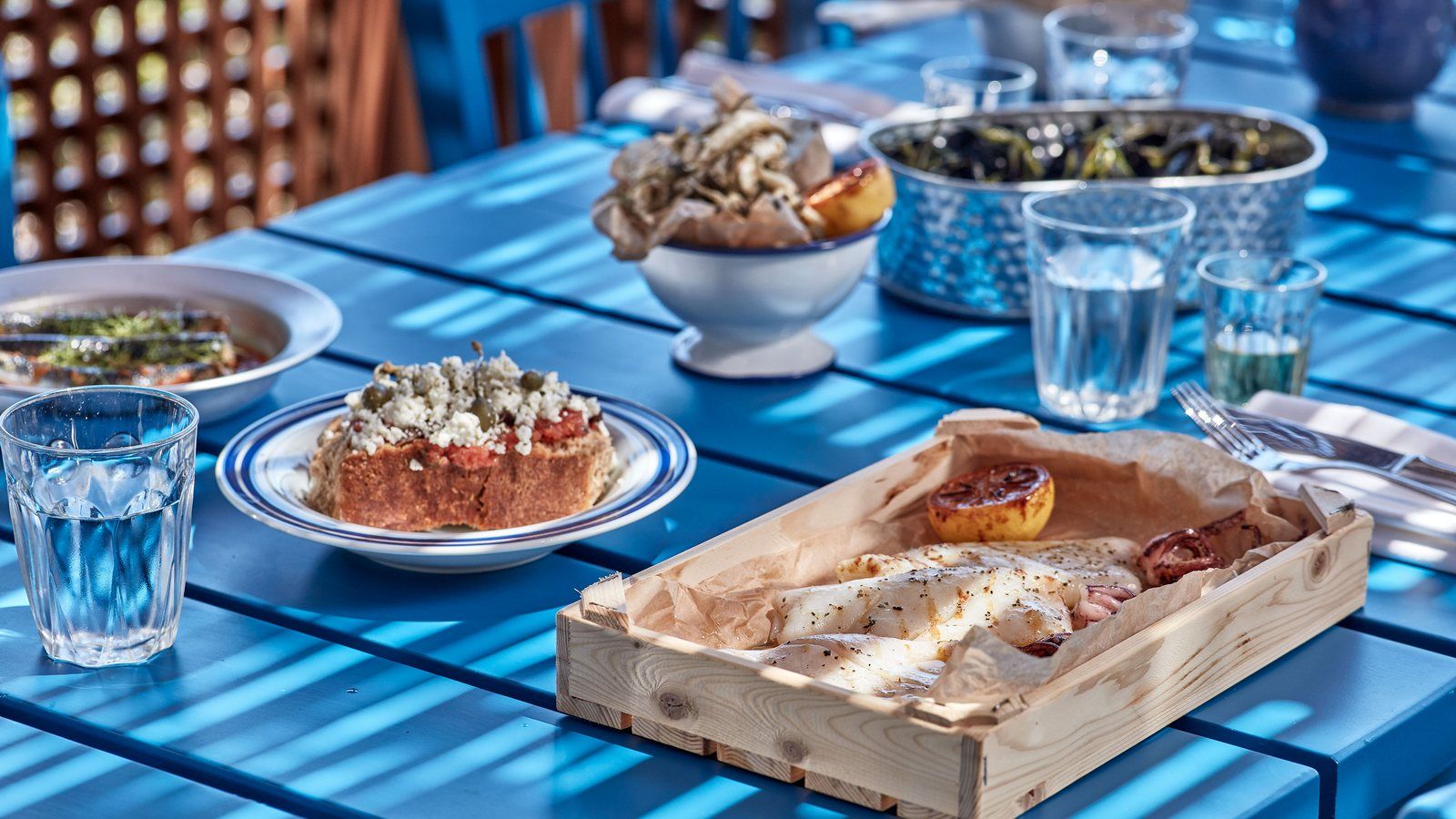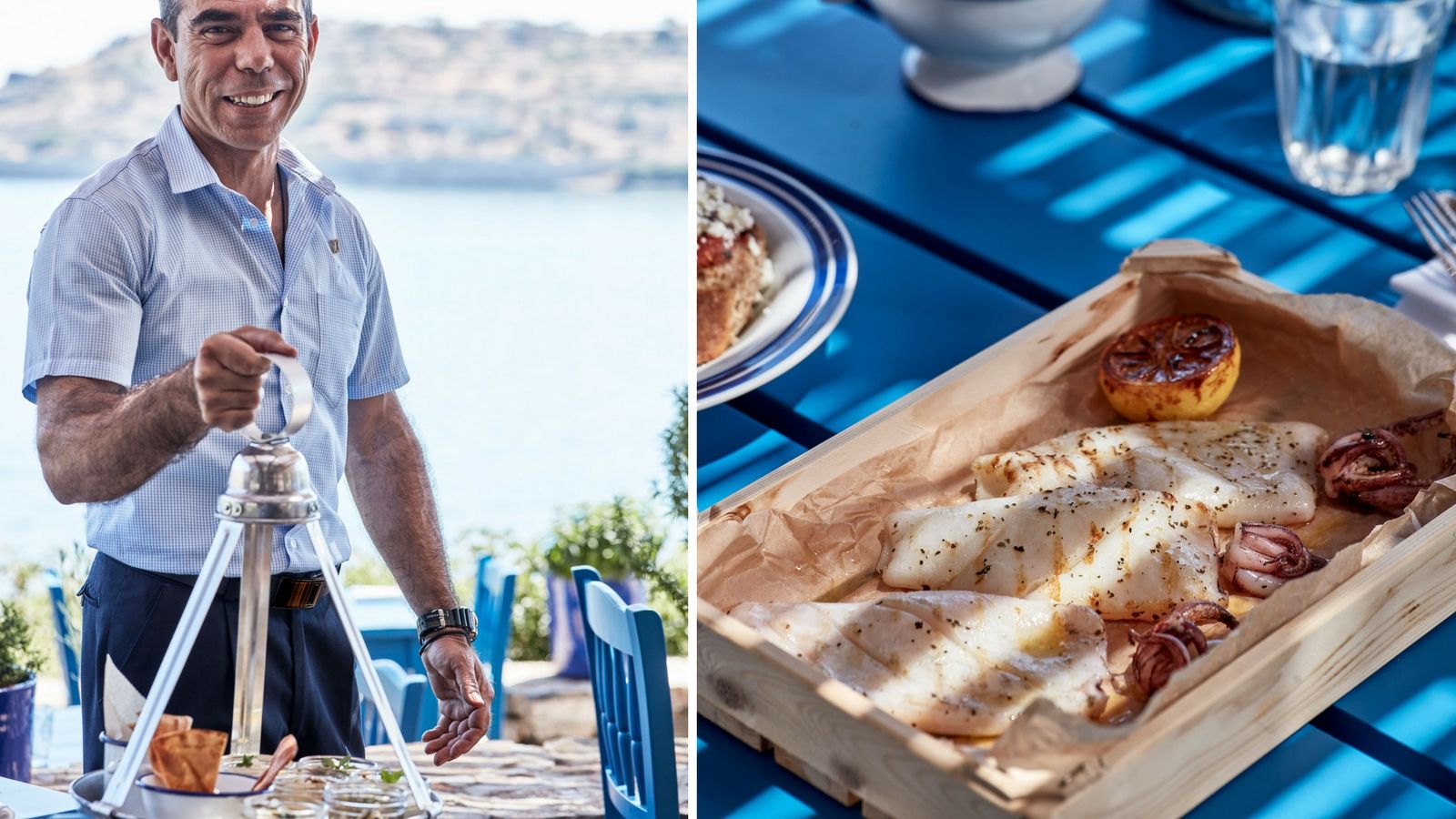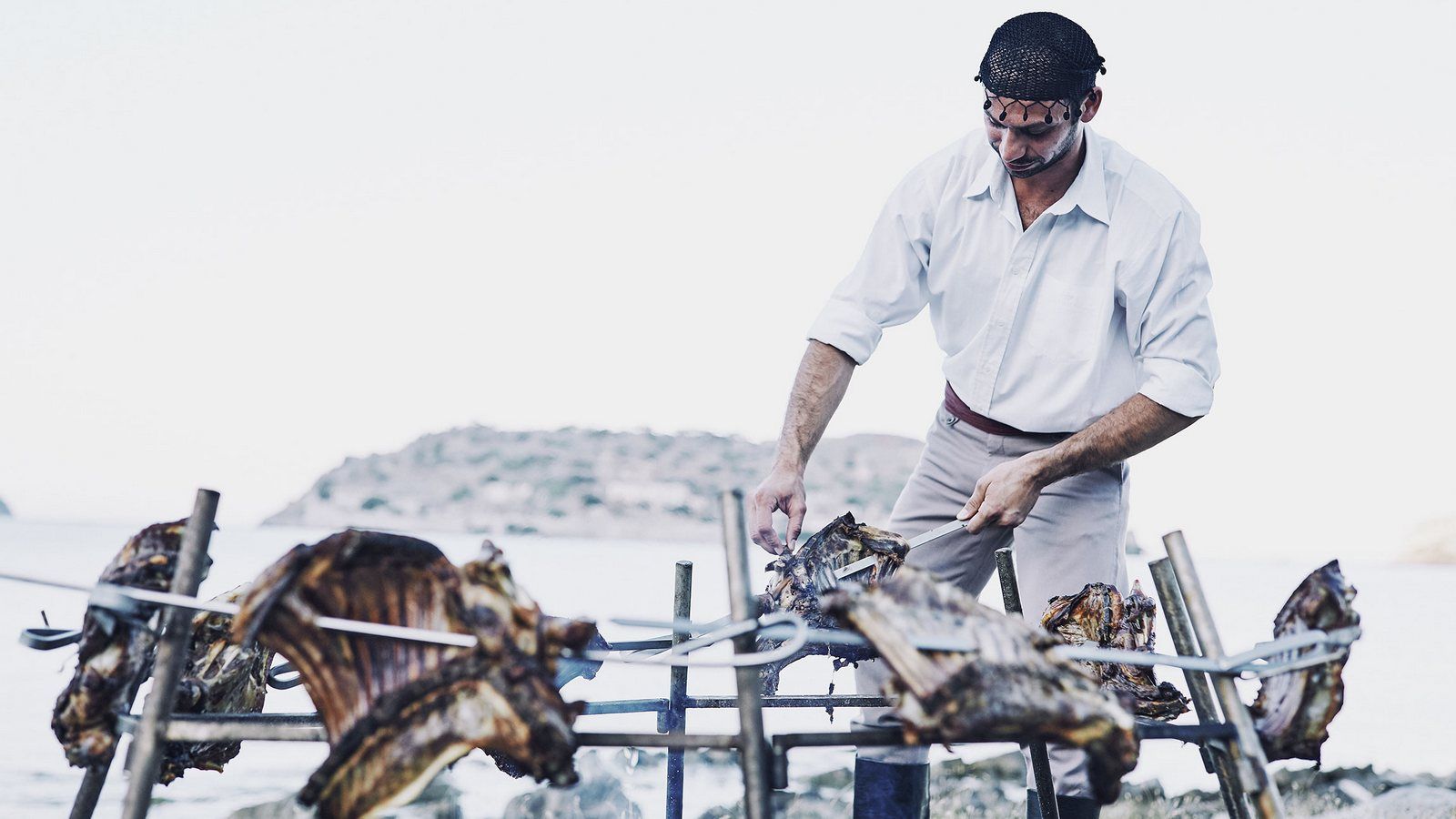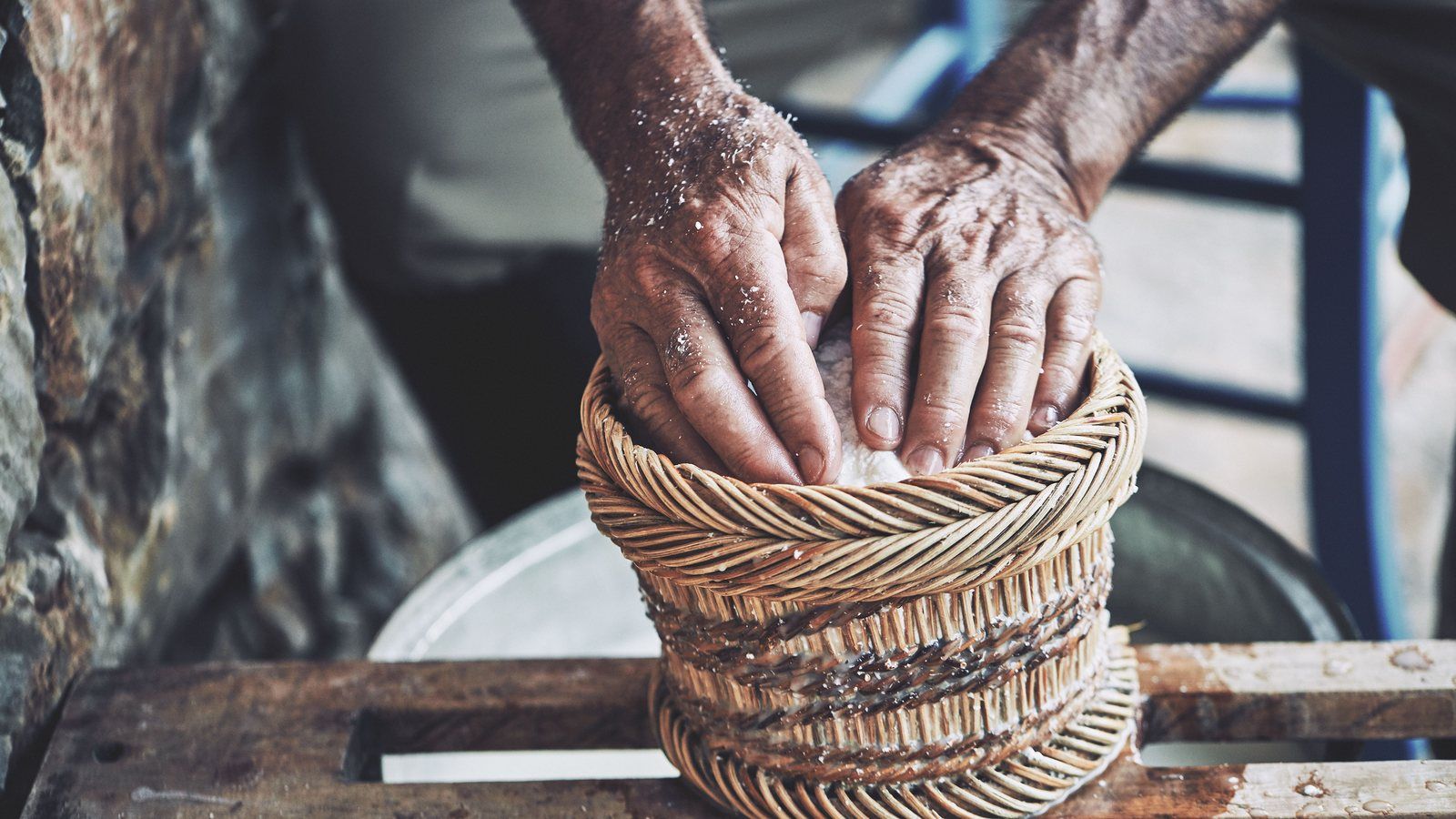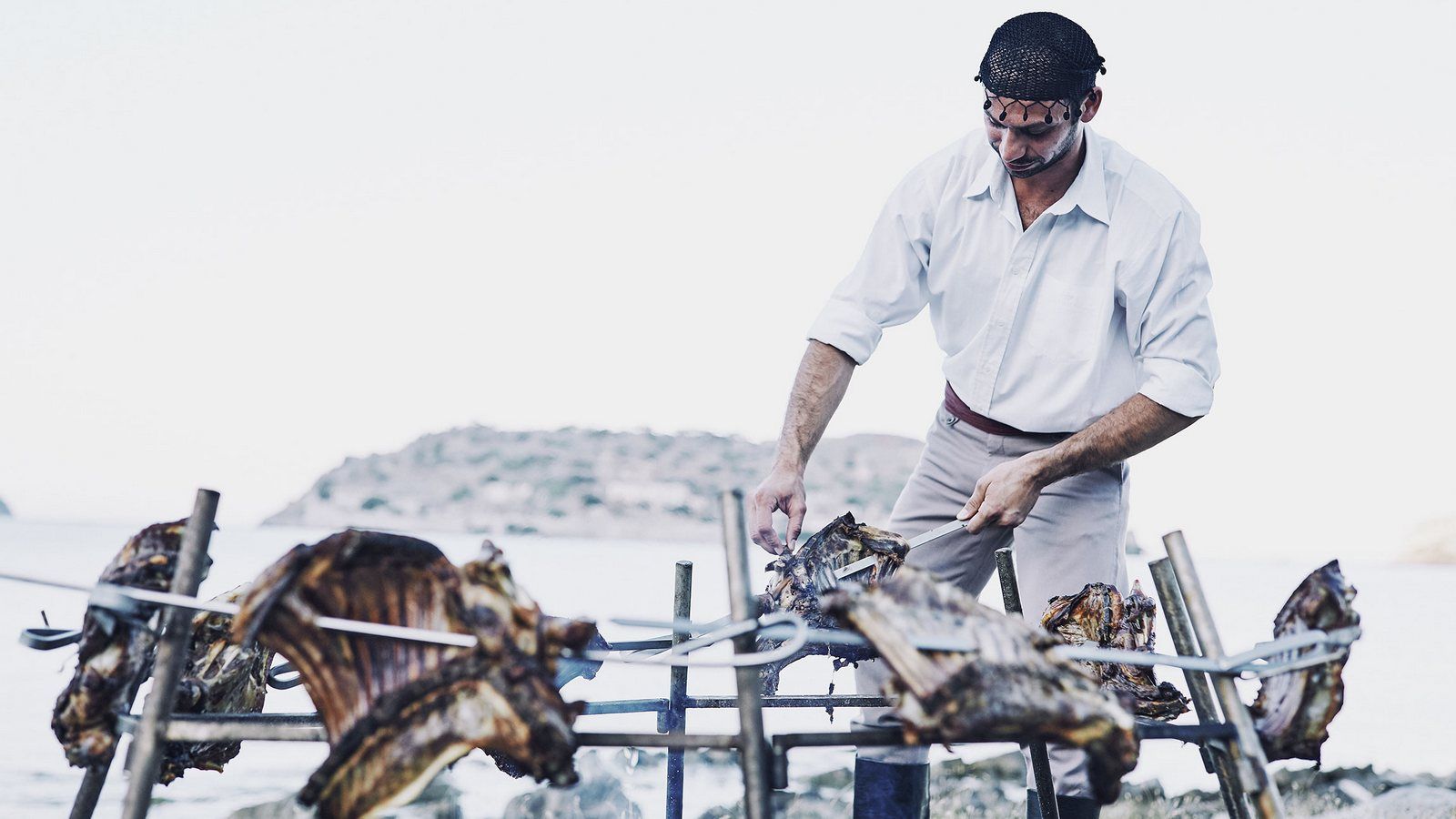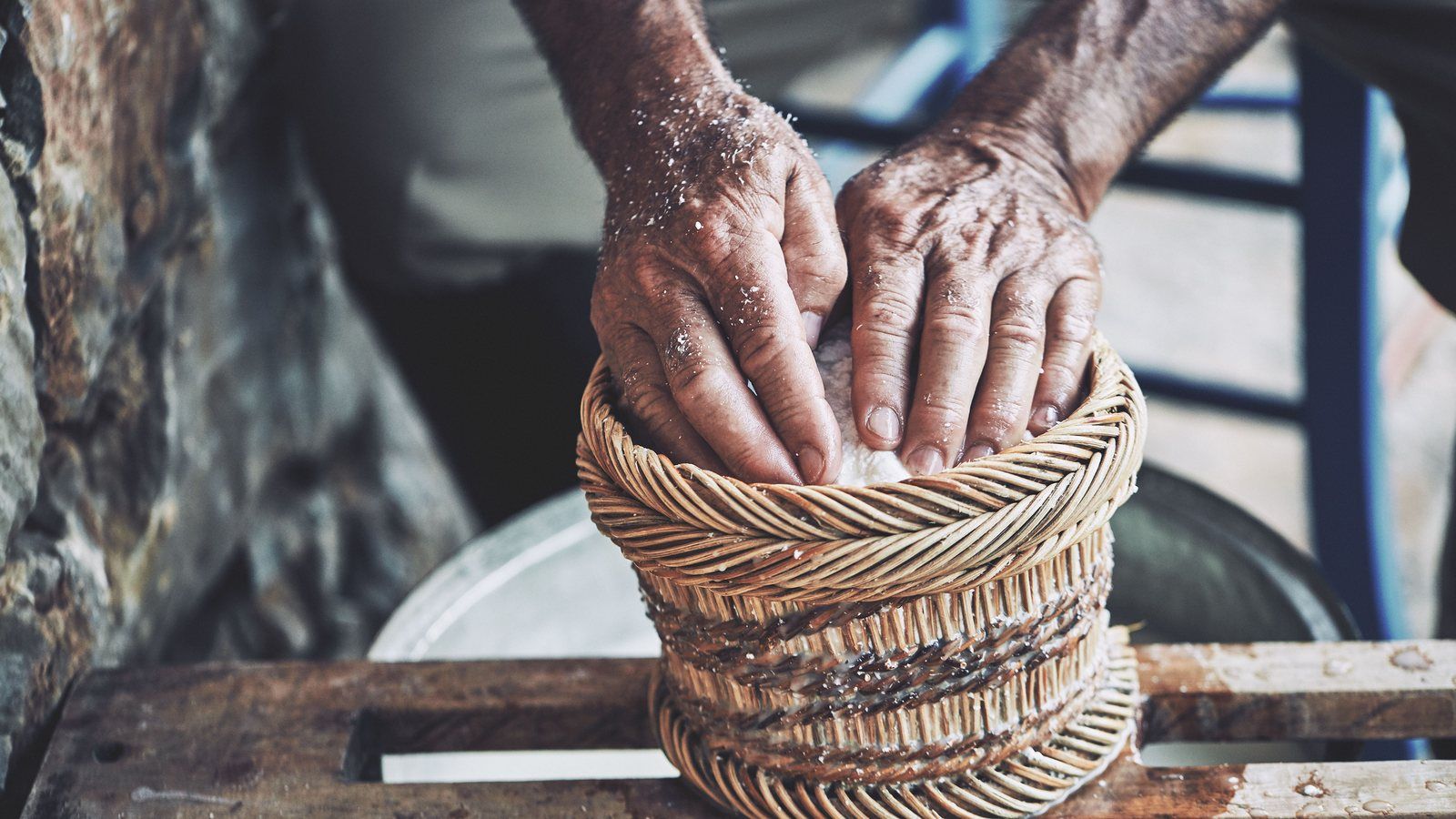 Cretan Feast: Discover a unique cultural and gastronomical ritual with authentic local delicacies prepared on the spot; all under the distinct tunes of Cretan.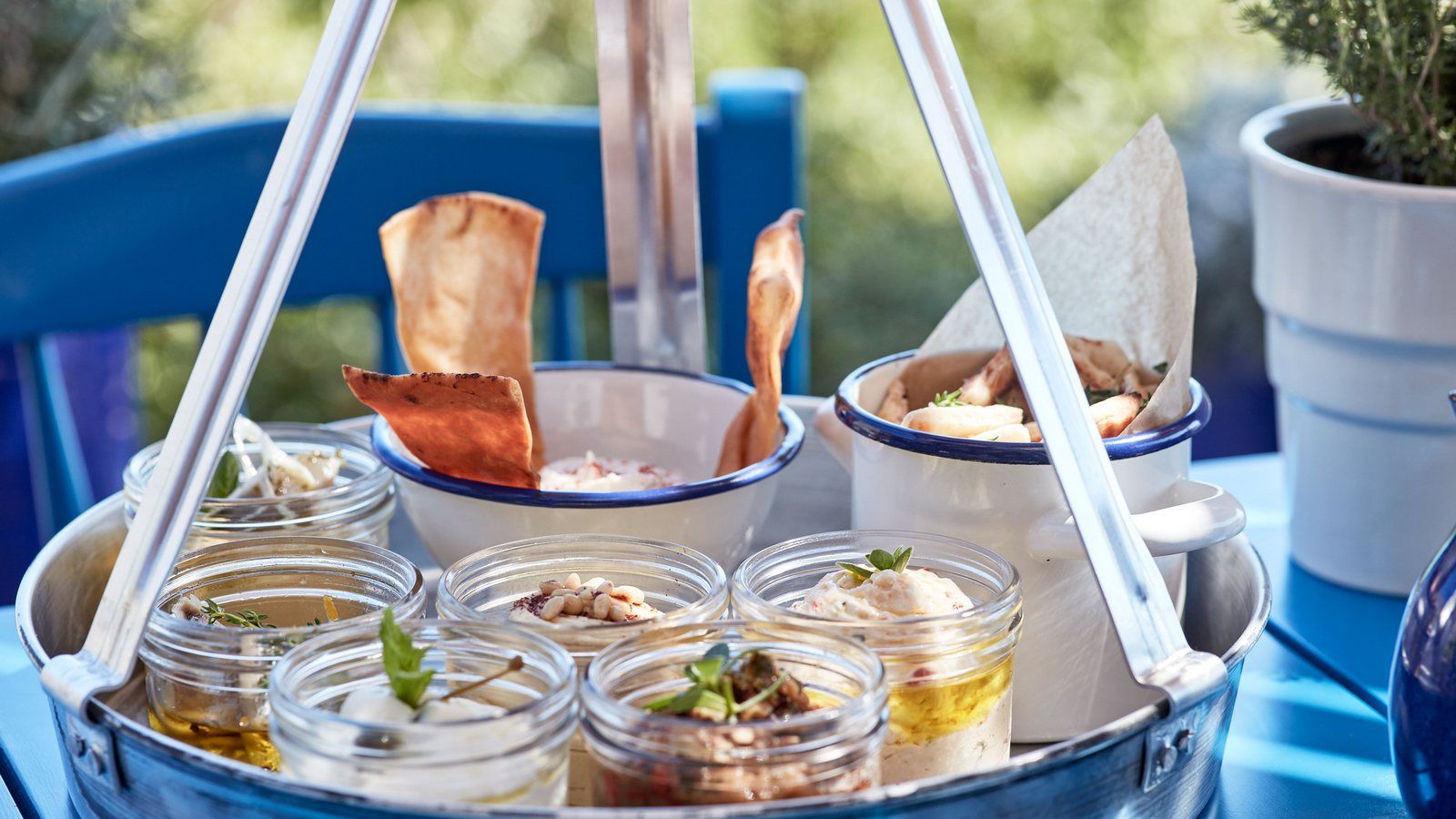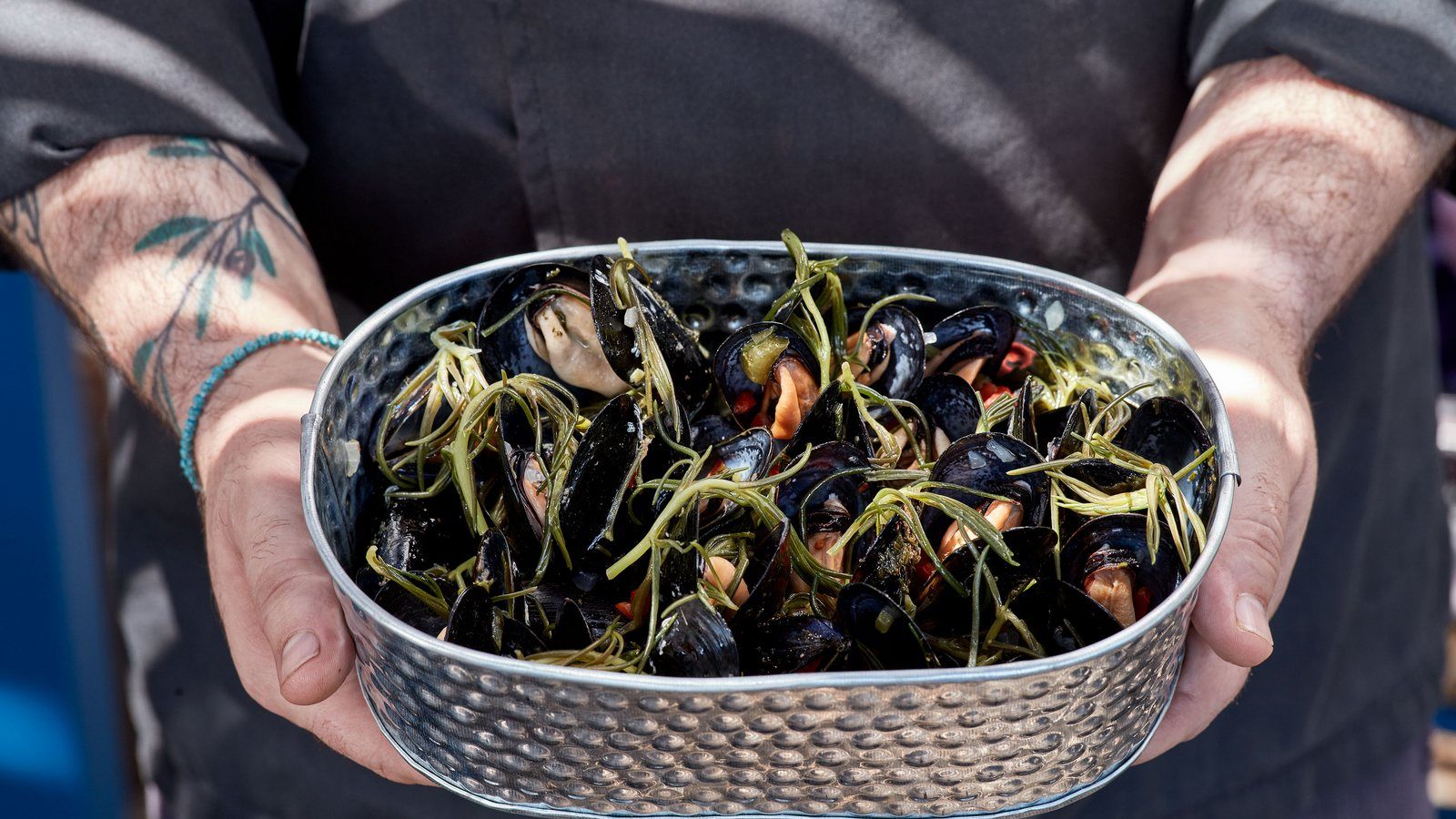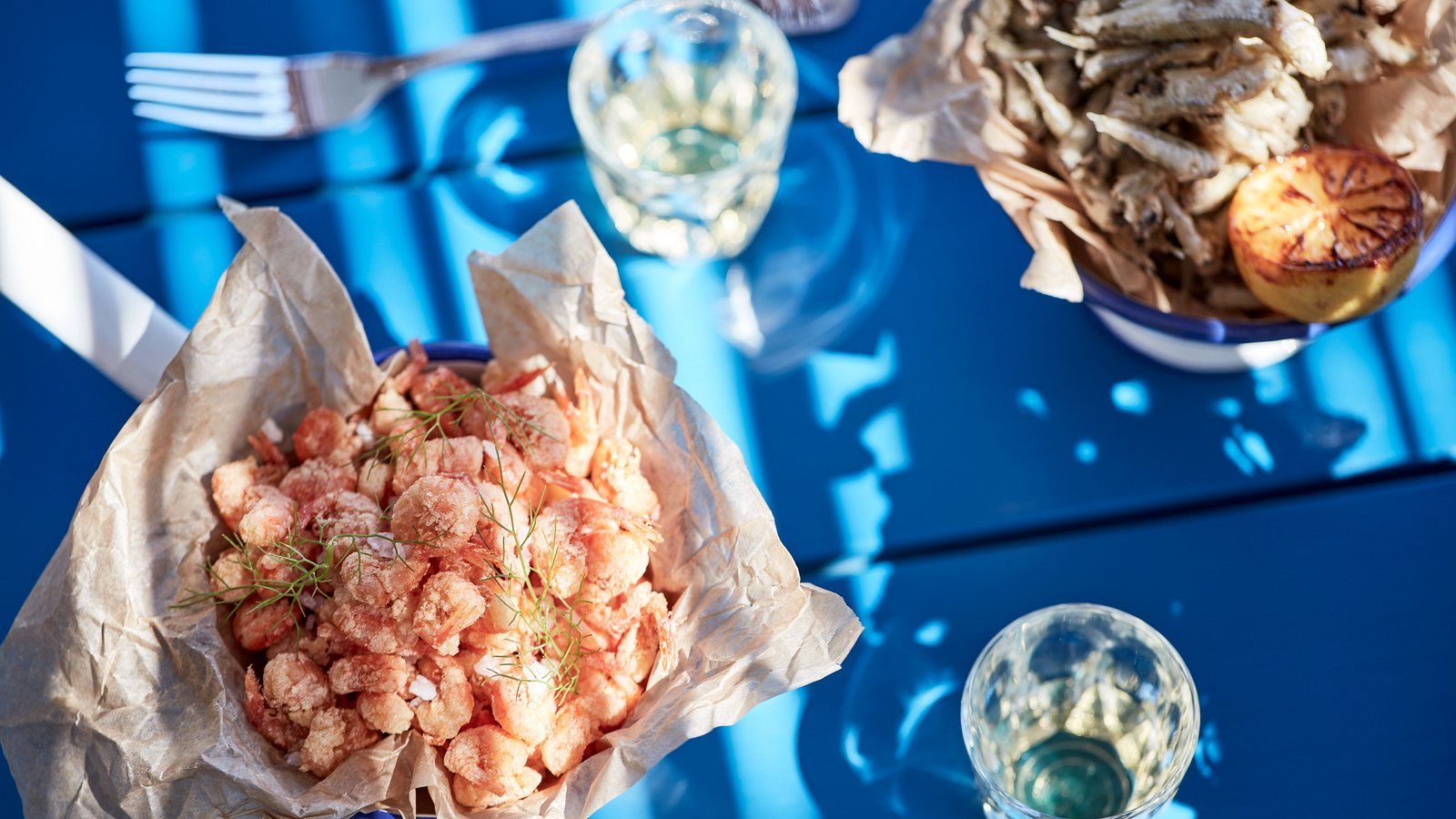 Menu Highlights: Guests are invited to select Meze Starters from the signature Blue Door Tray, with jars of Tzatziki with fresh mint, garlic and grated courgette; Grilled Aubergine with molasses, pine nuts, parsley and soft feta cheese; and Marinated Anchovies with herbs, olive oil and local vinegar, among other Cretan delights.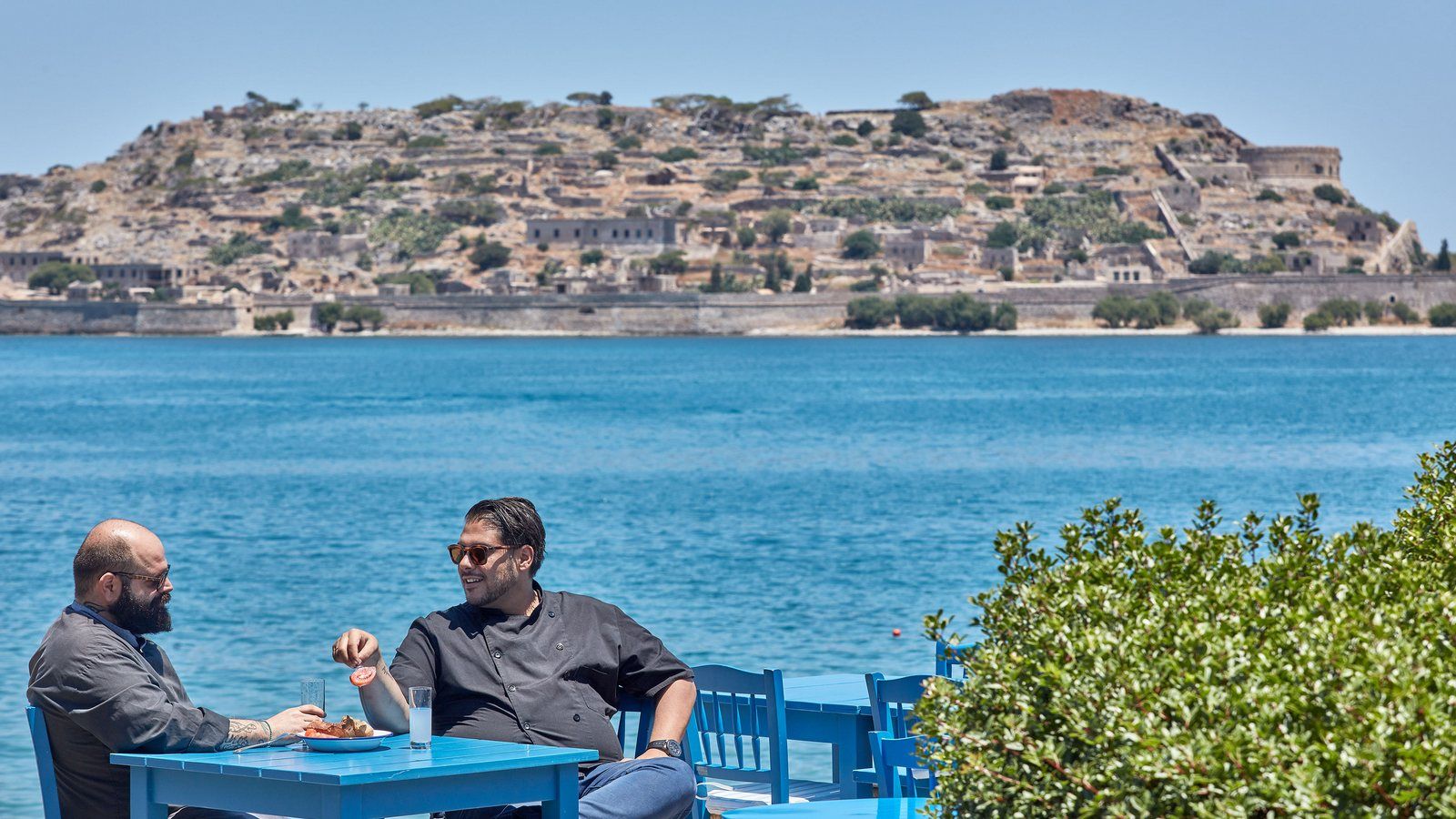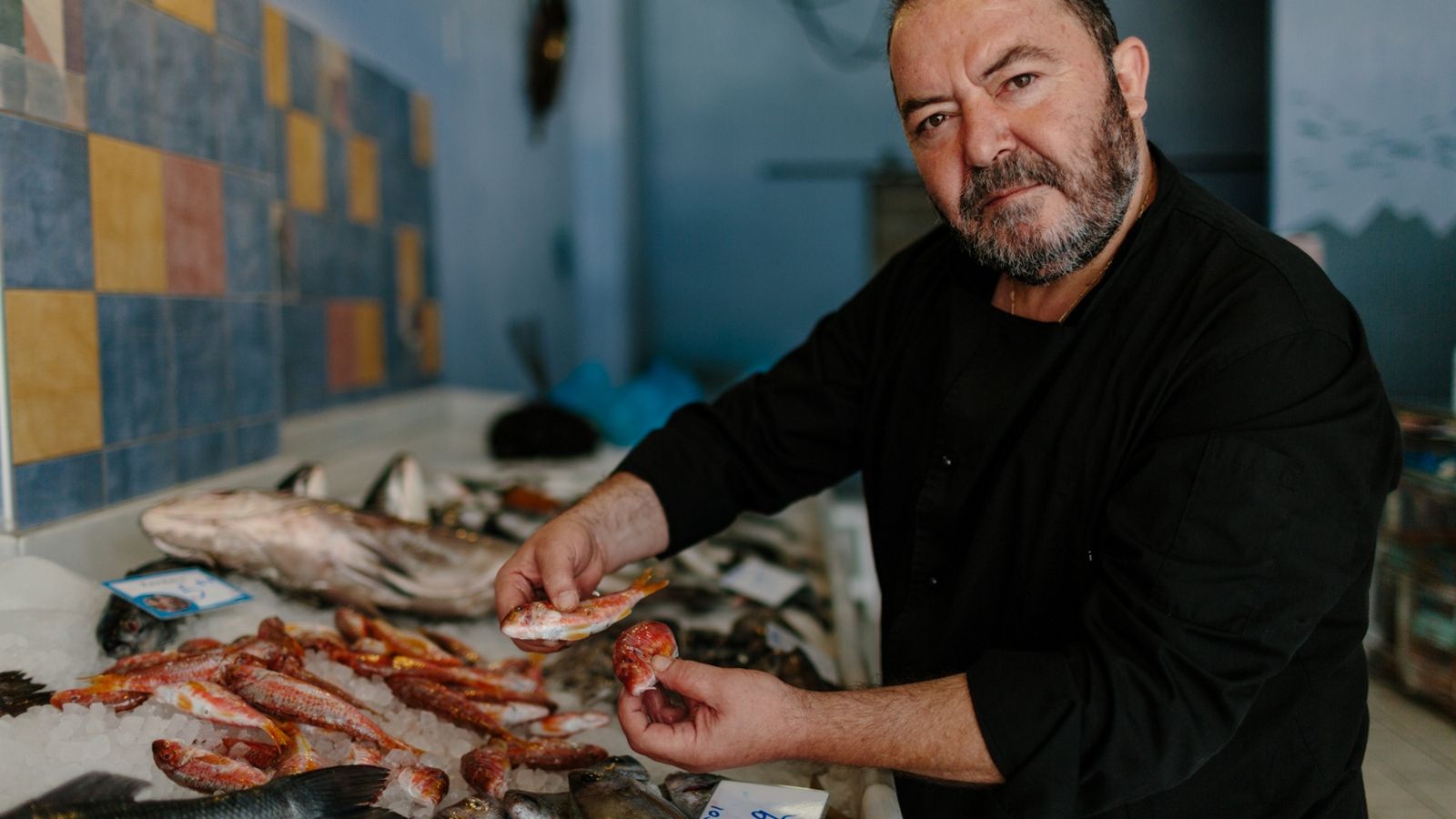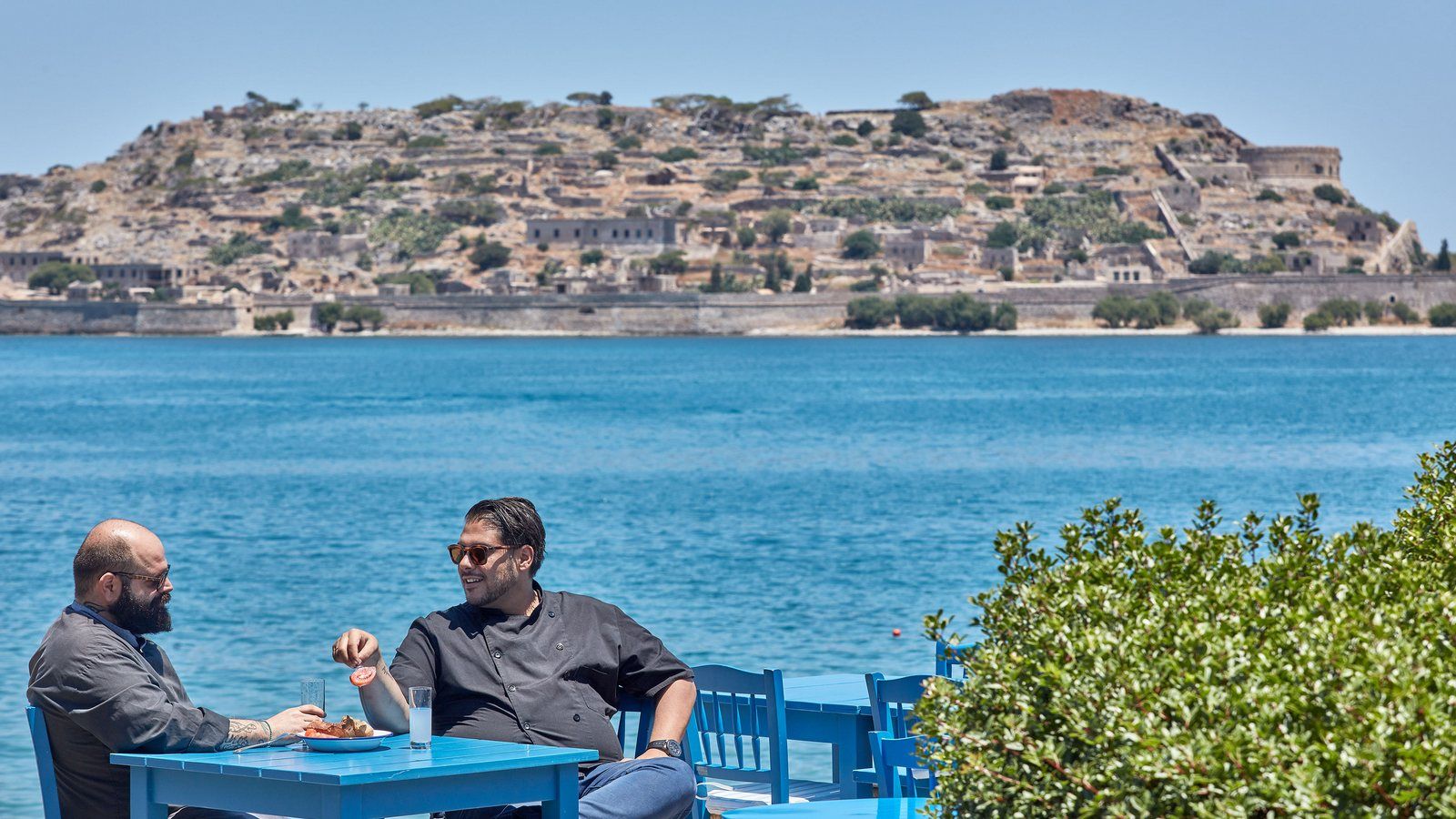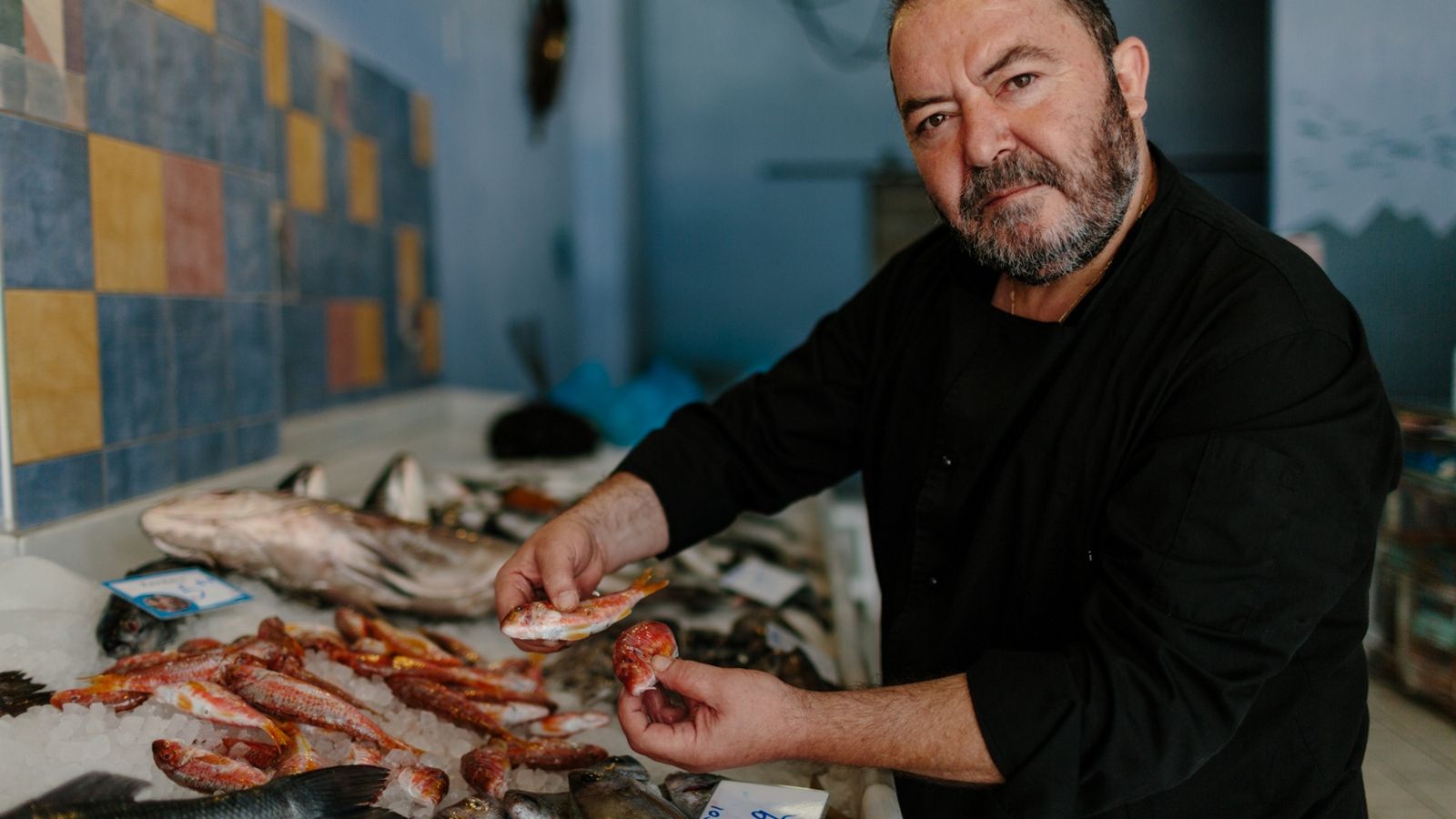 Curated by the newly-appointed Creative Consultant chef Athinagoras Kostakos in collaboration with Blue Palace's Executive Chef Alexandros Lefkaditis, the new menu celebrated the traditional Cretan cuisine.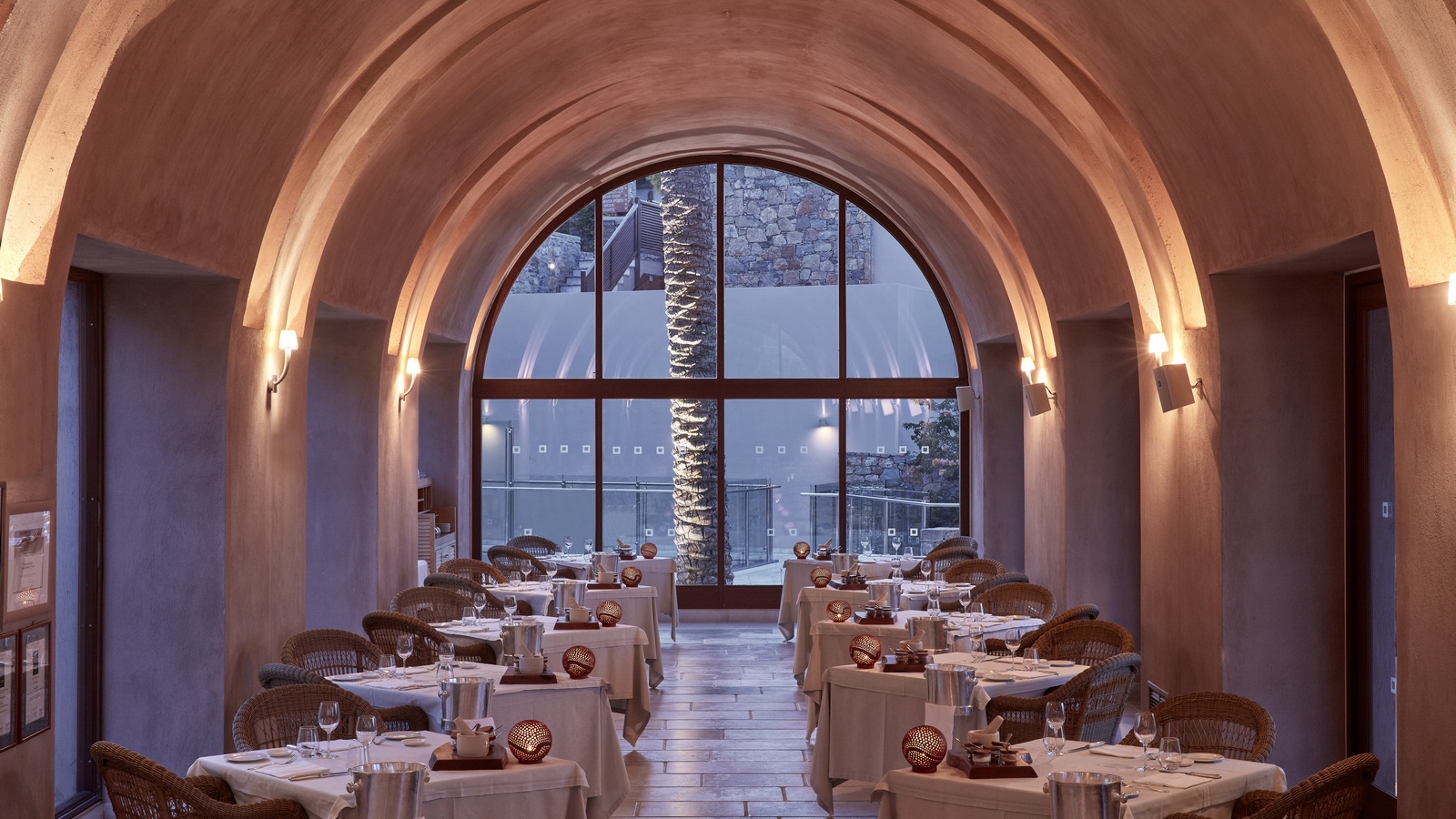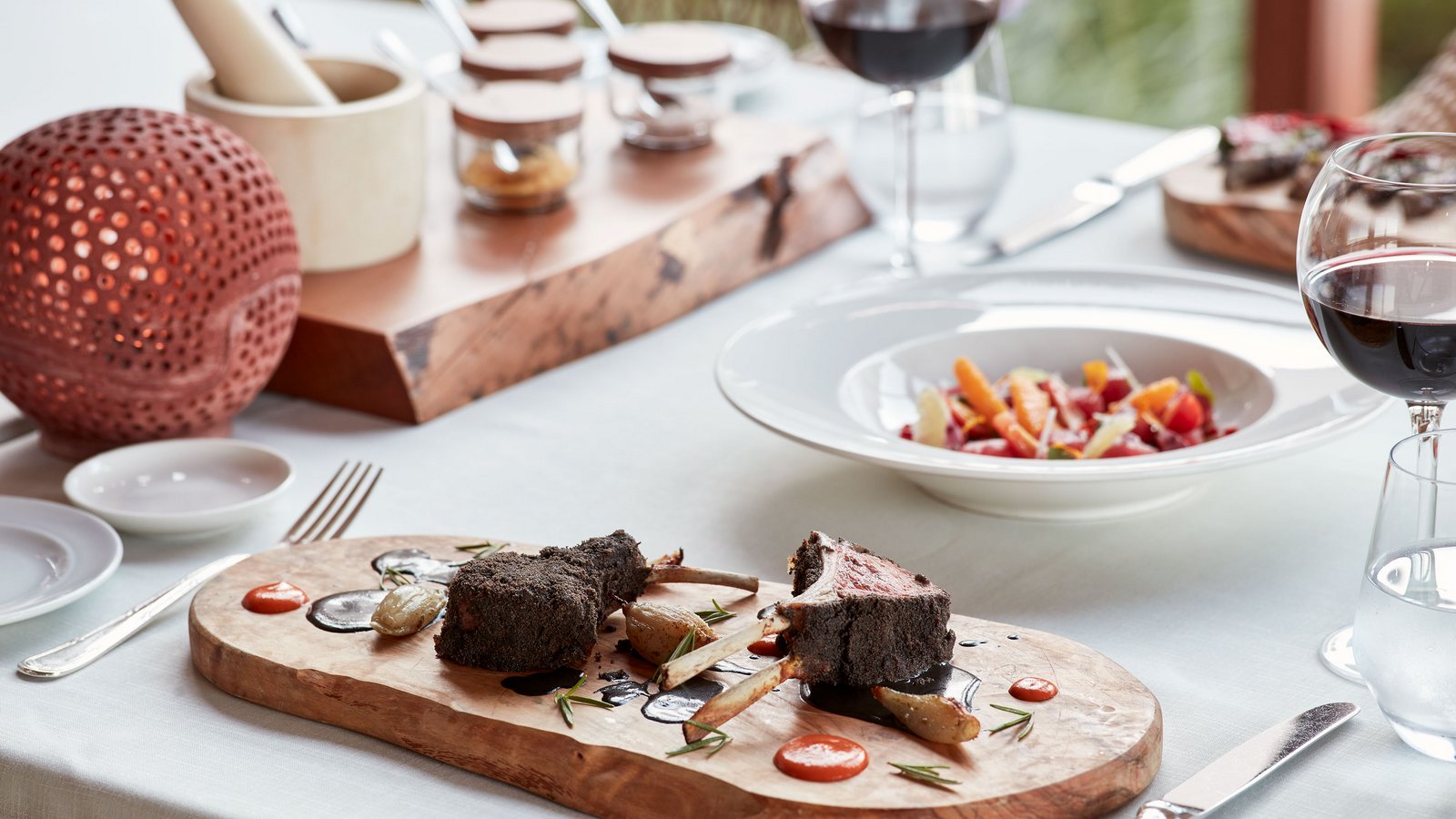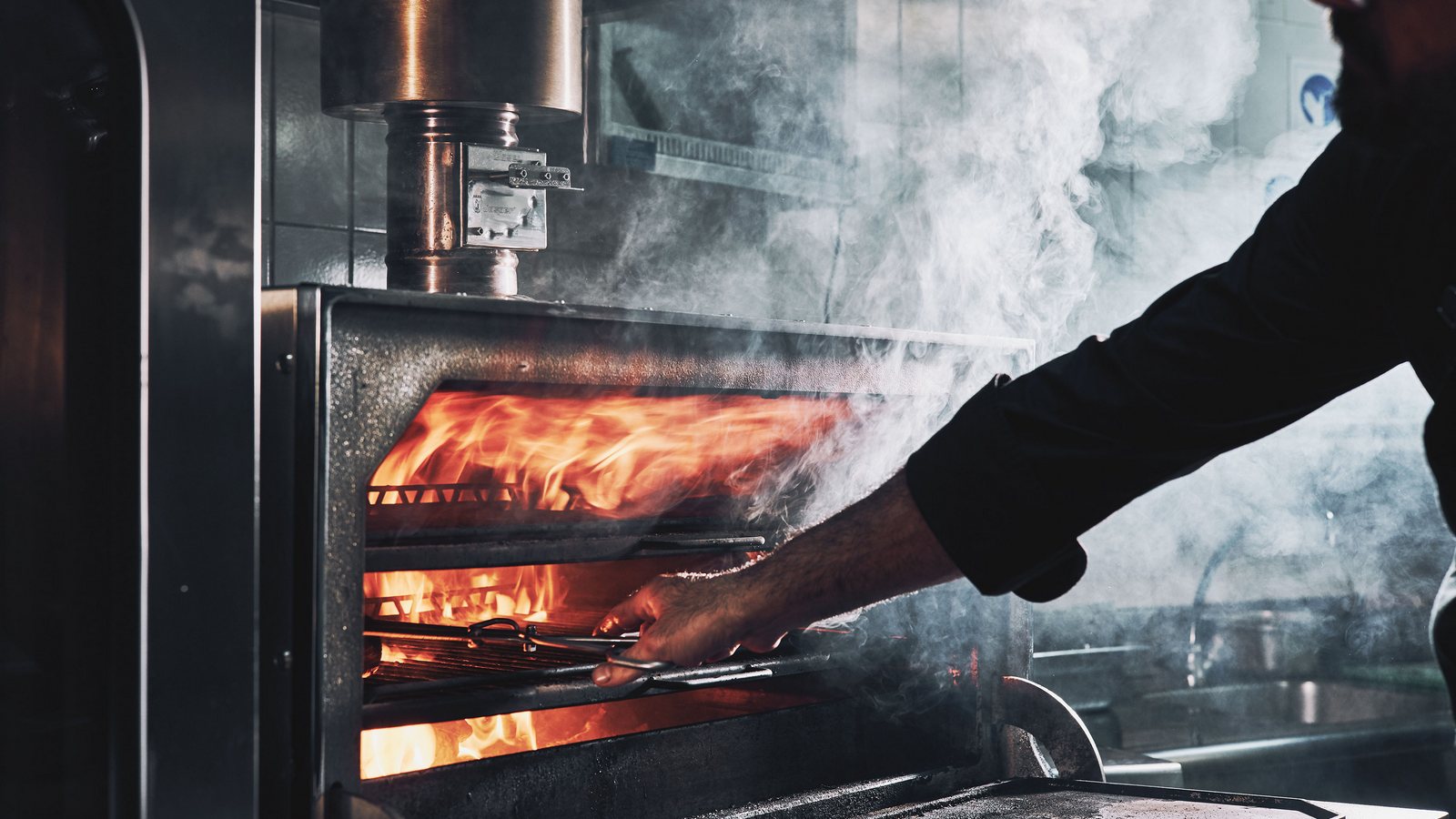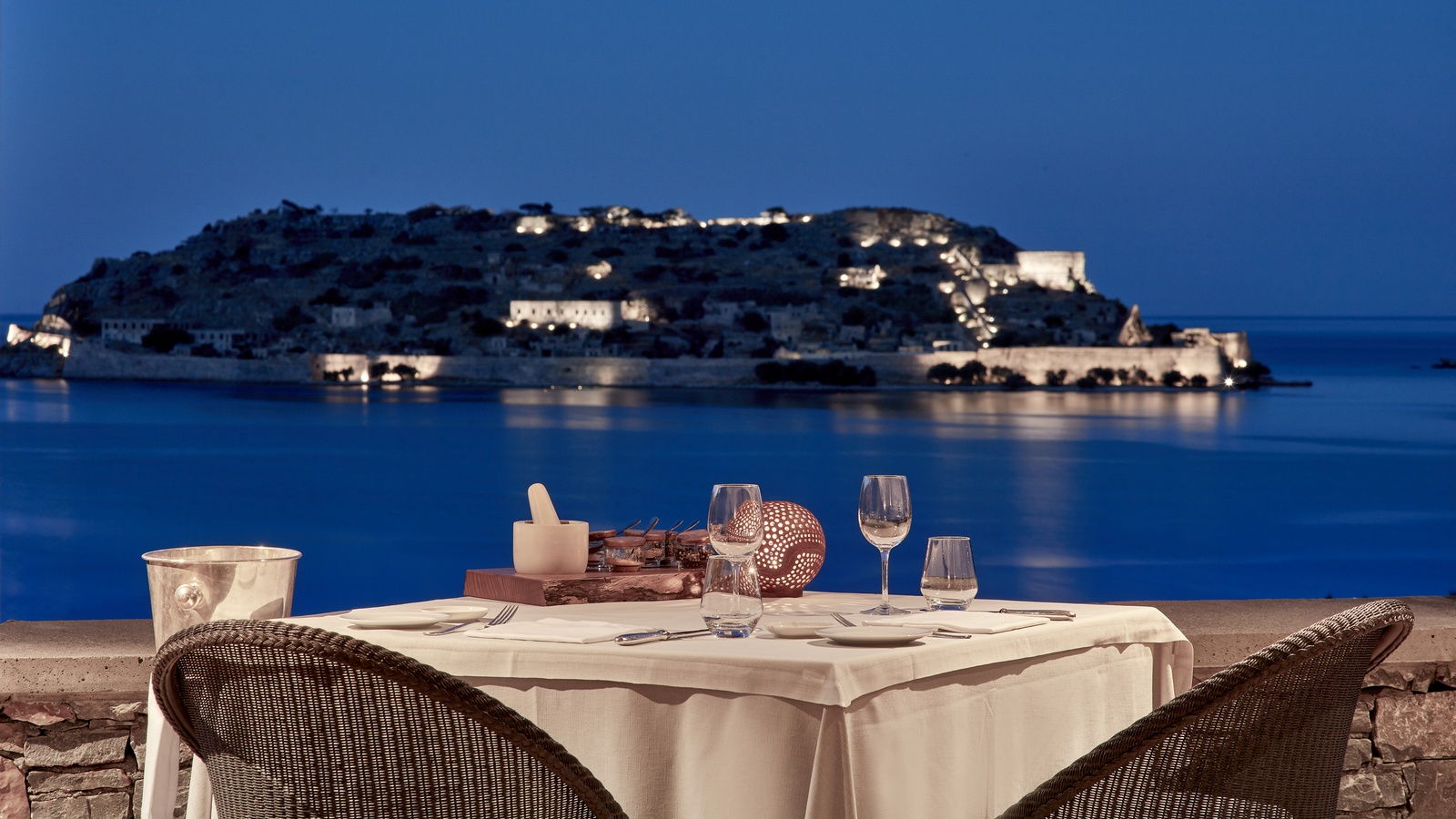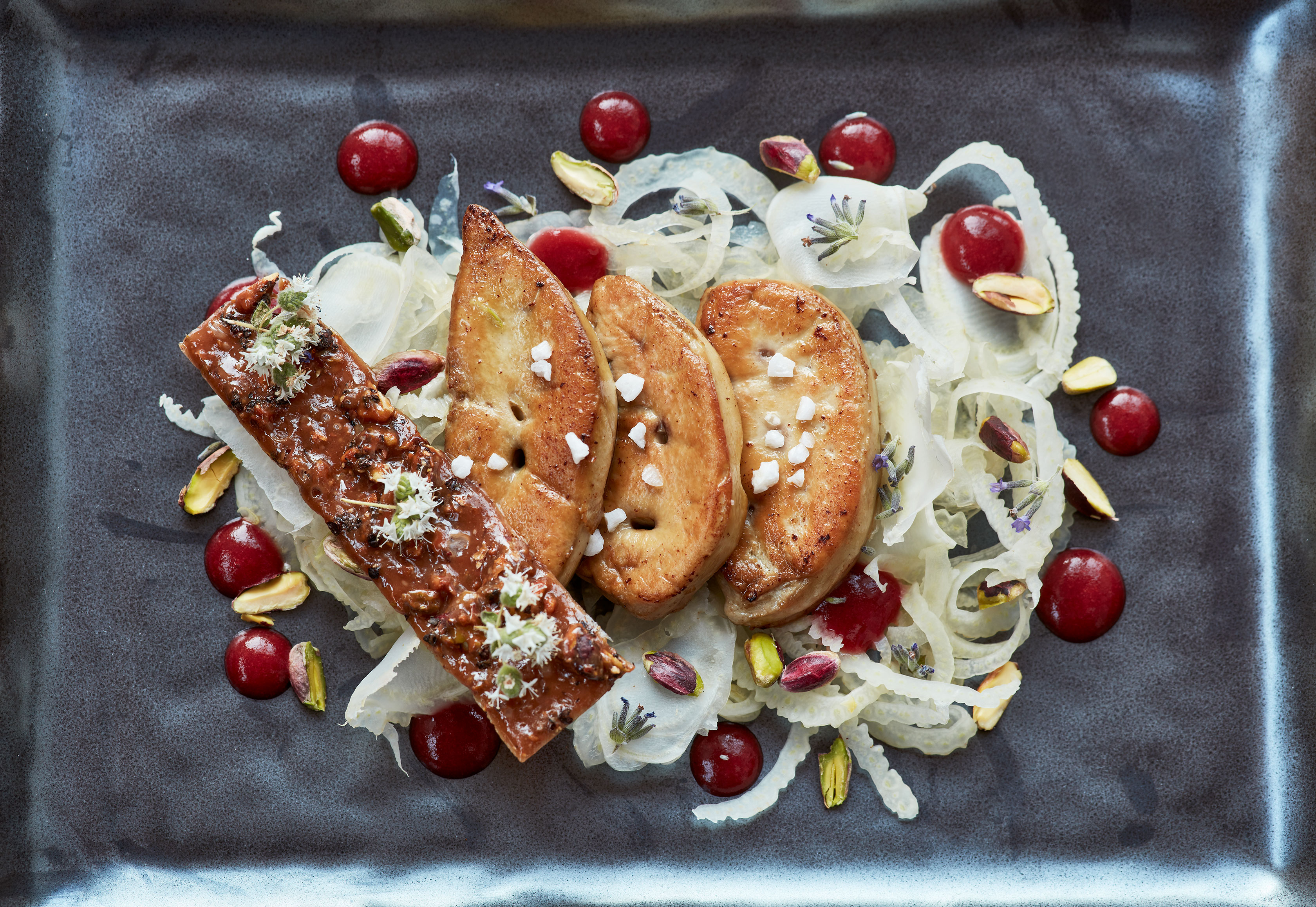 Flame

Overlooking the Bay of Elounda and extensive kitchen garden, Flame is a Cretan restaurant featuring international dishes, with a focus on steaks cooked to perfection. Classic and signature cuts, some exclusive, are served on large wooden platters, complemented by the freshest ingredients from carefully selected small-scale producers in the surrounding area.
Cuisine: Steak House
Atmosphere: Elegant
Entertainment: Live Piano

bio-garden
CRETAN ARTIFACTS
CRETAN WINE TASTING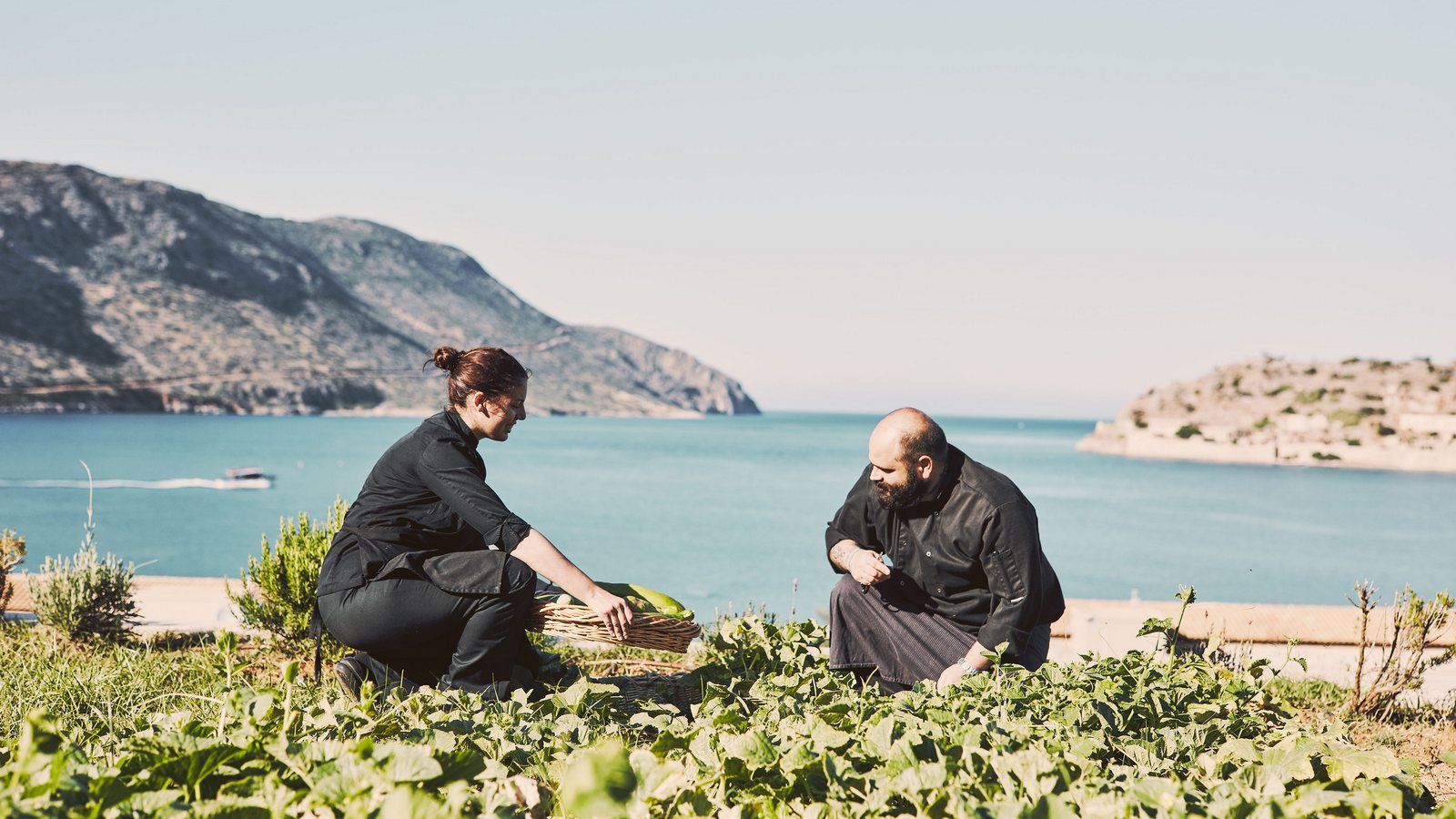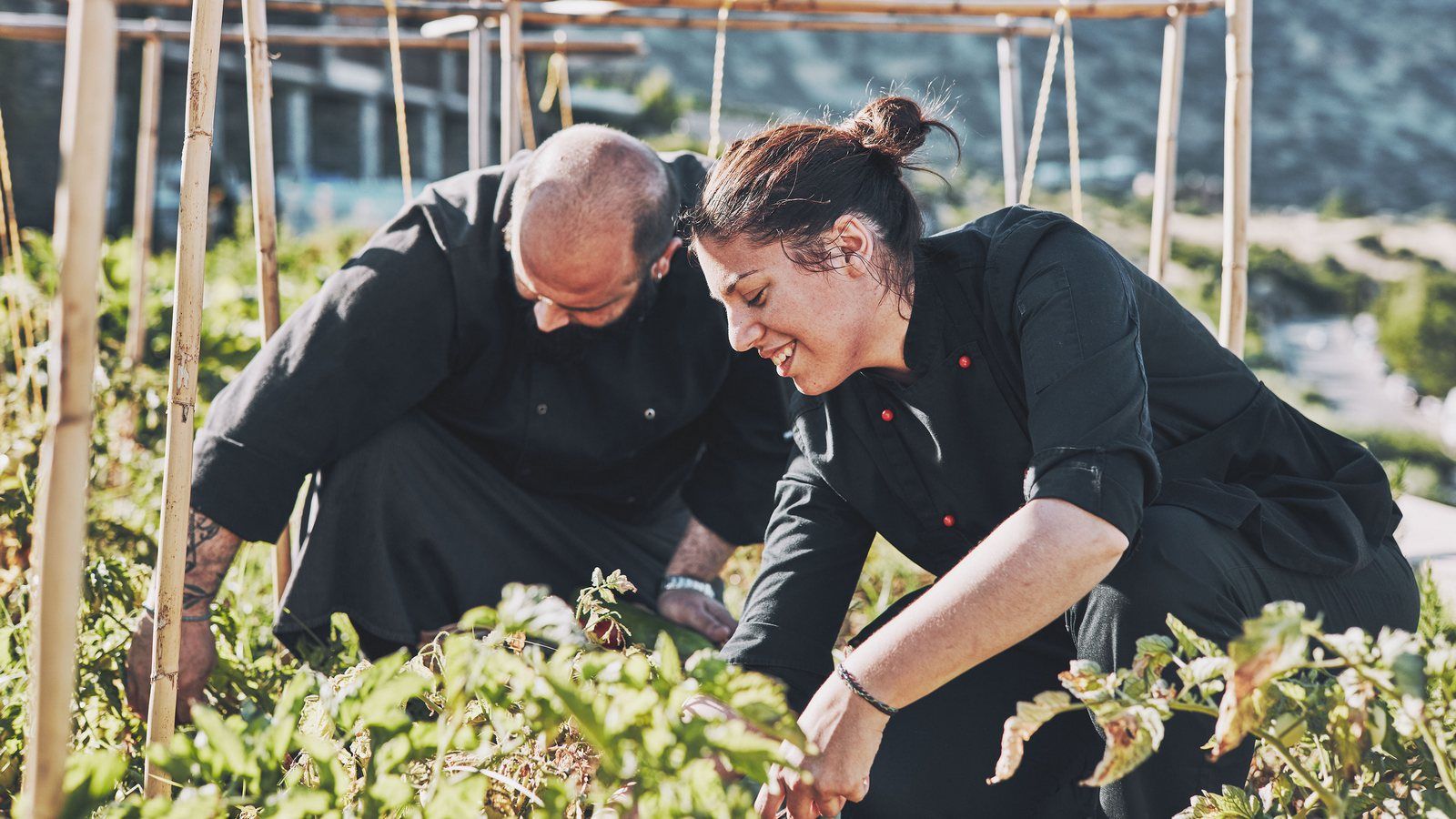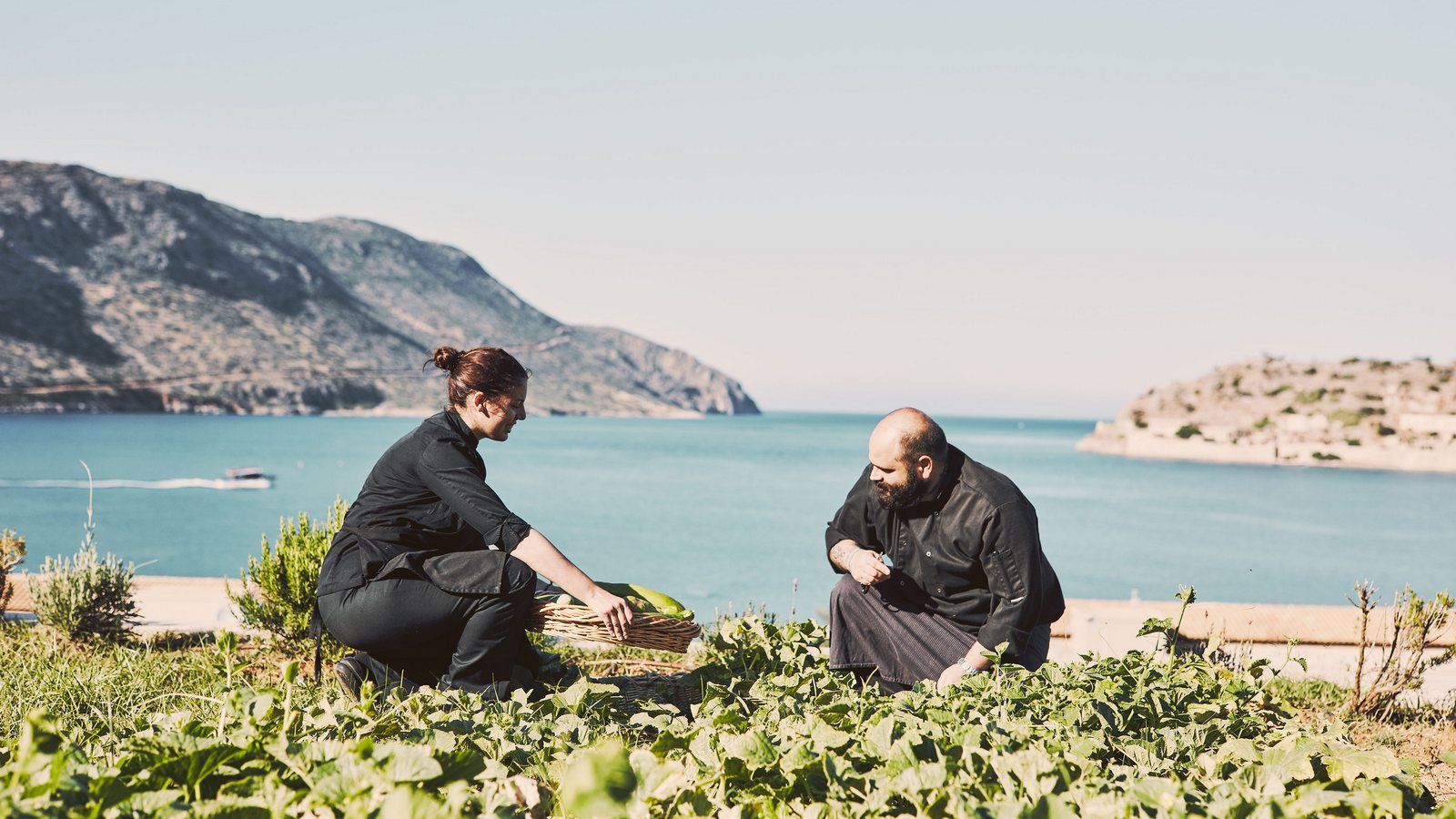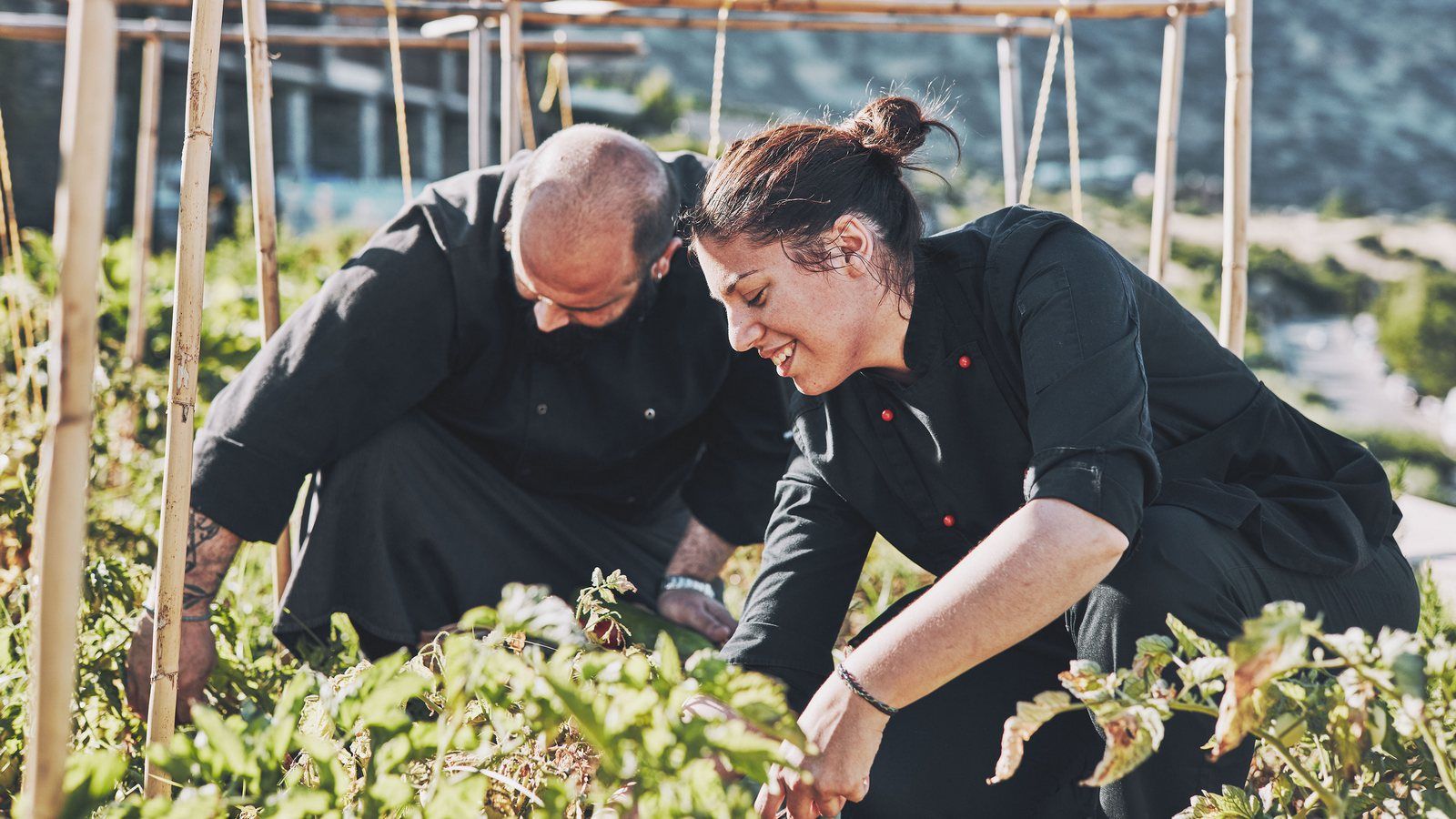 Many of the specialty herbs and vegetables are handpicked by our chefs shortly before preparation, direct from the restaurant's purpose-built gardens.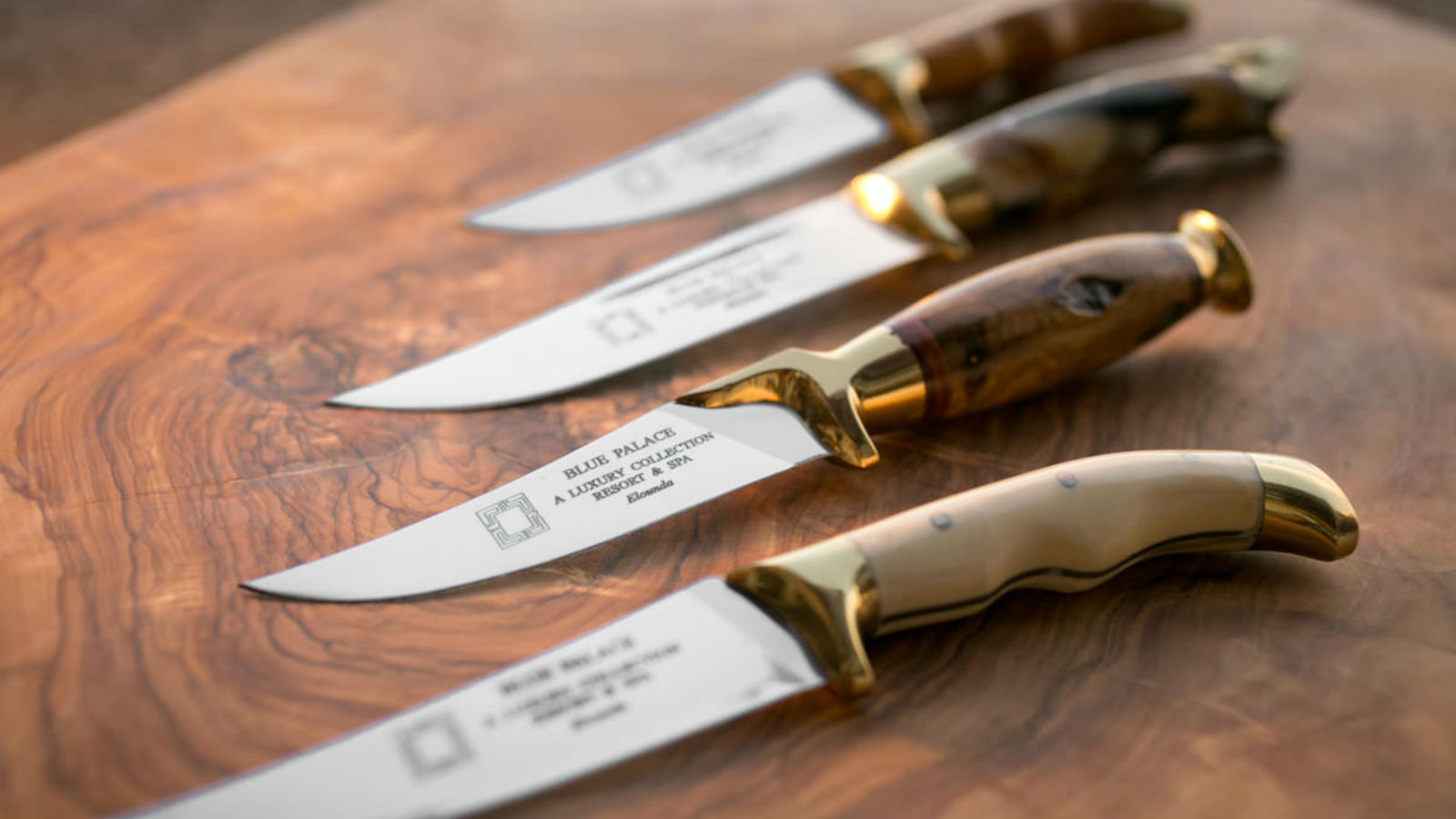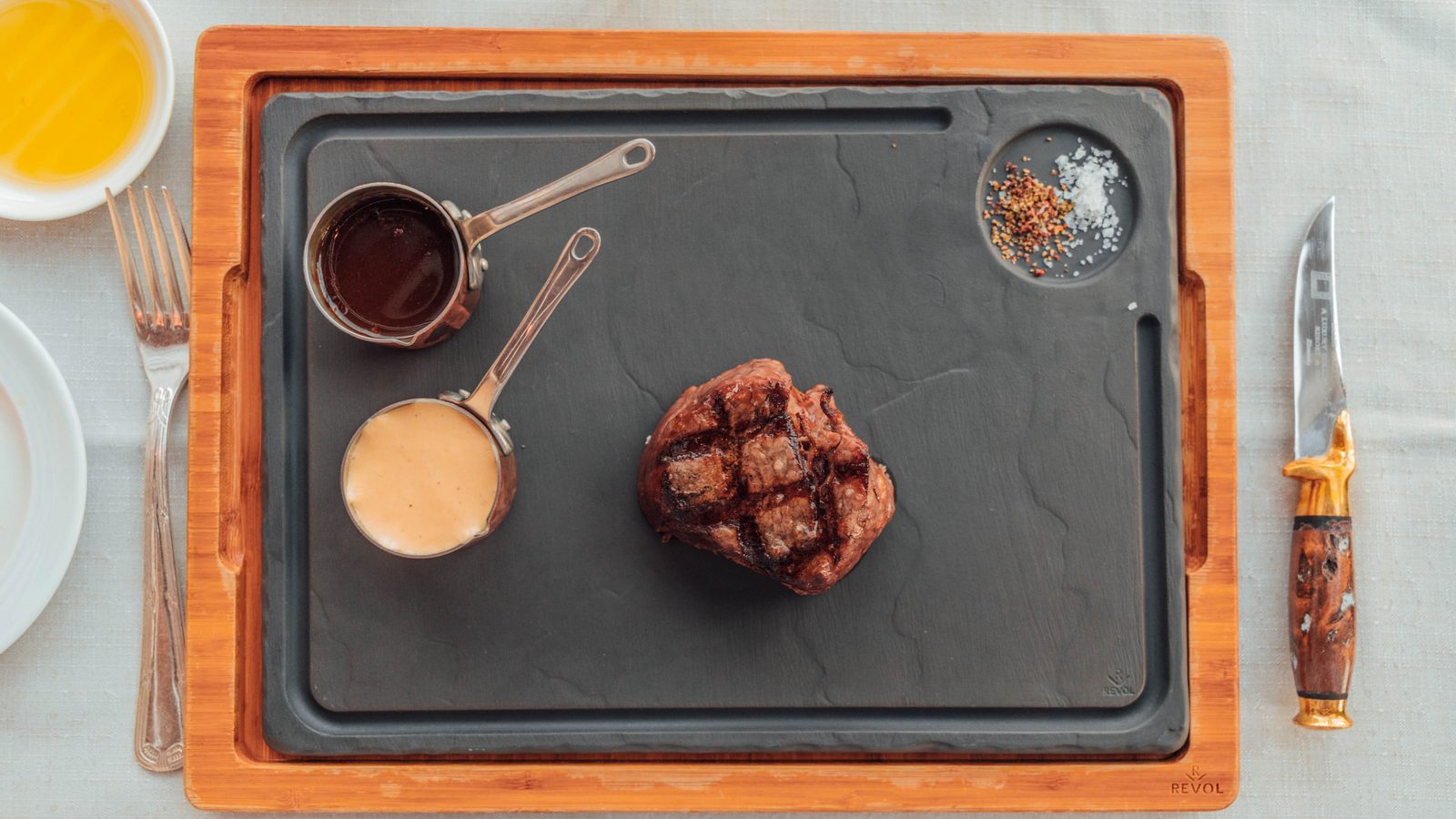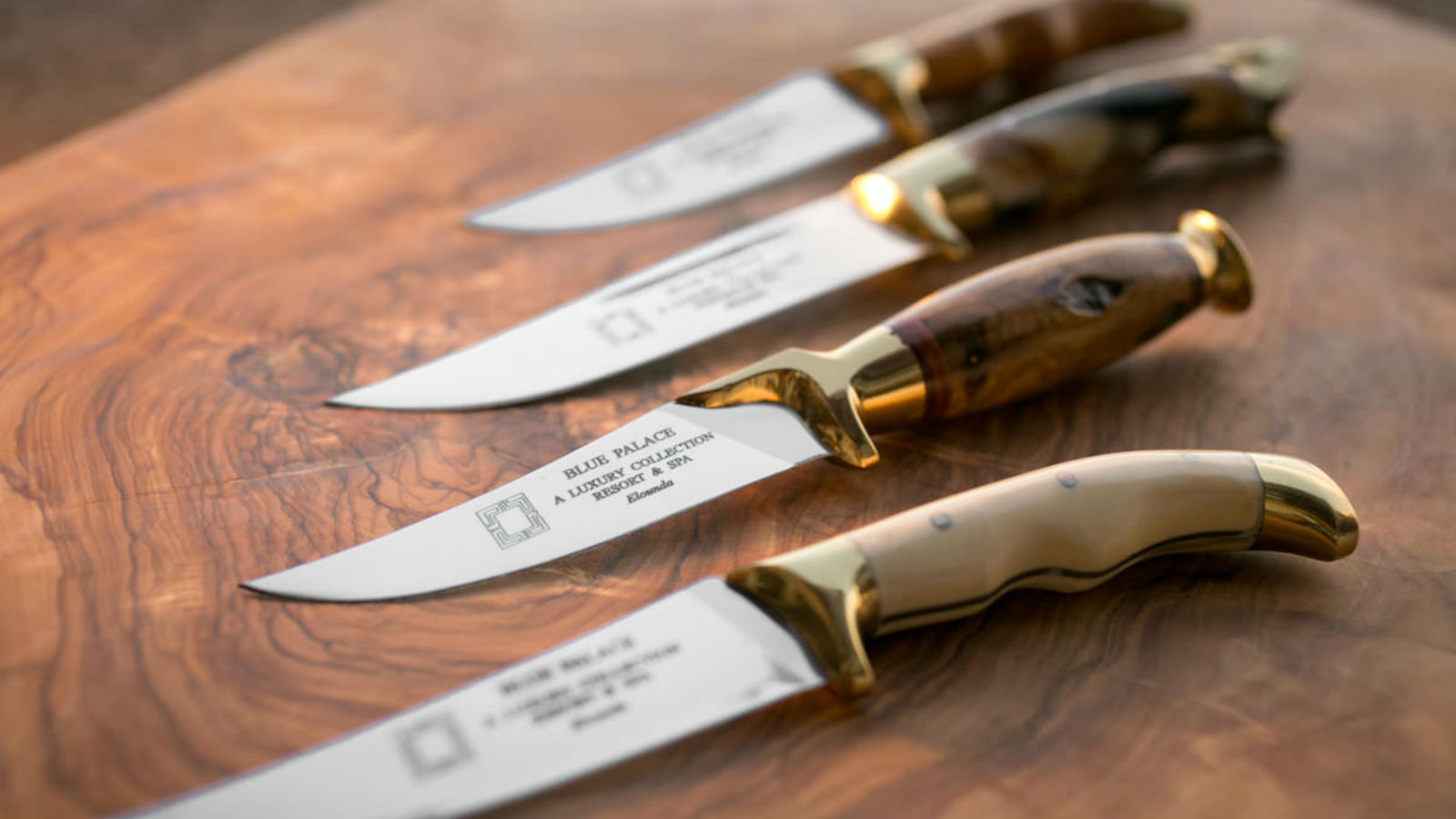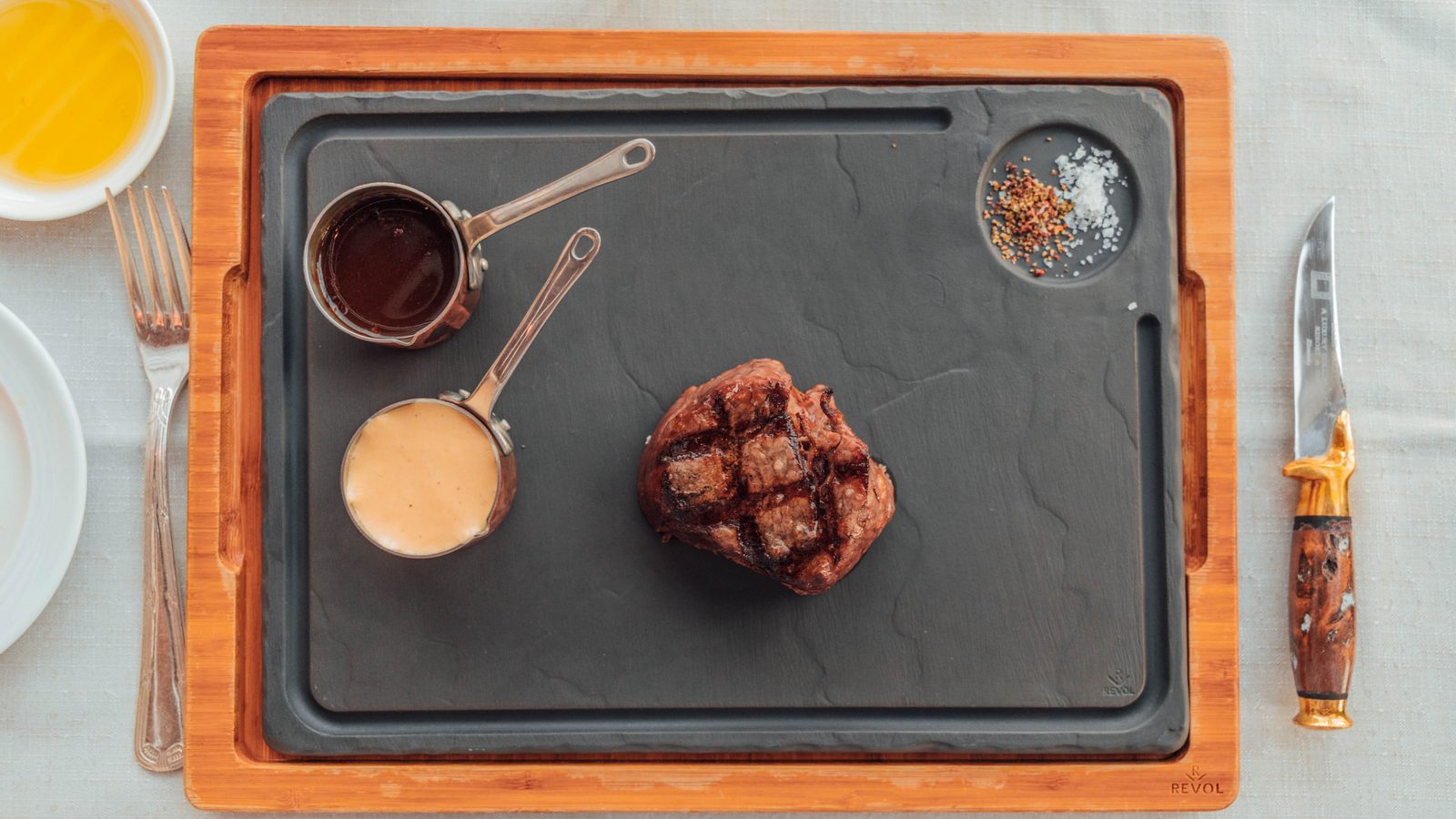 Flame features Cretan handcrafted traditional knives instead of the traditional steak knives. Here, you can find the ''Koka'', the ''Moka'' and the ''Queen'' Dagger.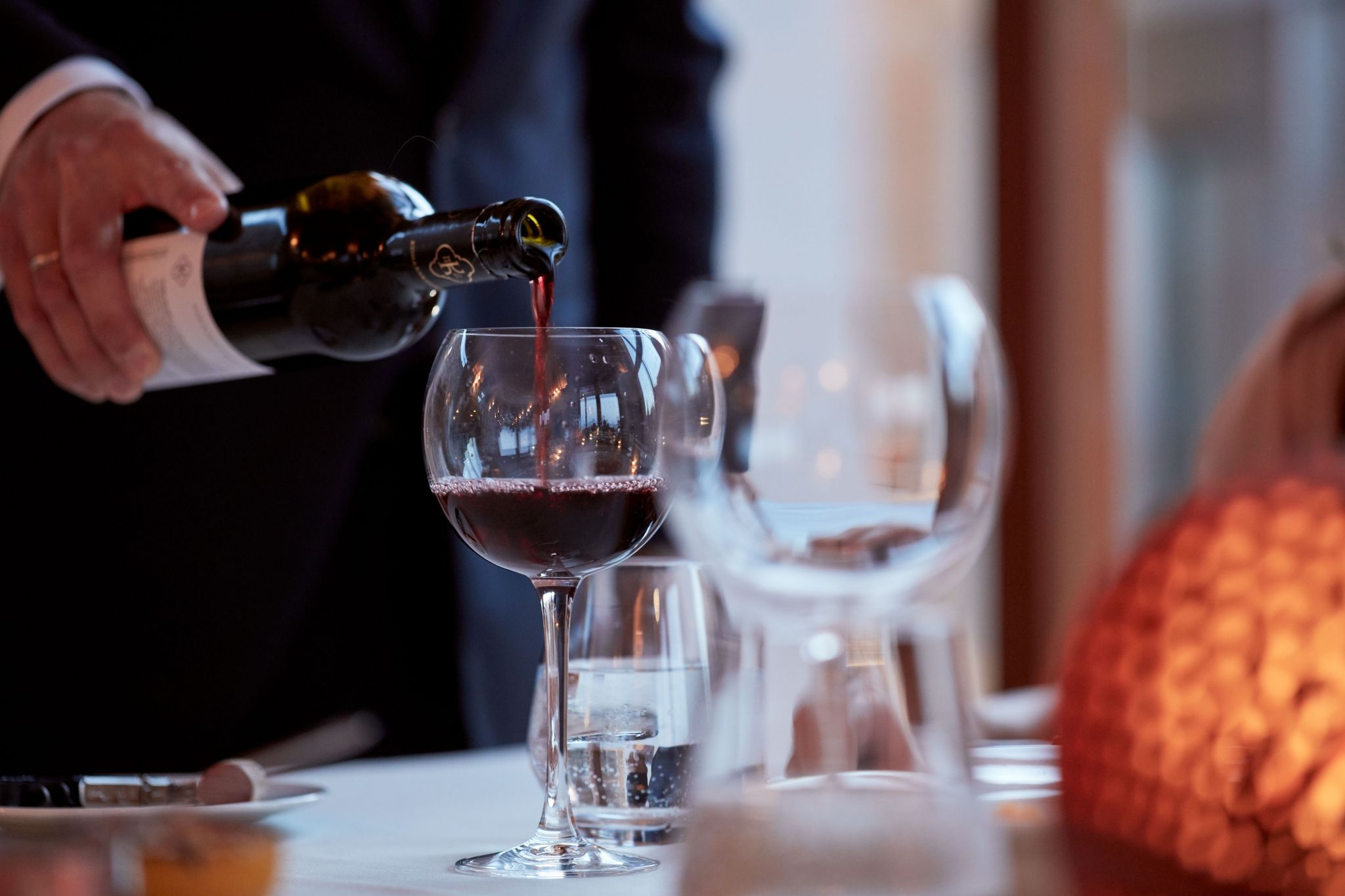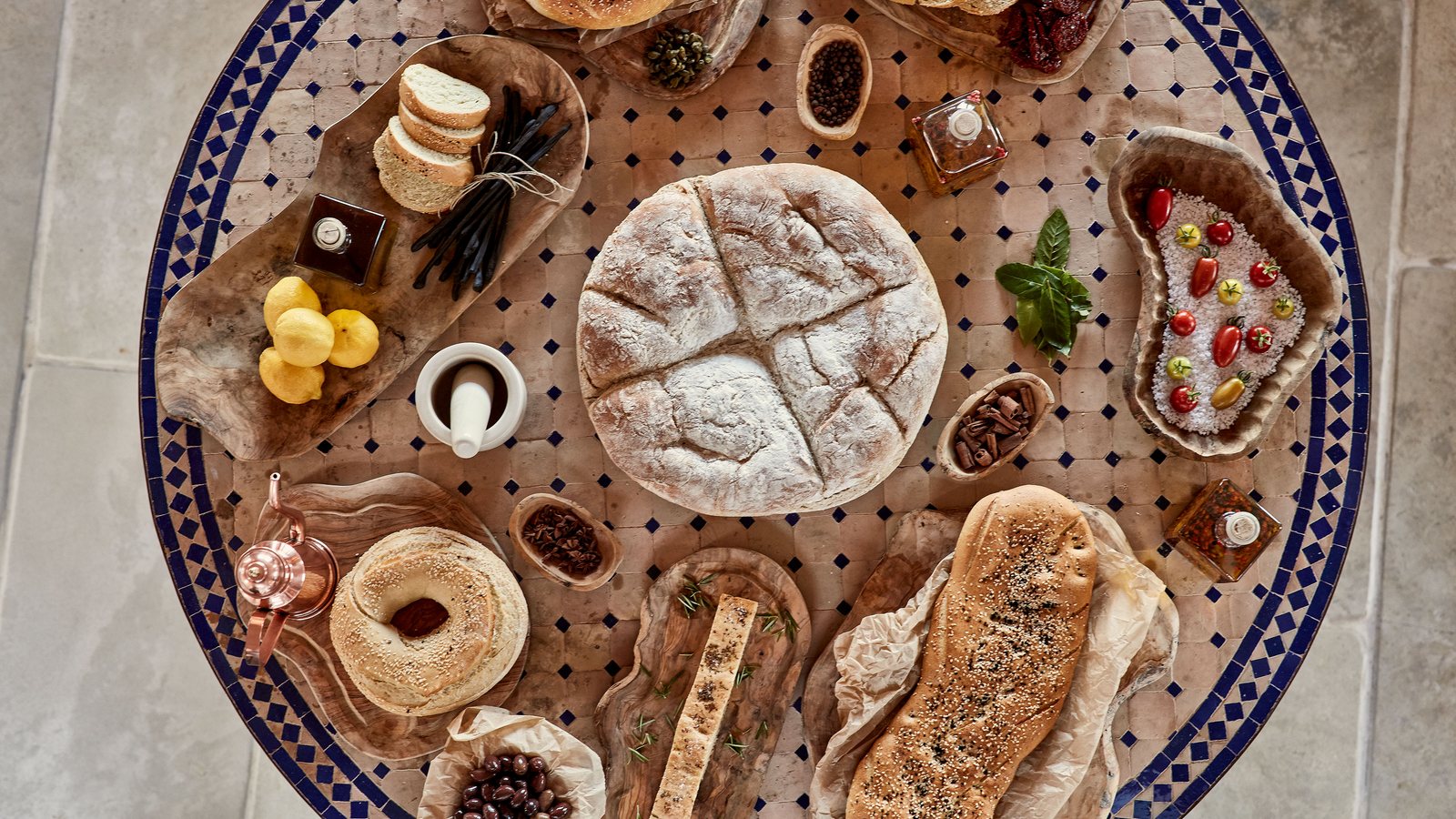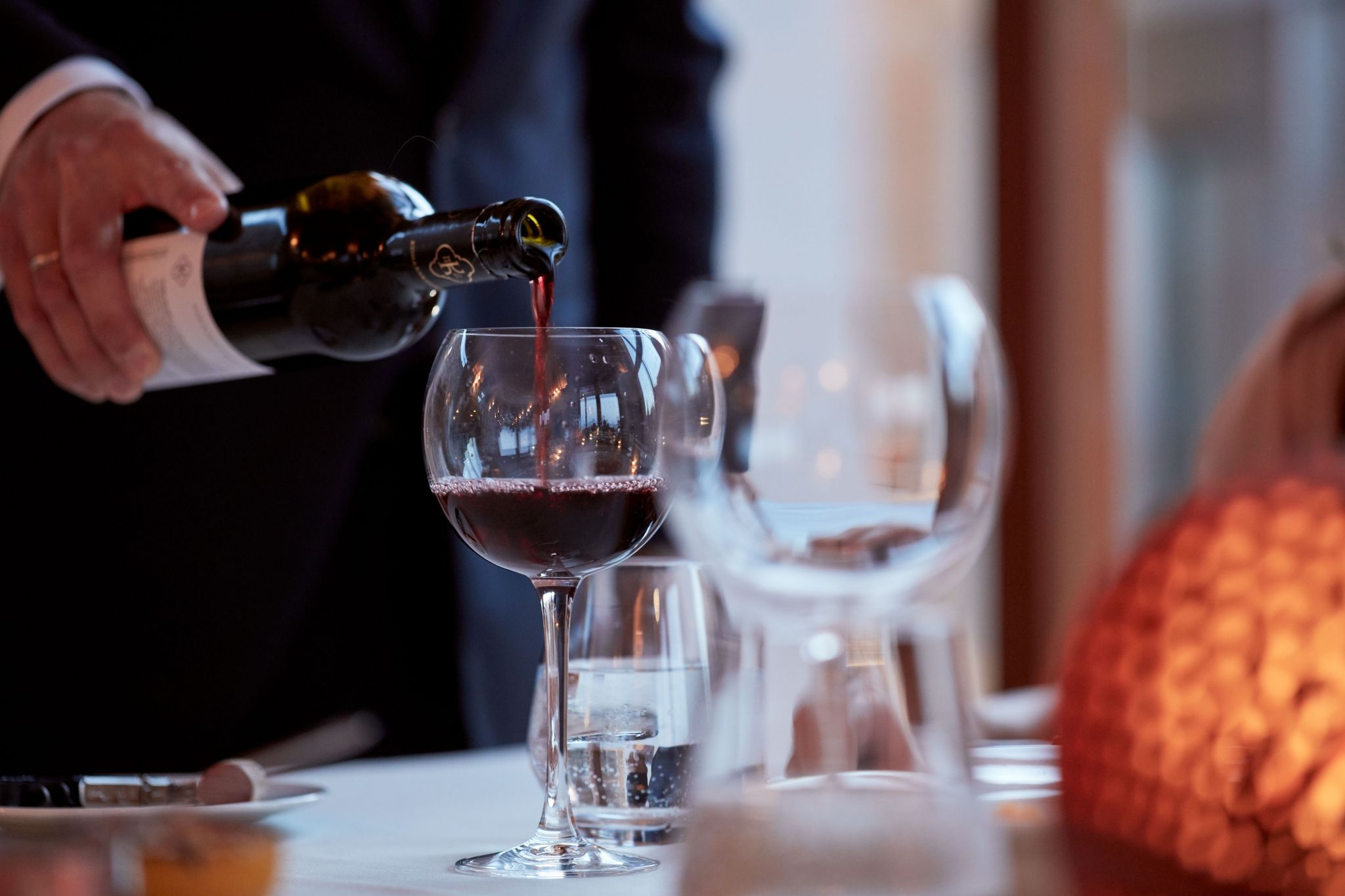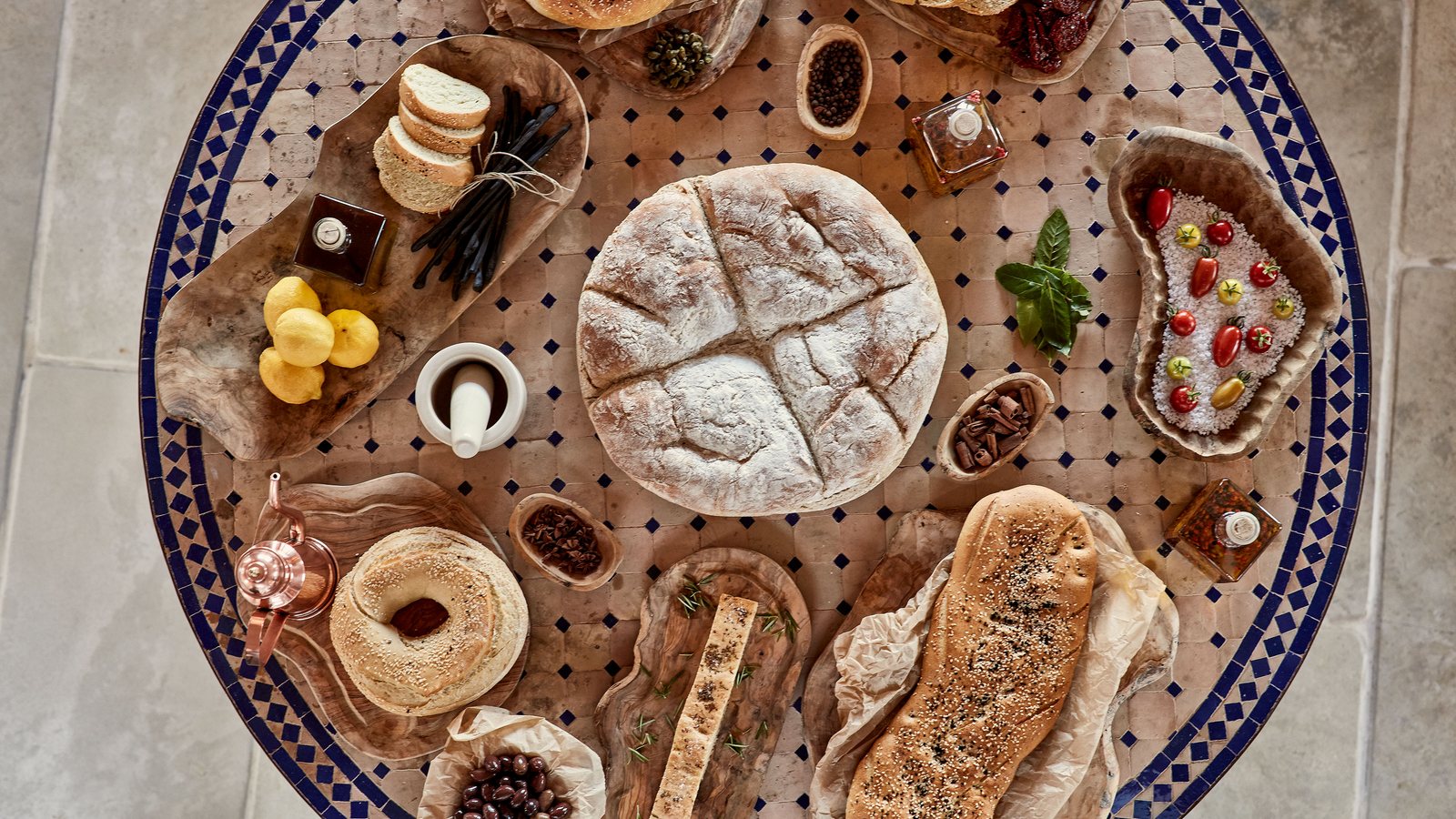 We invite our guests to get acquainted with some of the best wine labels of the island with our Cretan Wine Tasting Experience. Enjoy the most distinguished wines along with an array of delightful bites.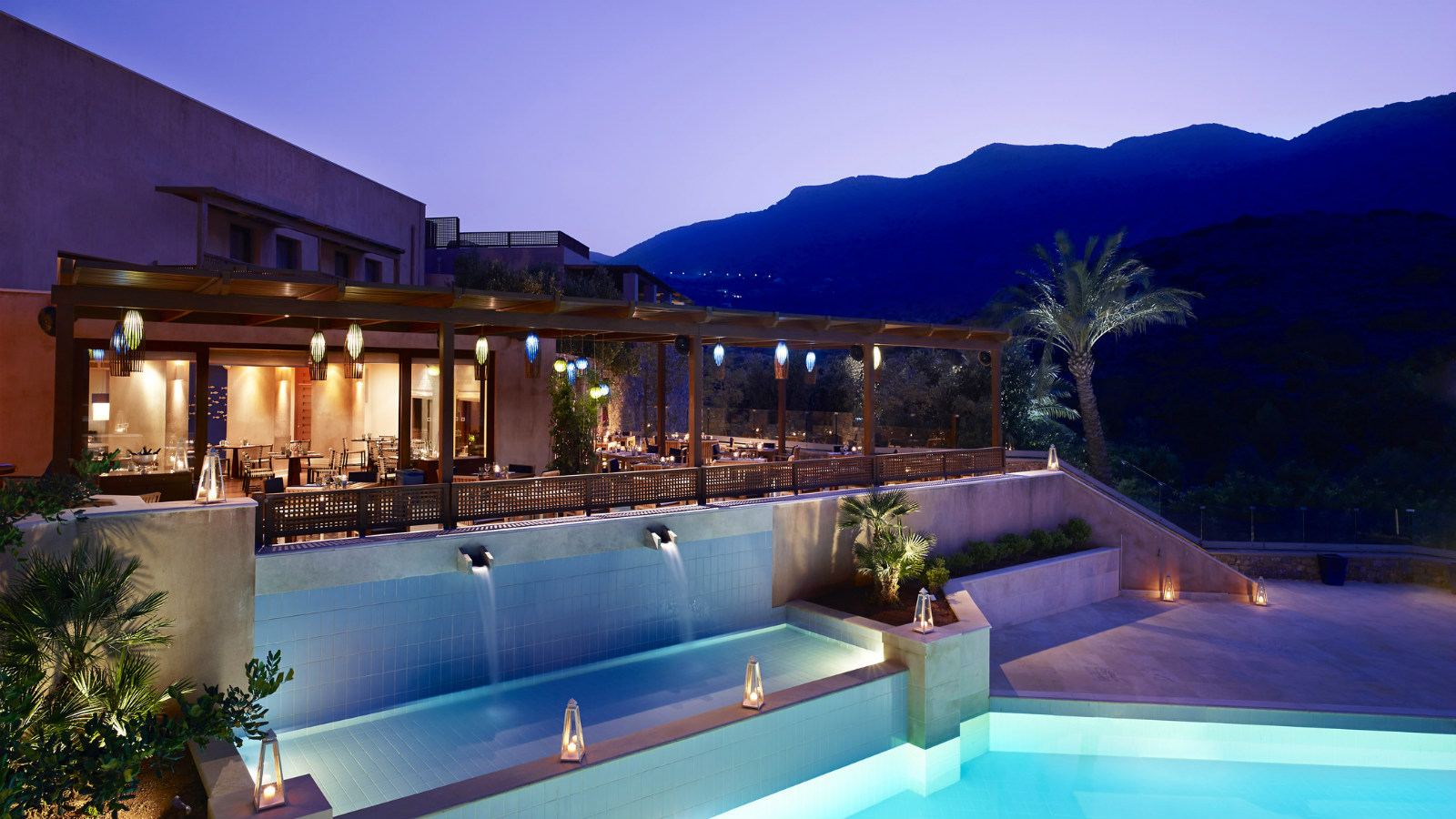 Asia Blue
A brand new exciting dining concept awaits you in 2018! Stay tuned!
Cuisine: Asian
Atmosphere: Elegant
OLEA

The resort's principal restaurant is named Olea after the olive trees found in enormous Cretan pots that adorn the impressive veranda. Every table features a stunning view to the sea and the isle of Spinalonga making breakfasts there a treasured moment serving a rich American buffet breakfast with French Champagne daily.
Cuisine: Greek, Cretan & International
Atmosphere: Casual
American Breakfast Buffet: 7:15 - 10:30 am
Guests staying in our Island Luxury Suites or any Private Villa, have access to the Private Breakfast section.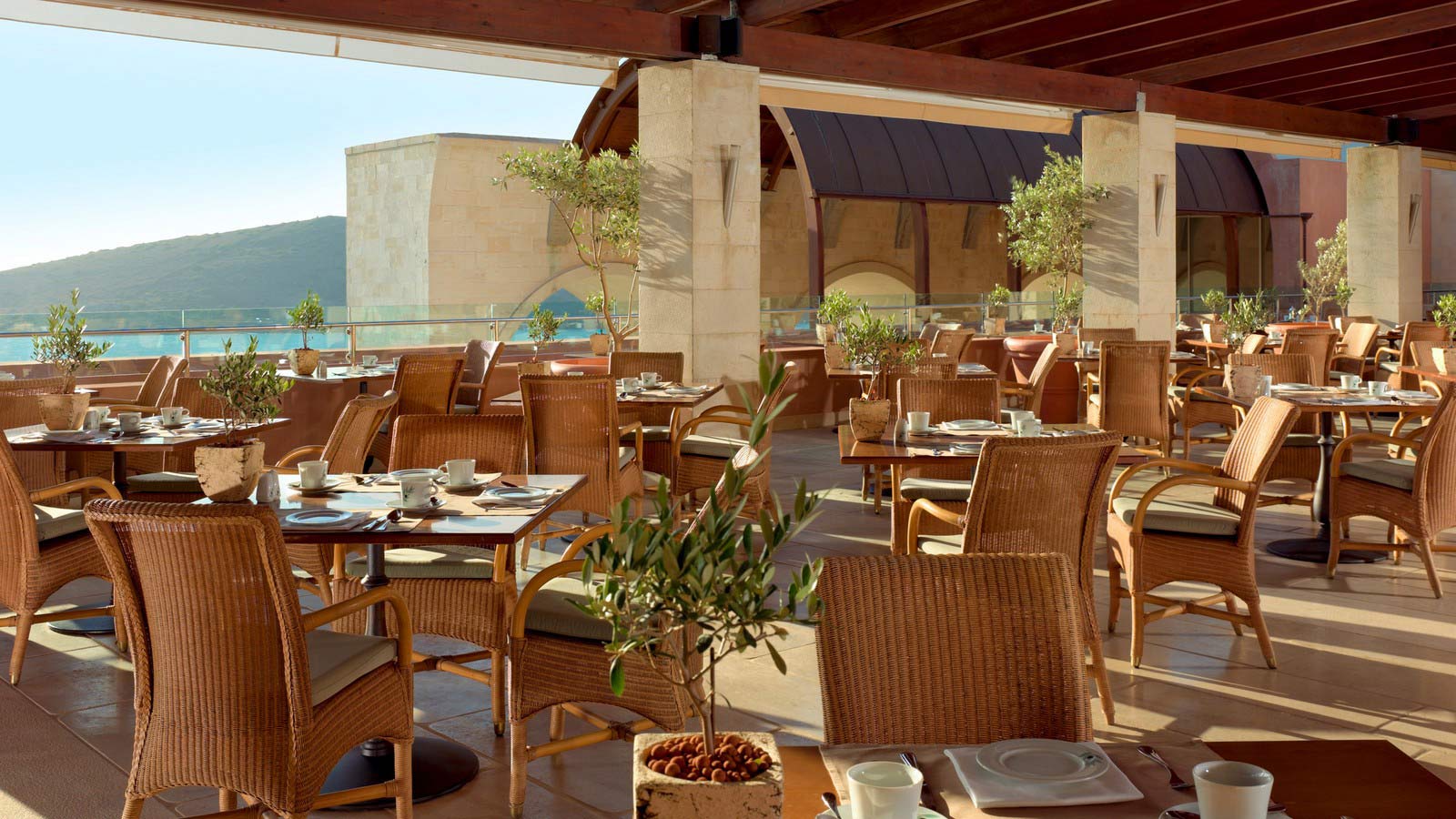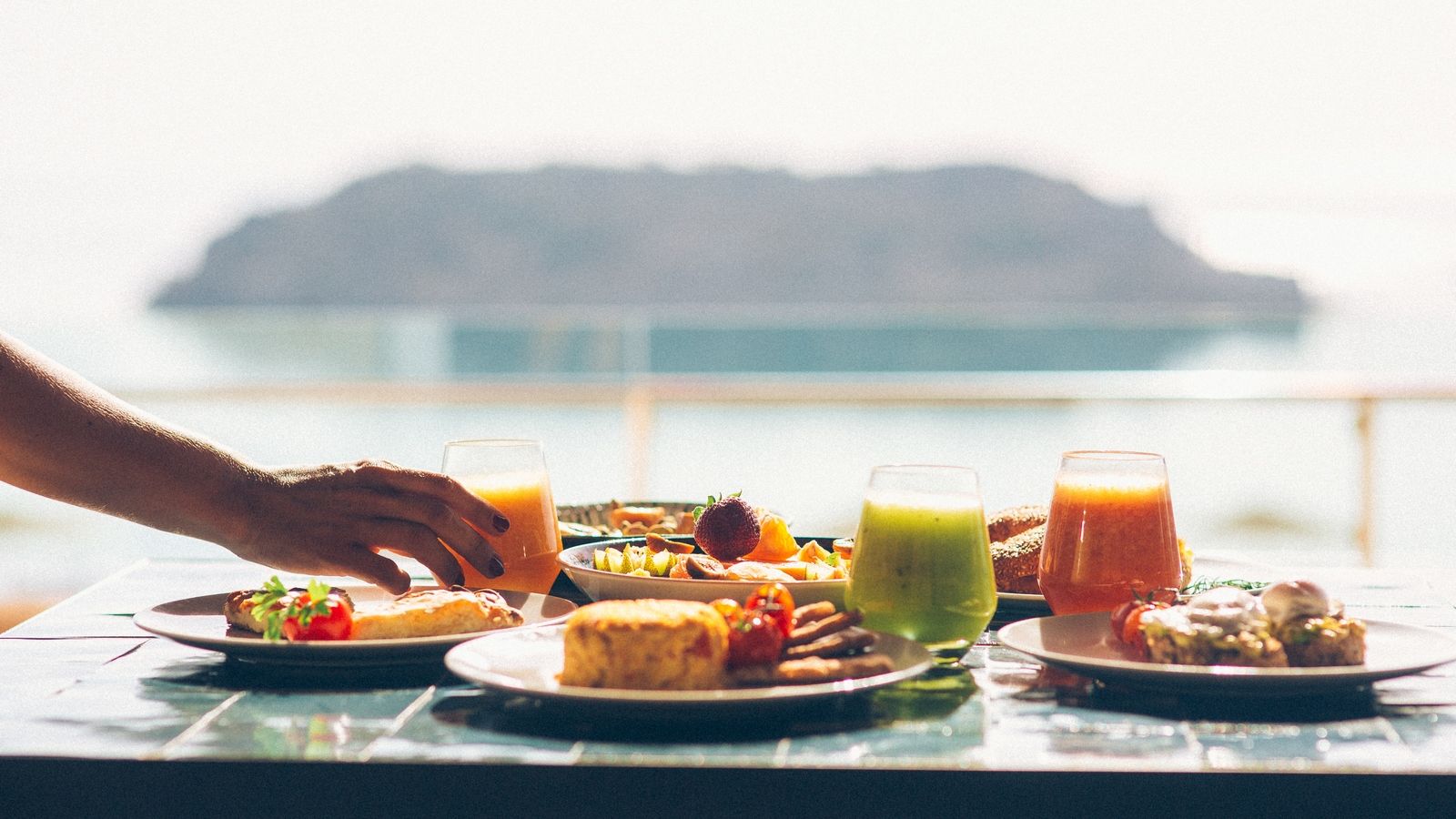 PRIVATE BREAKFAST SECTION

The private breakfast section at Olea Restaurant is exclusively reserved for guests of the Island Luxury Suites and the Villas. On a prime spot overlooking the bay and Spinalonga island, guests will enjoy, aside from the expansive buffet offered to all, an additional inspired breakfast menu. A selection of signature dishes, such as poached eggs on whole wheat bread with avocado spread and local "apaki" smoked ham or delicious healthy options celebrating artisanal Greek Yoghurt with Greek pistachio and Cretan honey, will be available each day.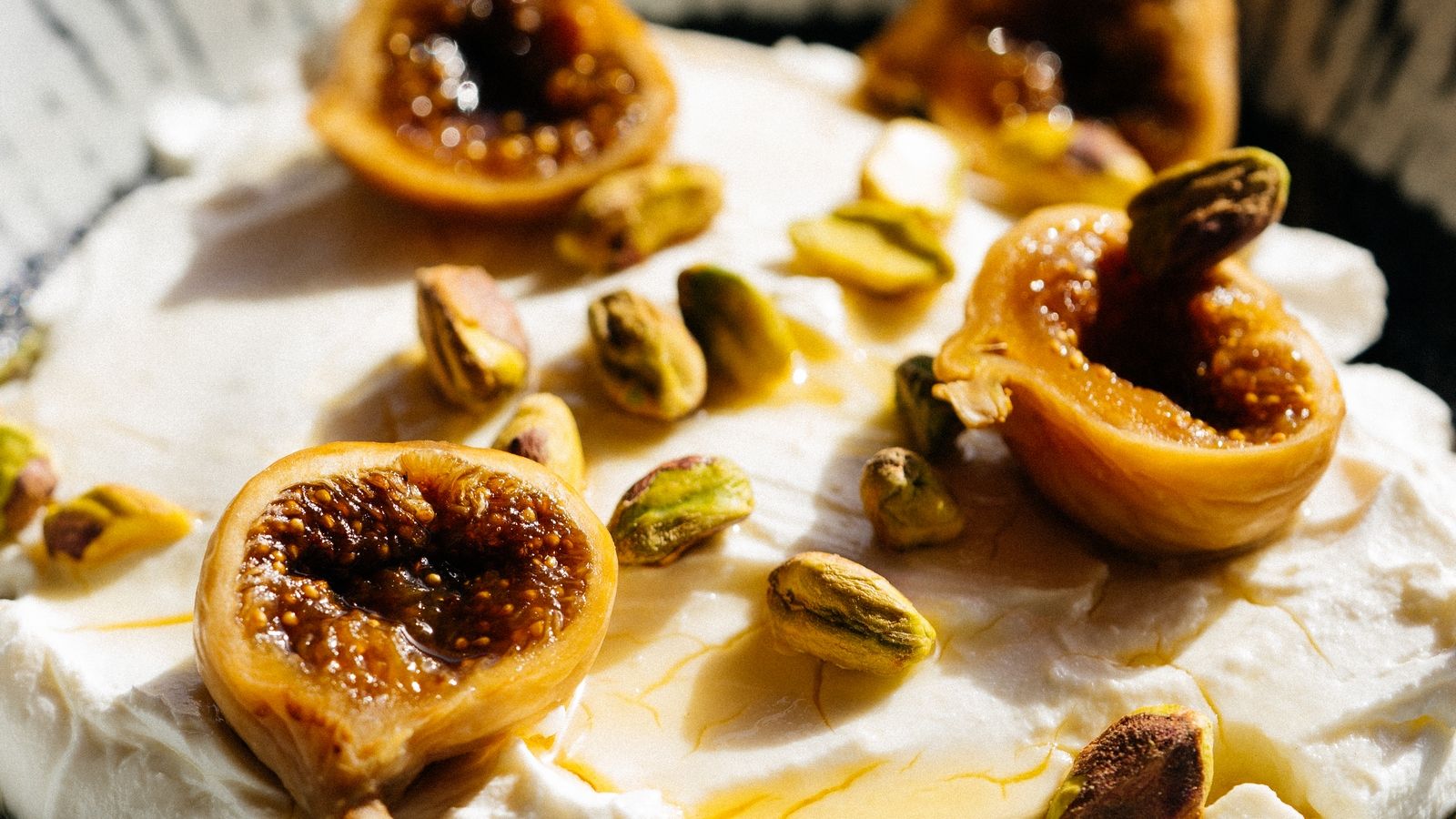 Cretan table features produce and recipes of the island's different regions. Traditional kalitsounia, sweet pastries and pies lay on the table next to tahini, a sesame seed paste rich in vitamin E and with unique antioxidants, enhanced with different flavors, such as honey and orange; while an exceptional choice of Greek yogurt, the famous Cretan honey, Cretan cheeses and the freshest fruits are on display.
Themed buffet dinner available daily from 19:00 pm - 21:30 pm.
isola

Italian simplicity with a Cretan twist, Isola offers a seasonal feast of vibrant summery salads, fresh seafood and contemporary dishes using locally sourced ingredients. Isola is ideal for enjoying long leisurely lunches with postcard views amidst refreshing sea breezes.

Location: Overlooking sea and Spinalonga
Cuisine: Mediterranean and Italian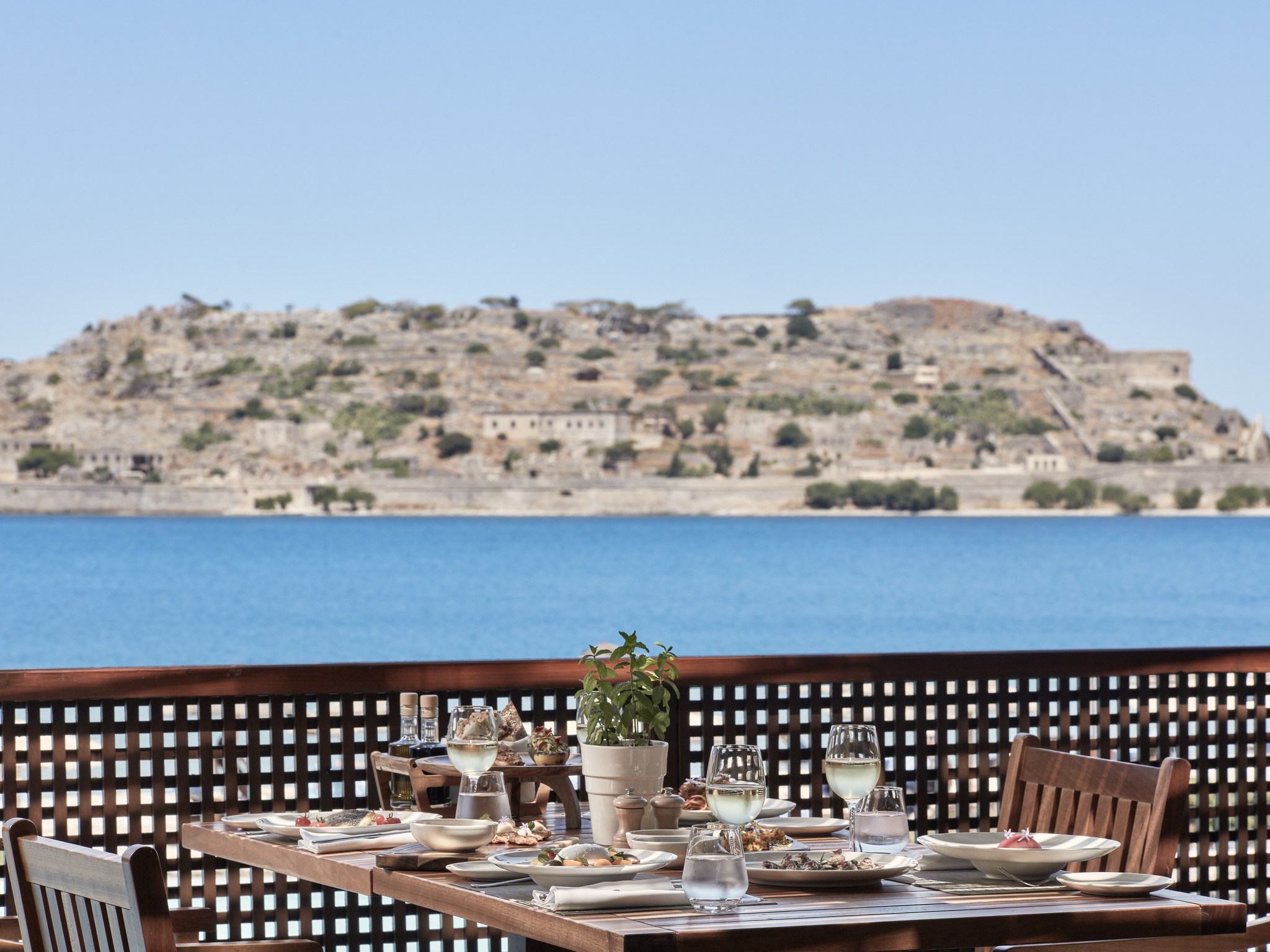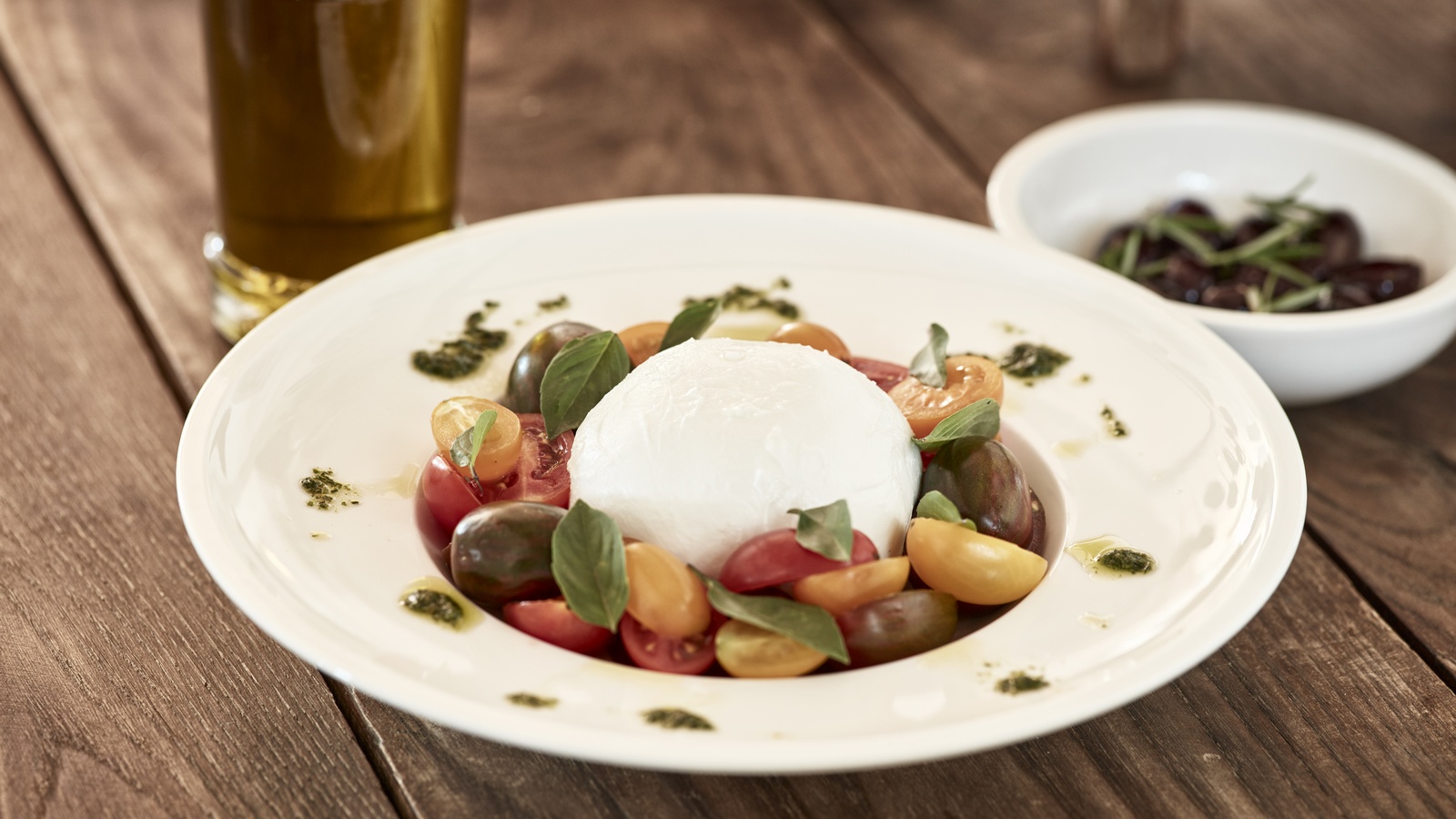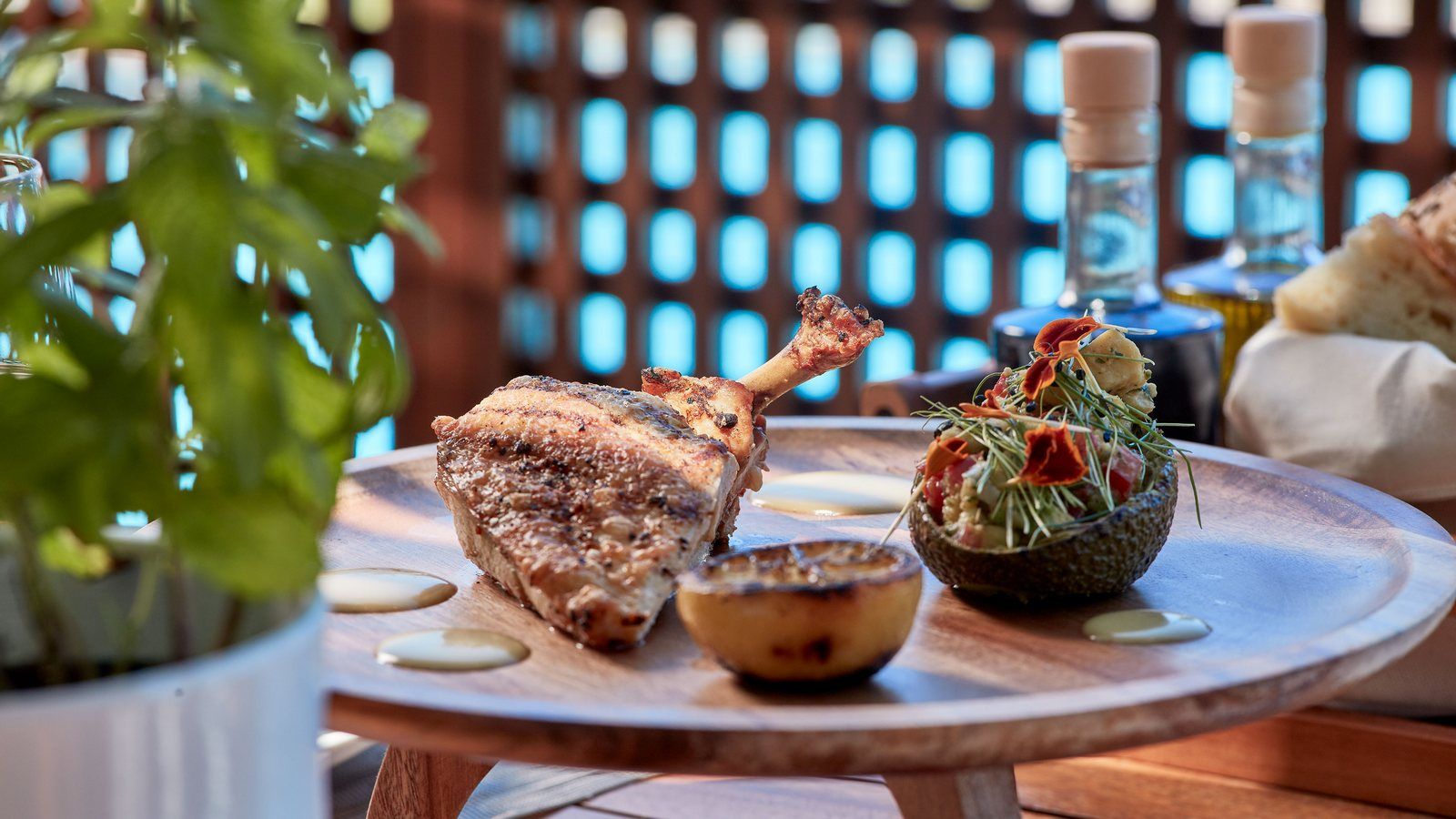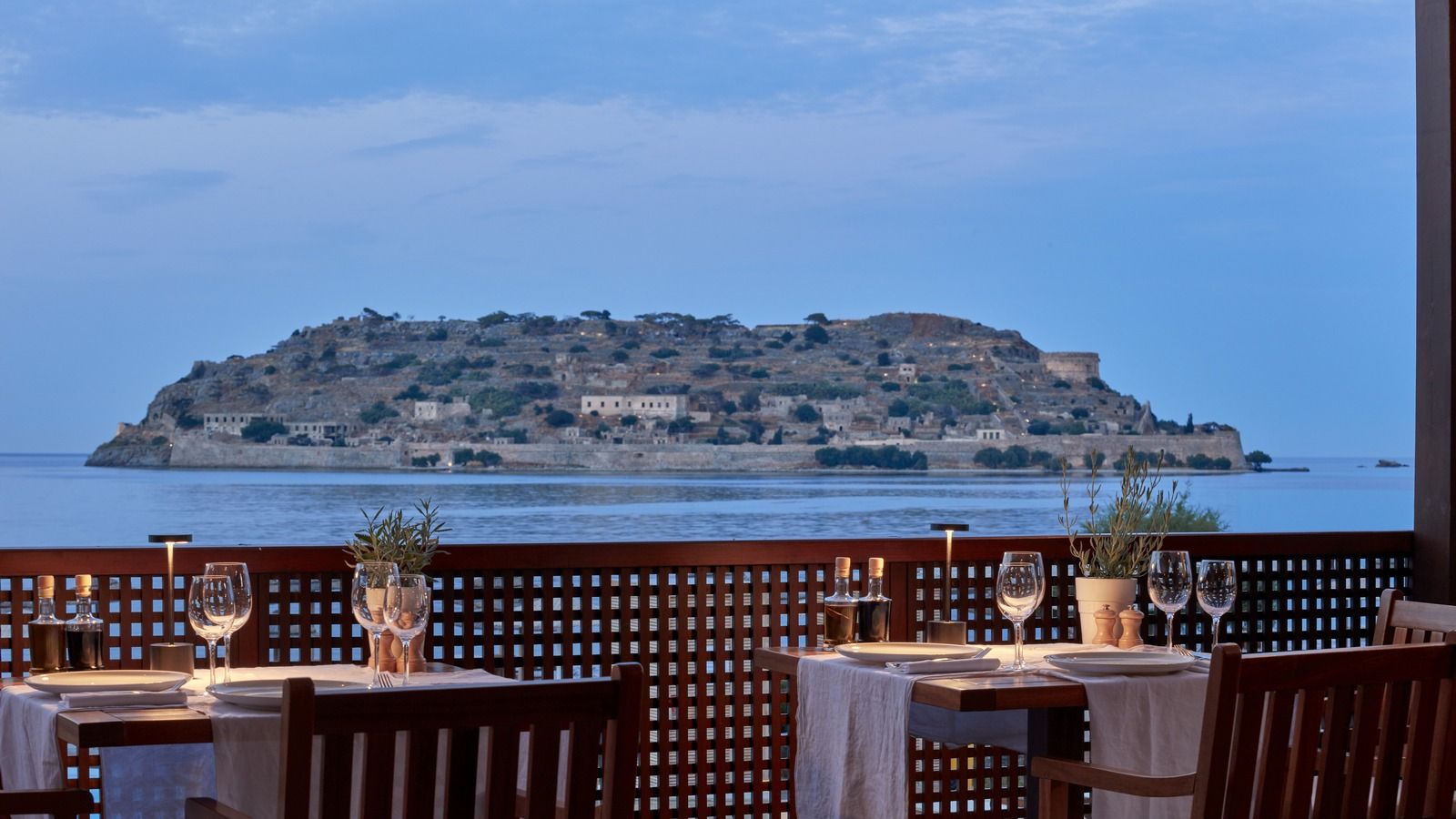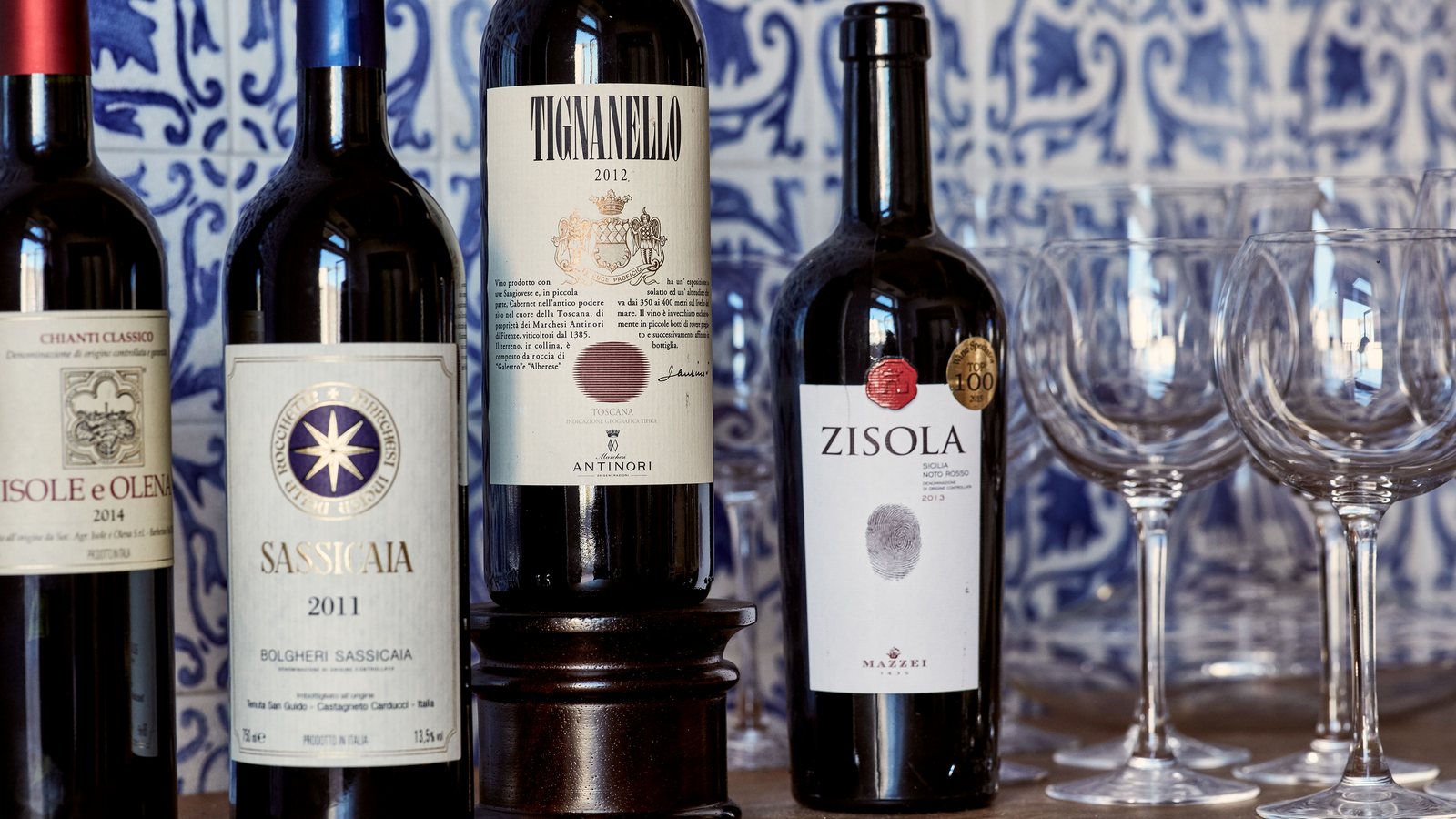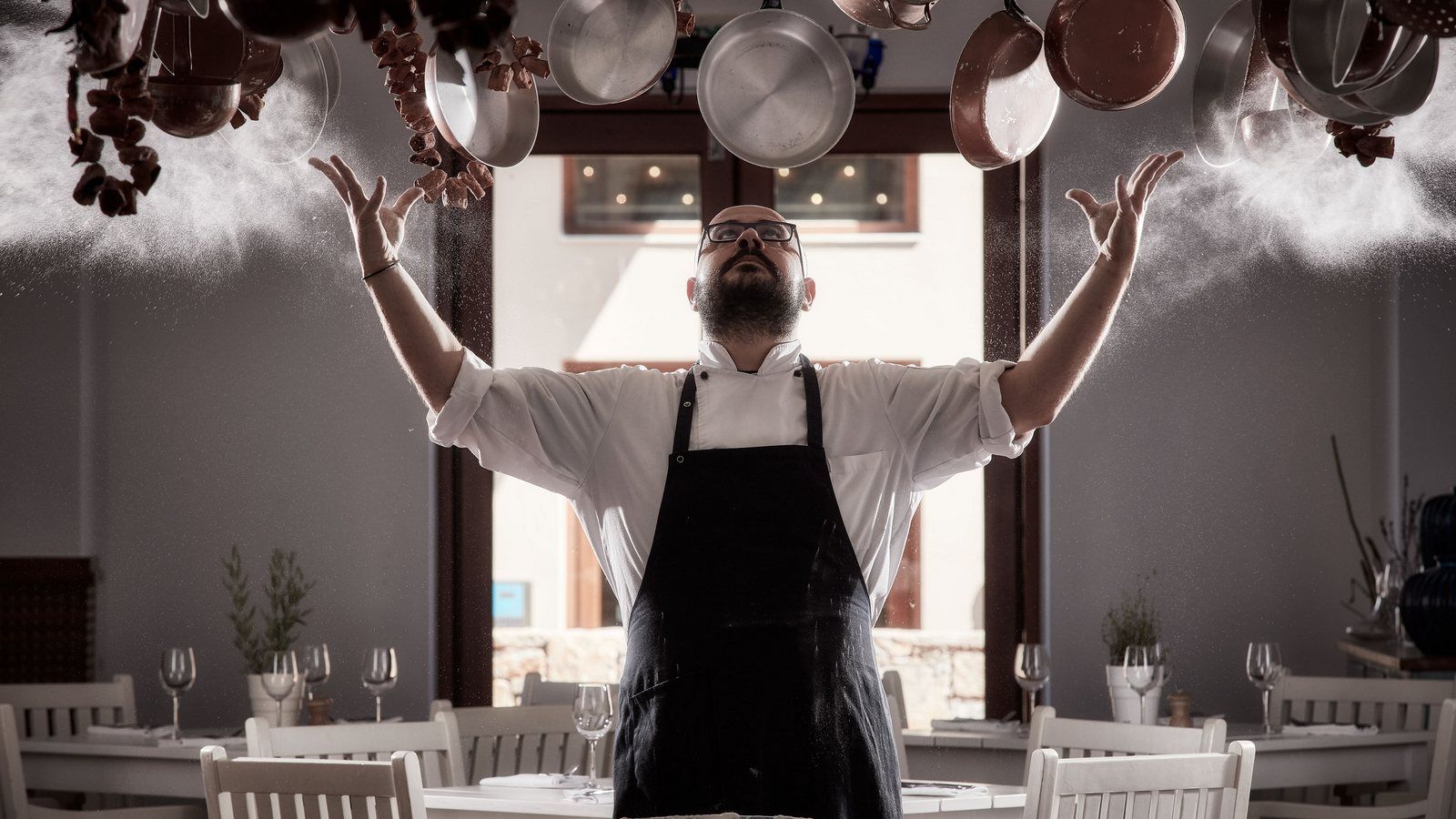 bars & lounges
Arsenali Lounge
Enjoy breathtaking views
Walking into the Arsenali Lounge Bar, one can admire the 11-meter-high authentic replica of the Heraklion Harbor's Venetian Arsenal or shipyard. It is an enchanting setting that makes a stunning frame for views of Spinalonga, and a natural spot for cocktails or iced coffee.
Unwind with exquisite cocktails at the prime location of the resort. Furnished with sofas and Moroccan lounges and facing the alluring Aegean Sea, this is a perfect spot for serene relaxation anytime of the day. Don't miss the delicious Tears of Chios created by Greg Seider exclusively for the Luxury Collection.
On selected evenings, nightly entertainment of live jazz, piano and saxophone accompany your evening under the Greek stars.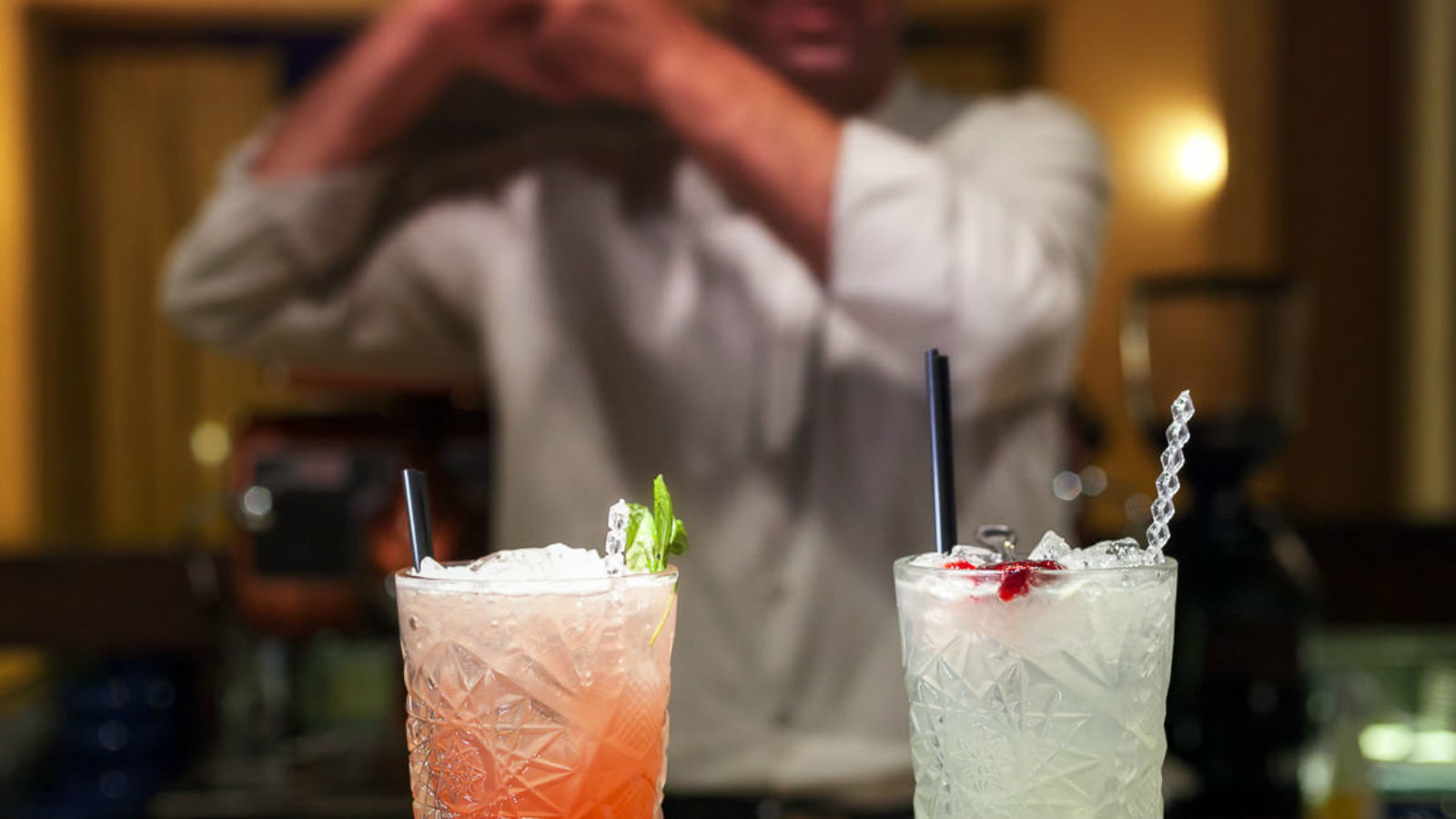 Cuisine: Light Snacks
Daily: 09:30 - 01:30, Snacks Served: 11:00 - 21:00
Expert tips: Tea in a pot, scones with cream and jam, finger sandwiches and dainty cakes. Nothing could be more enticing than the afternoon tea at Arsenali Lounge.
Isola Beach Club

Set amongst olive trees and overlooking the shore, the Isola Beach Bar offers a relaxed bohemian ambiance paired with light and refreshing beachside dishes created from locally-sourced produce as well as vegetables and herbs grown in the resort's garden
Cuisine: Light Snacks
Daily: 09:30 - 18:00
Snacks Served: 11:00 - 17:00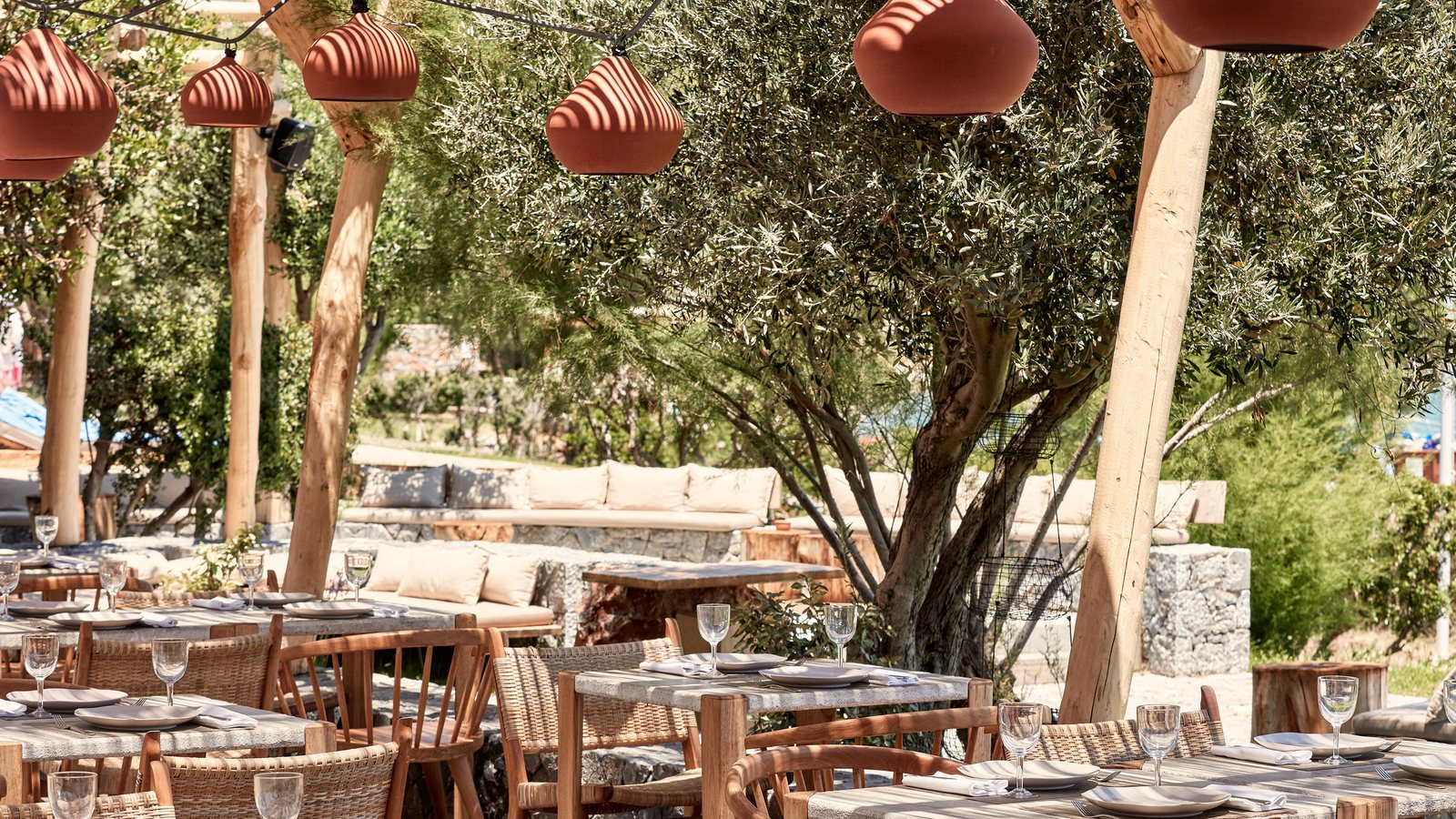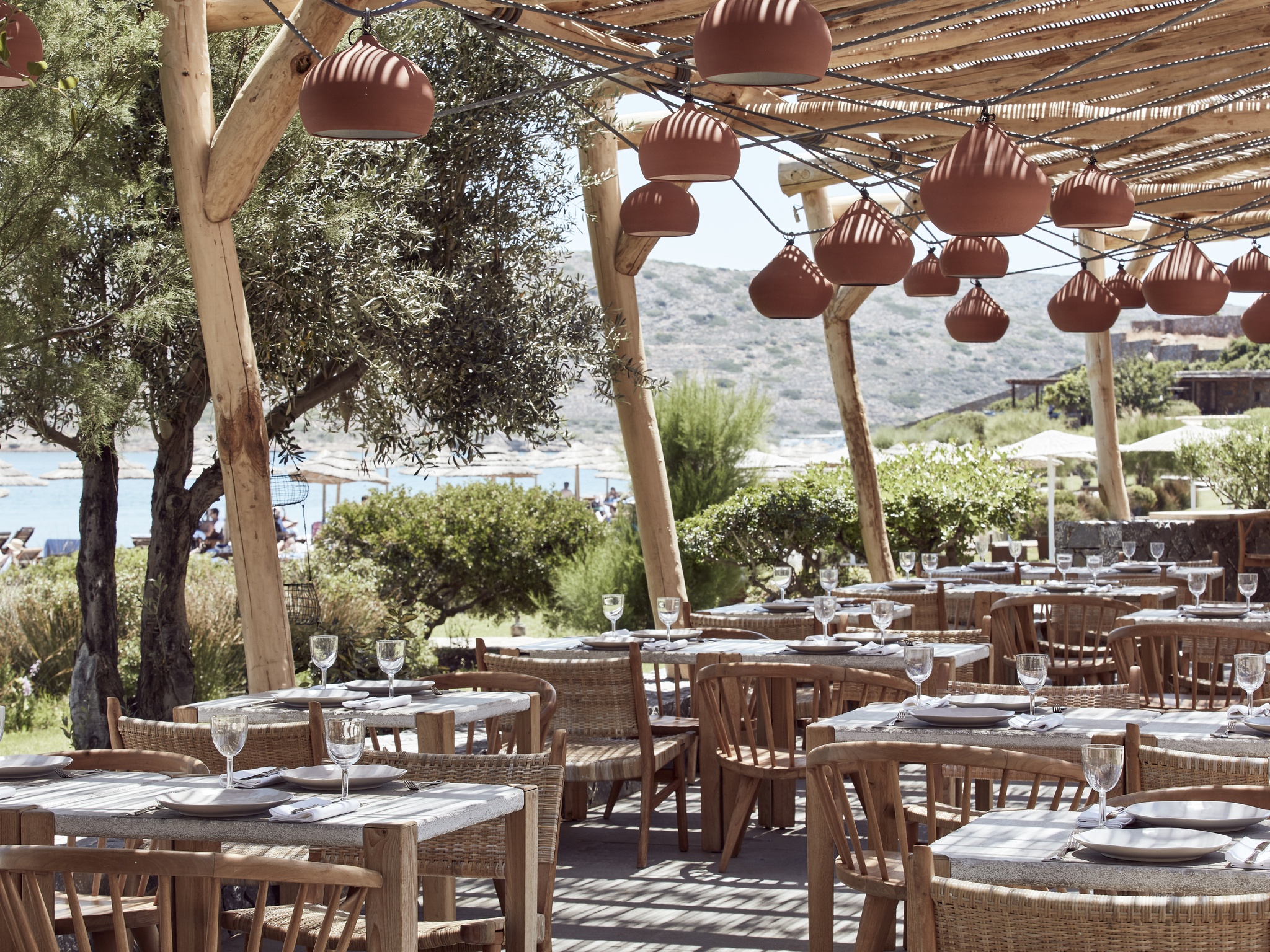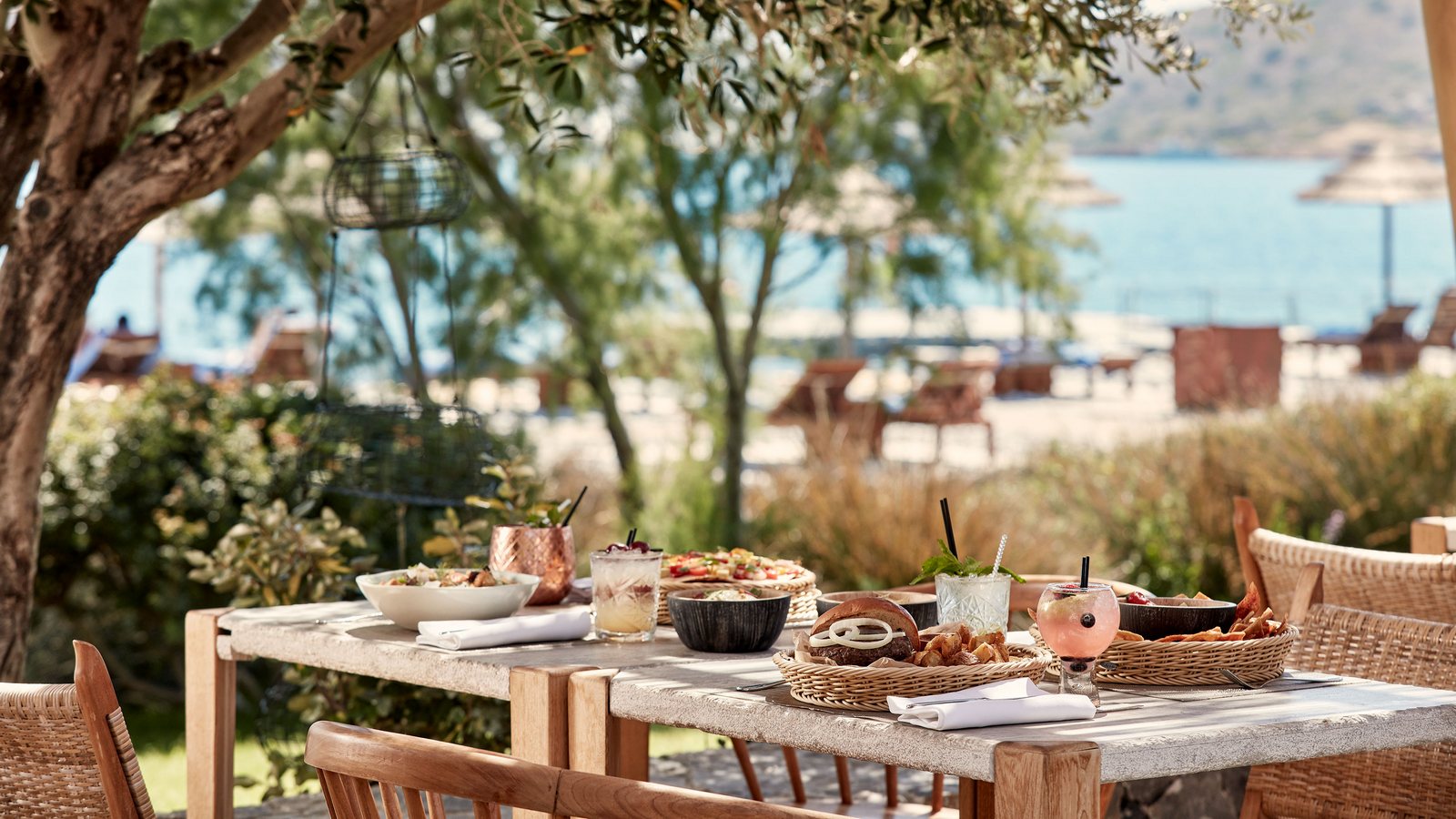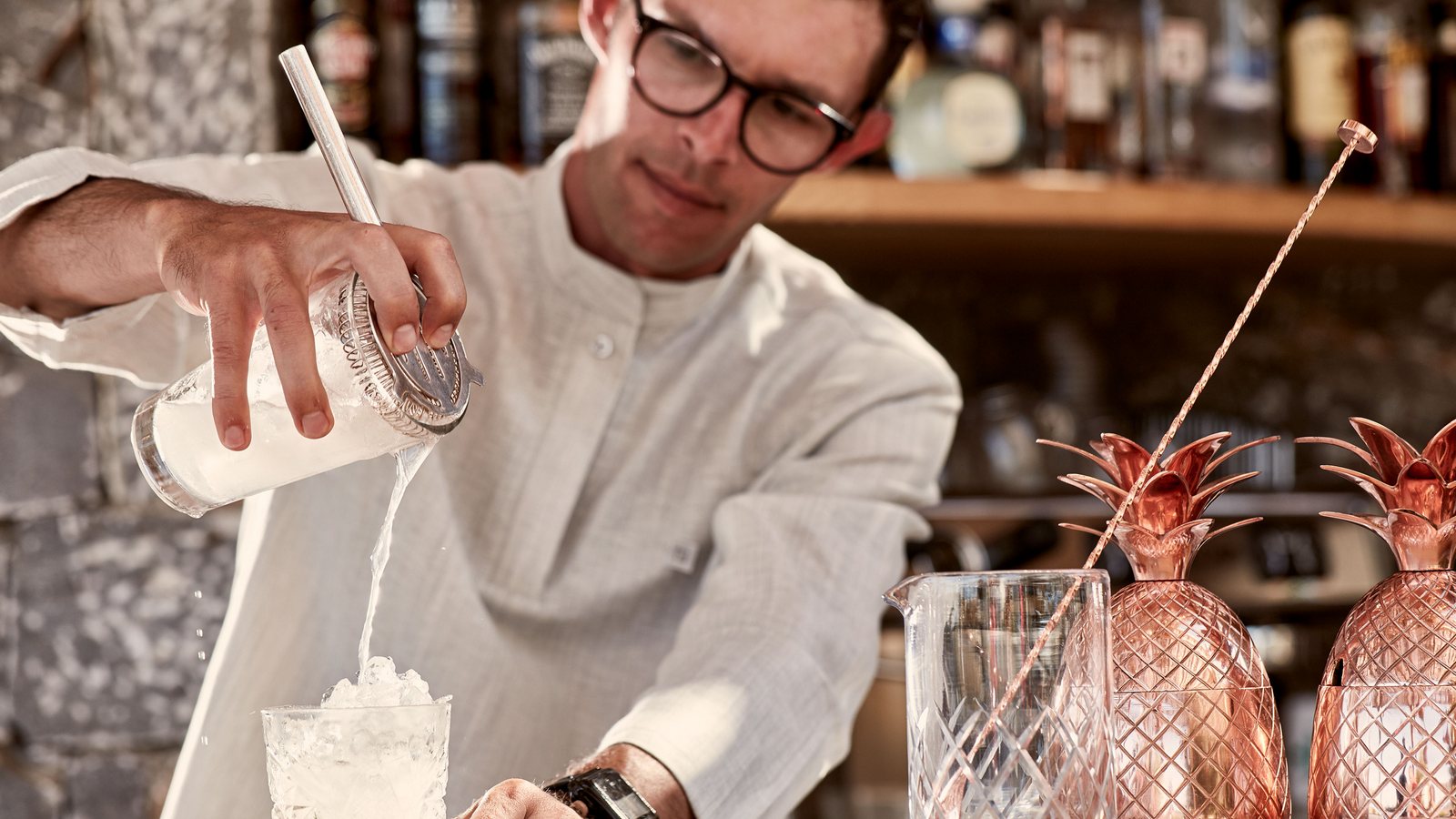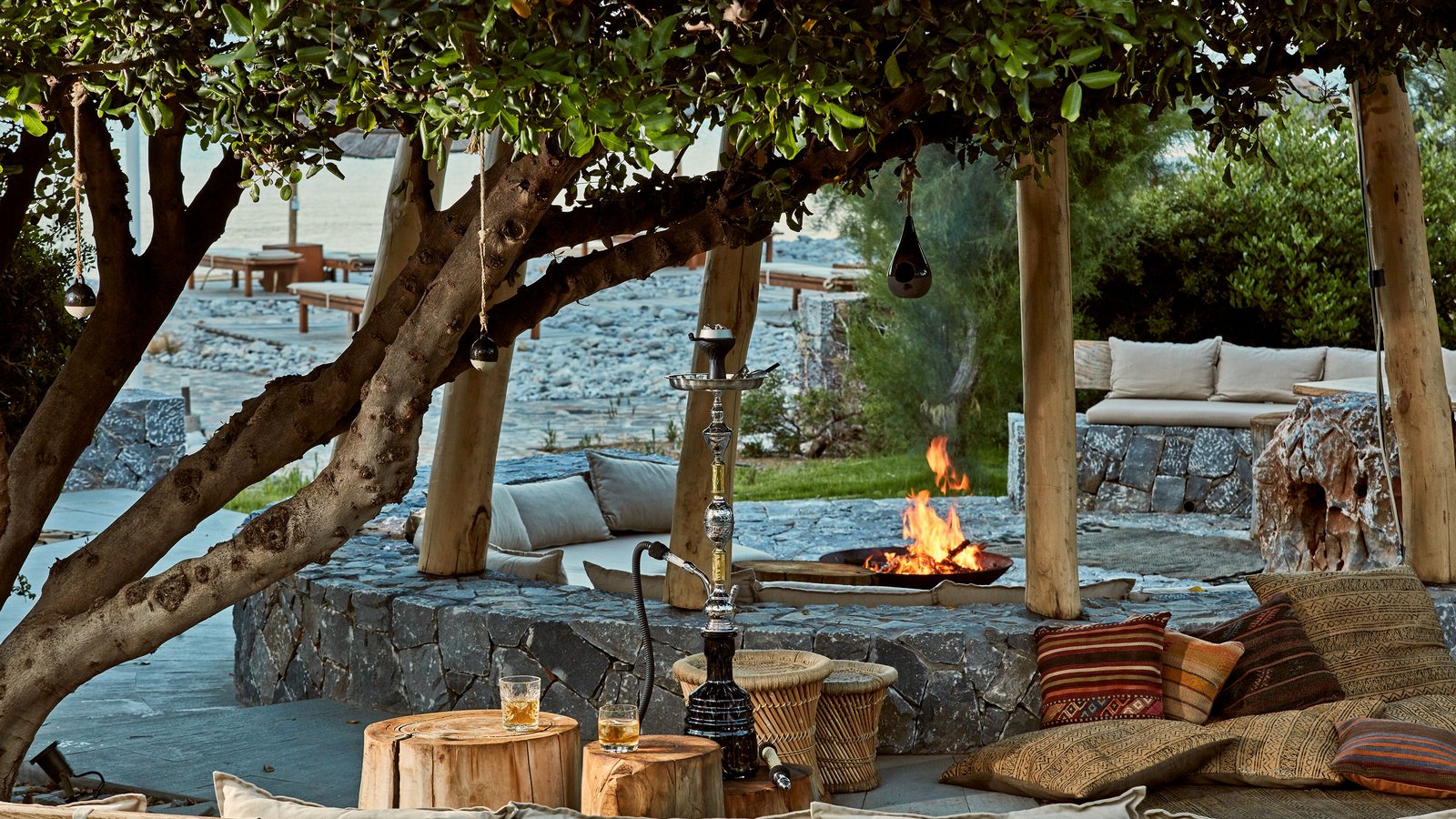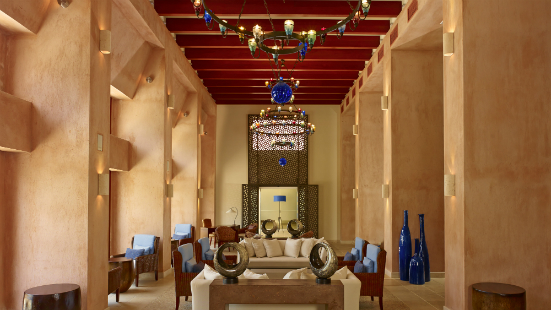 Votsalo Bar

Overlooking one of the pools with beautiful views of the Resort, Votsalo Bar is a relaxing and contemporary lounge. Complimentary Wi-Fi Internet access is provided.
Daily: 19:00 – 23:30
Closed every Thursday and Sunday
Our guest gallery on Instagram #bluepalaceresort