Events Calendar | Summer at Blue Palace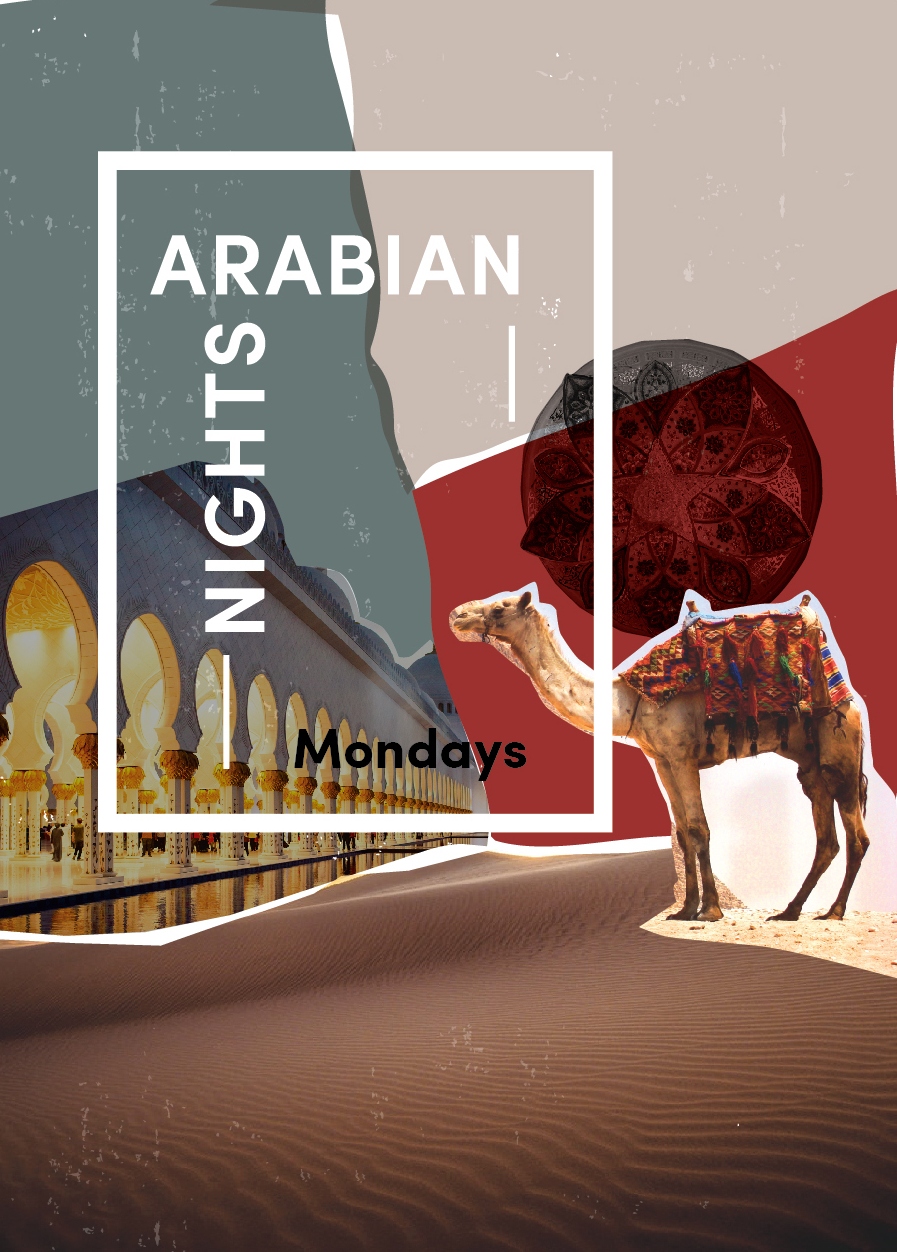 Arabian Nights
Isola Beach Club | Every Monday | 9pm | June to September
Live your one thousand and one nights fairy-tale in one night!
Unwind and indulge in the heady spirit of the Arab Empire at the
magical melting pot that is our beach-front Shisha lounge.
On Mondays, elaborate shisha pots, gracefully adorn tables and
a curious collection of flavours, aromas & carefully curated oriental
sounds filling the air, for a full and fragrant Arabian experience.
Be enchanted by vibrant belly dancing through the night, while our
guest Dj will enrich the ambiance with eclectic oriental lounge music.
SISHA: FROM €50
EVENT STARTS AT: 21:00 • MUSIC UNTIL: 1:00
GUEST DJ: 21:30 – 12:30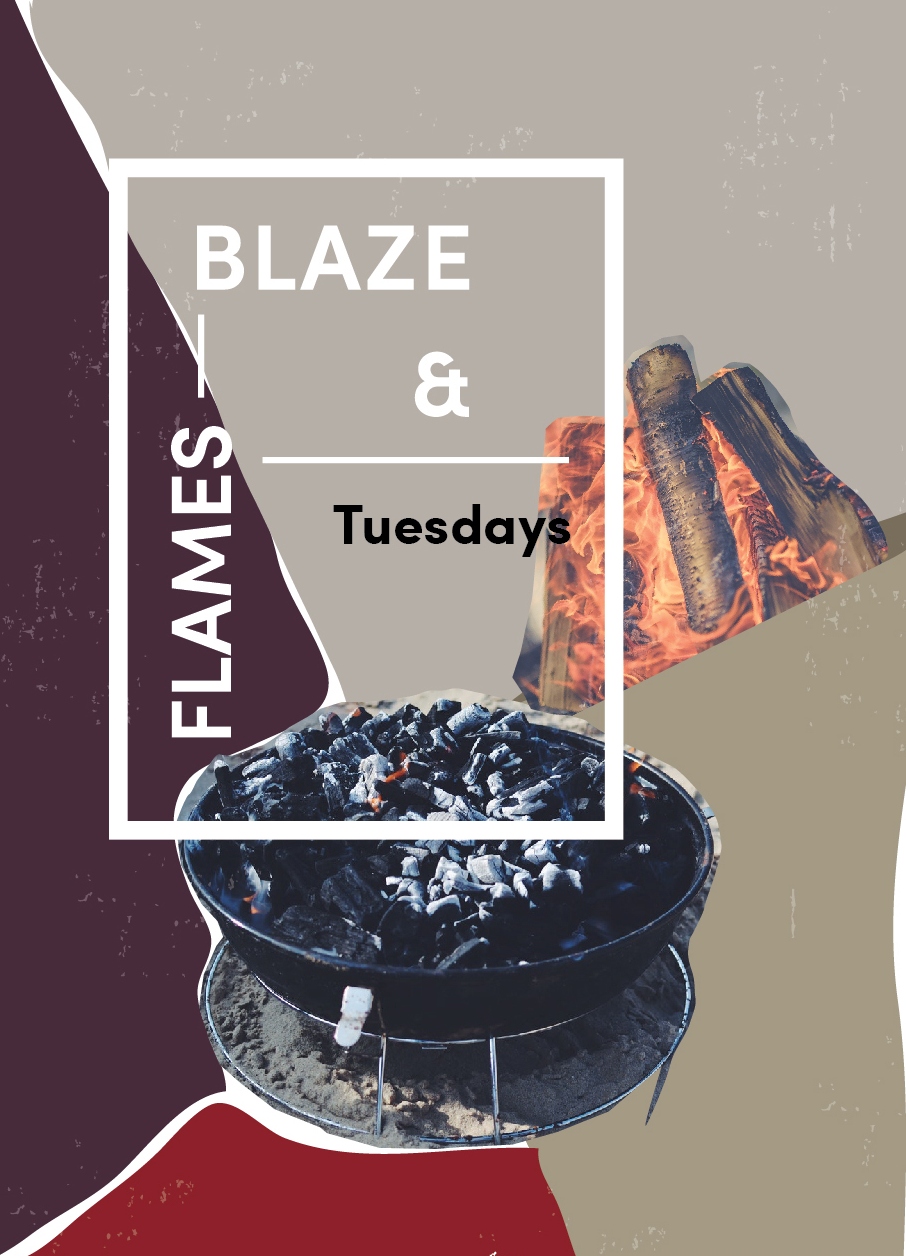 Blaze & Flame
Isola Beach Club | Every Tuesday | 7pm | June to September
Tuesday evenings are full of smoky perfection. The hottest cuisine meets the coolest of cocktails, unlimited draft beer & Dj sets with cool lounge sounds!
Join us and make your Tuesday evenings unique at our sumptuous beachside BBQ with beer and frozen margaritas. Relish in
the freshest of meats and sensationally grilled seafood, together with refreshing salads and sides whilst enjoying the slick lounge sounds of our guest Dj. You can get your delicious food directly from the fiery
grill and you can also pick from a great selection of spicy sauces for an injection of spice on your plate.
BBQ: 19:00 – 22:00
MUSIC UNTIL: 01:OO
GUEST DJ: 21:30 - 12:30

BUFFET MENU PRICE PER PERSON
FOOD ONLY: €60
INCLUDING UNLIMITED DRAFT BEER AND FROZEN MARGARITAS
DURING DINNER TIME: €70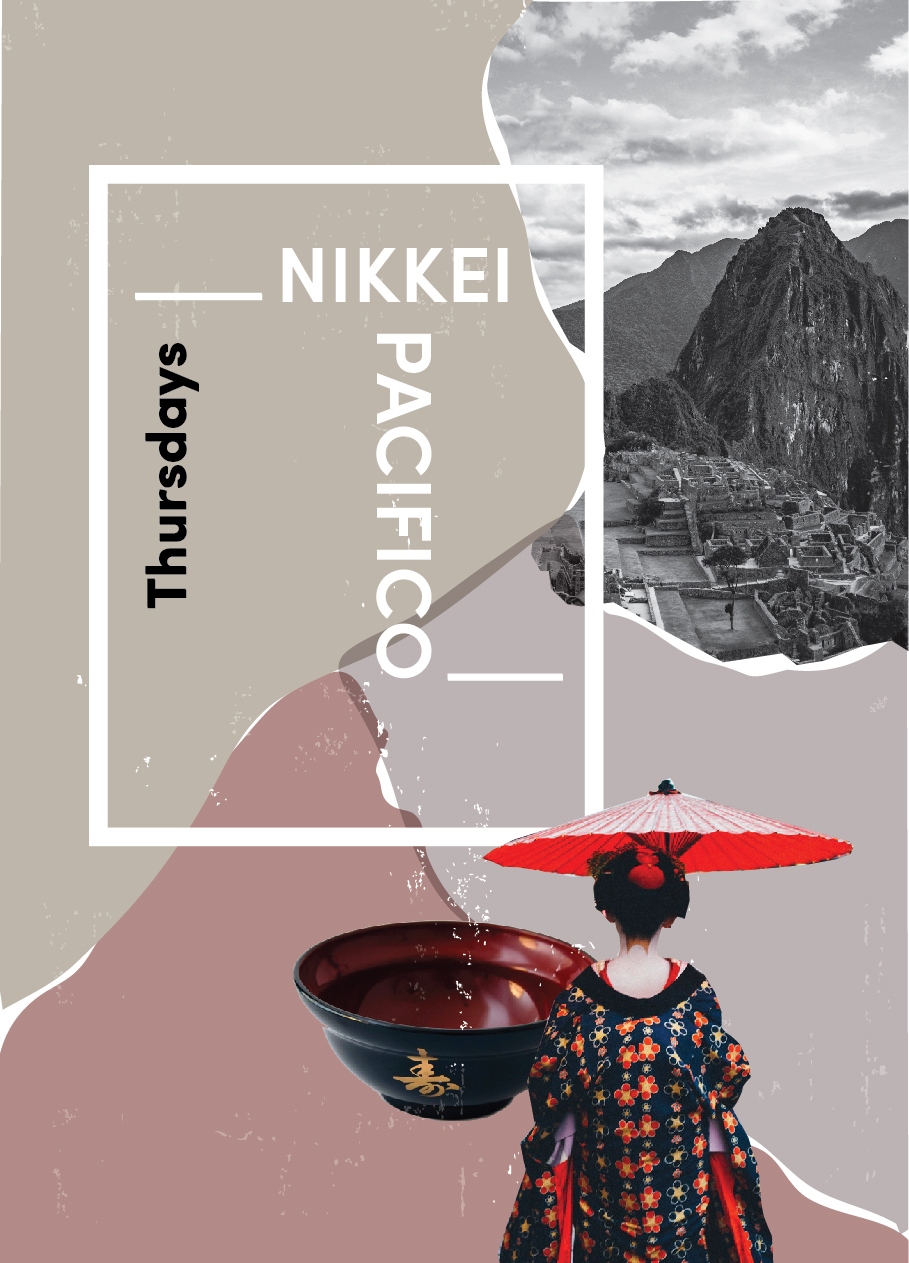 Nikkei Pacifico
Isola Beach Club | Every Thursday | 7pm | June to September
A sensational Japanese-Peruvian buffet with a Hawaiian touch!
"Nikkei" stands for Japanese-Peruvian cuisine and it is actually a chance to travel deeper through the authentic dive into the exotic Hawaiian tastes. Our inventive sushi chef will create freshly made dishes with raw fish and seafood such as Sashimi, Maki & Temaki Sushi. For a complete
experience for the senses, pair them with our trademark Japanese Cocktails, Sake variety, Japanese beers, Whiskey and Champagnes.
Our elegant Let Yourself Roll Menu will be ready for you from 19:00 - 22:00. Pick from our glorious selection of dishes with unlimited consumption for your unlimited satisfaction.
Our guest Dj will enrich the ambiance with lively and upbeat music that will awaken your senses.
Let Yourself Roll Menu: 19:00 – 22:00 | GUEST DJ: 21:30 - 01:00
LET YOURSELF ROLL BUFFET MENU
FOOD ONLY: €46
INCLUDING UNLIMITED SAKE & JAPANESE BEER
DURING DINNER TIME: €58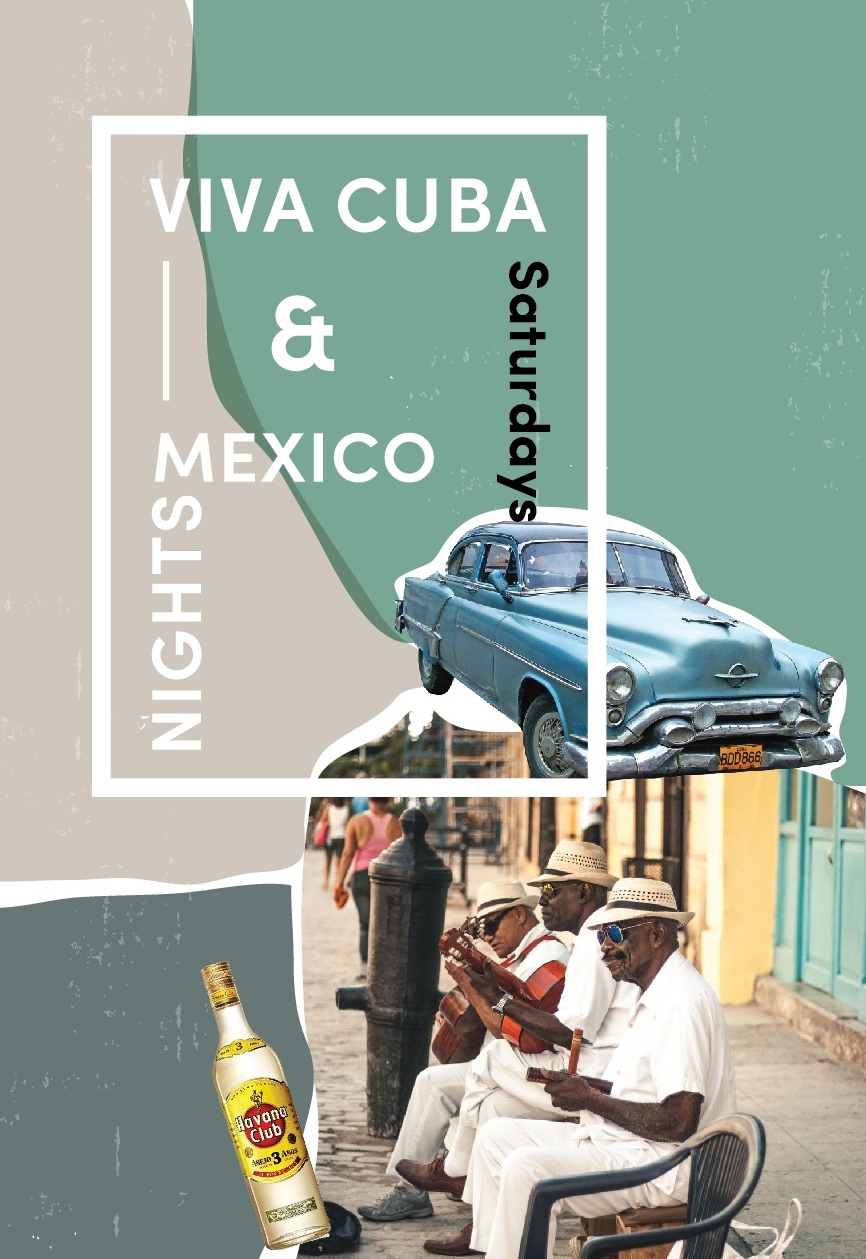 Viva Cuba! Viva Mexico!
Isola Beach Club | Every Saturday | 7pm | June to September
Cuban Fury & Mexican Snacks in a glorious day full of Havana Club Rum while enjoying the breeze of the sea, at the Isola Beach Club.

On our Saturday evenings, we bring together Cuba and Mexico! Enjoy our
Mexican, Peruvian and Cuban snacks with the accompanied Cuban and Latin America sounds! Get a taste of refreshing Havana Club rum cocktails and live the full Cuban experience with a Cuban cigar
during this inspired evening. Our buffet will be ready for you from 19:00 to 22:00 and after that, we hope you have your dancing shoes on for our live Cuban band who will spread the Latin, pop and Cuban spirit!
HAPPY SNACKS: 19:00 – 22:00
CUBAN BAND LIVE: 22:00 – 00:30

BUFFET PRICE PER PERSON
€42 FOOD ONLY
€64 INCL. UNLIMITED CAIPIRINHA, MOJITO AND CUBA LIBRE
COSNUMPTION, DURING DINNER TIME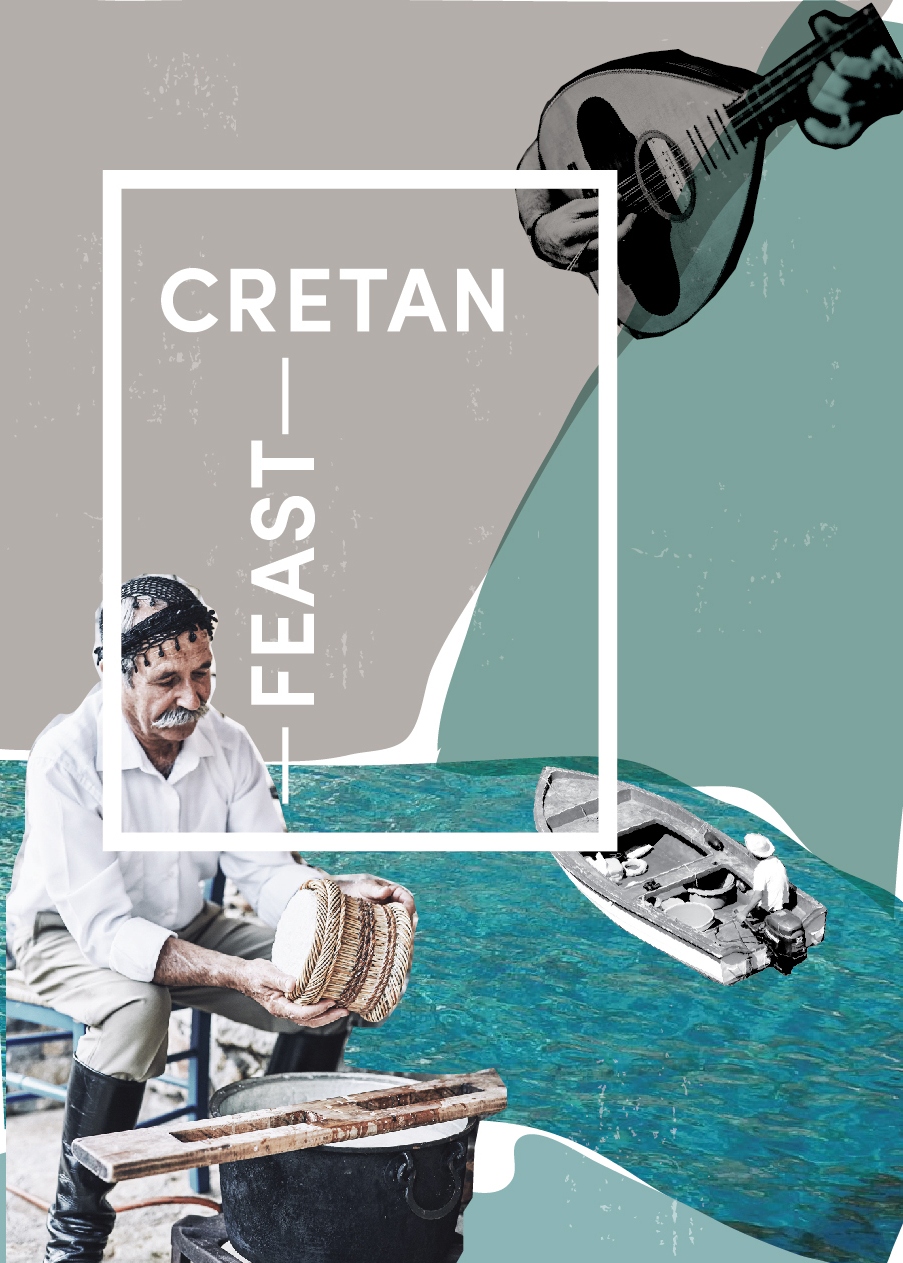 The Cretan Feast
Blue Door | Every Friday | From June until September
Celebrate life in Crete. Discover a unique ritual, the Cretan Feast: Large bonfires will be lit at our private Beach for the cooking of the famous "Antikristo" lamb - sprinkled in sea salt and slowly cooked for five hours above the fire - while authentic local delicacies are prepared on the spot.
PER PERSON EXCL. BEVERAGES: 68€
PER CHILD FROM 6-12 YRS: 34€
FREE FOR CHILDREN UP TO 6 YRS

24 HOURS ADVANCE BOOKING REQUIRED / CANCELLATION UP TO 24 HOURS PRIOR AT NO CHARGE
To reserve your Cretan Feast experience please contact our Ultimate Guest Service (Tel: +30 28410 65500).
DISCOVER EVENTS & HAPPENINGS ON THE ISLAND OF CRETE
AGIOS ON SUP 2018
Blue Palace is the starting point of the Eurotour Long Distance Event
This spring, Crete is the ultimate destination for SUP fans and watersports' lovers. This year's Eurotour Long Distance Event, started from Blue Palace's beach, to finish spectacularly to the famous Voulismeni Lake at Agios Nikolaos town.
Dates: 26, 27 & 28 May 2018
Contemporary Minoans exhibition
Cretan heritage meets fashion at the Heraklion Archaeological Museum
In light of this year's cultural heritage celebrations, the Heraklion Archaeological Museum proudly presents the thematic series "The Influence of the Minoan Civilisation on Contemporary Dress and Jewellery". Renowned Greek creators describe their personal experiences of being inspired by Minoan art, in an open cultural dialogue.
As the British Vogue states on its recent article about the event, "it's time to adorn yourself in the fineries of Minoan style. You'll feel all the more enriched for it".
Dates: Until 22 June 2018
CLIFF DIVING ON AGIOS NIKOLAOS
Off the cliffs of Voulismeni Lake
20 international cliff divers will show their somersaults and twists, off the cliffs of the spectacular Voulismeni Lake at the heart of Agios Nikolaos town.
Workshops, shows, competitions and water-filled fun moments await you!
Dates: 6-8 July 2018
Spinalonga Concert "Apocopos"
"Apocopos or Spinalonga" is an original music work by the acclaimed Greek composer Nikos Xydakis and the poet Dionysis Kapsalis, that will be presented for the first time at the island of Spinalonga, as part of the actions of joining the Unesco World Heritage List.
DATES: JULY 18, 2018 at 9pm
Co-organized by the Ministry of Culture, Ephorate of Lassithi of Antiquities, Agios Nikolaos Municipality, with the support of the Region of Crete.
Blue Palace Resort and Spa is an official sponsor of the concert.