Internet Access
Standard Wi-Fi Internet Access is offered complimentary in all Public Areas, Rooms, Suites & Villas
Premium WiFi Internet Access at a charge
INTERNET CORNER
An Internet Corner is located in each lobby of the two wings, at the main entrance of the Olea Restaurant above the Arsenali Lounge Bar (at a charge) and the Votsalo Bar (complimentary) respectively. Each corner is equipped with computers and printers.
Weather

Crete enjoys a mild and sunny climate with four distinct seasons, leading the way to ideal summer temperatures. Average temperatures in the summer reach the high 20s-low 30s Celsius (mid 80s to mid 90s Fahrenheit).
Currency
The monetary currency is the Euro (€). Tourists reaching Greece without local currency can obtain Euro through any bank, ATM machines, or exchange office at airports, railway stations or city centre in the main cities.
Electric Current
The standard in Greece is 220V AC (50Hz). Appliances from North America require a transformer and British ones an adaptor.
Language
The official language is Greek. Most of the local population speaks English.
Smoking Policy
All guest rooms, suites, villas and outlets (both indoor and outdoor) are non-smoking. Guests who smoke are permitted to do so in their private balconies/terraces and in designated outdoor smoking areas.
There is a 200€ recovery fee for guests who do not comply, in order to cover the extensive cost of restoring guest rooms to a smoke-free condition.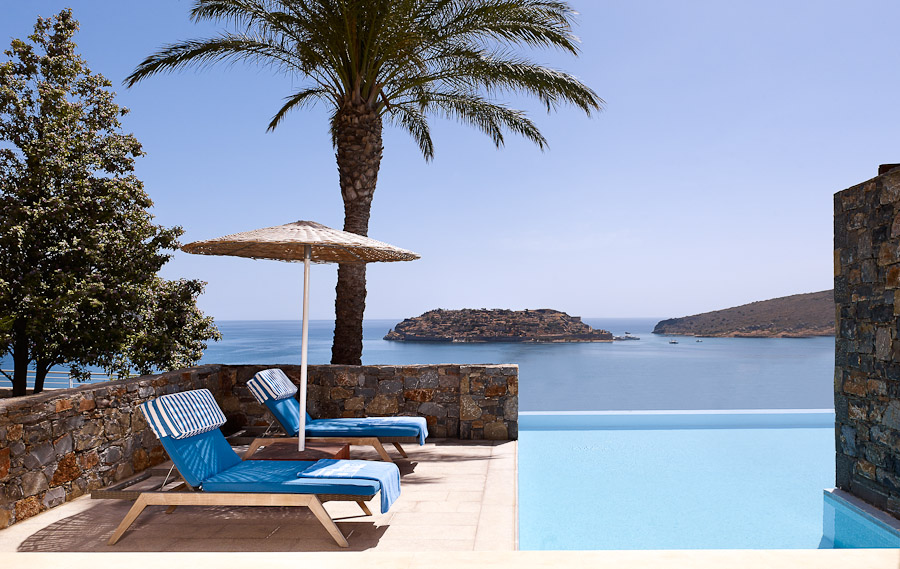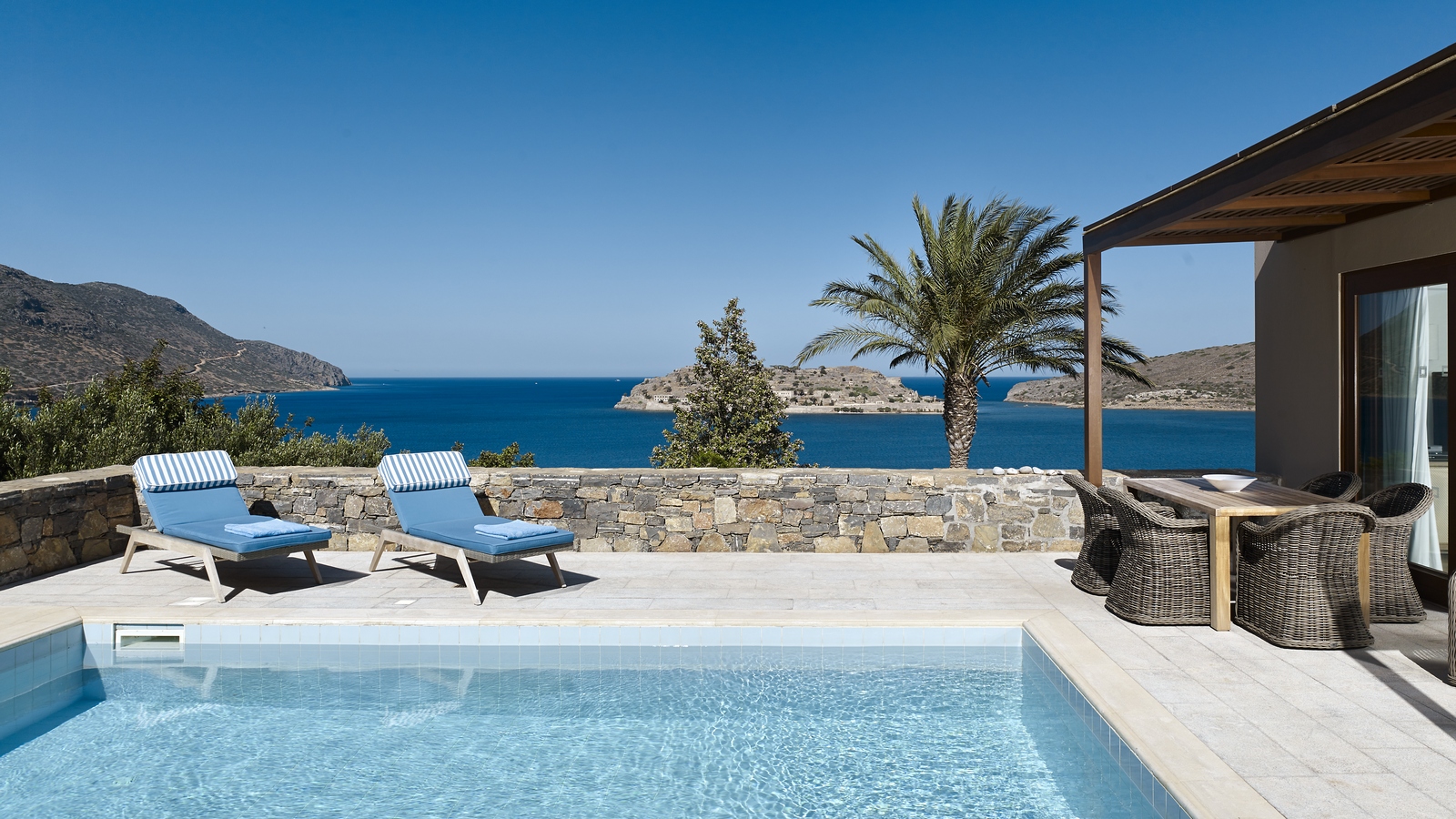 Heated Pools
Heated pools are available at the resort. The temperature of the heated pools at the resort ranges between 26-28 °C.